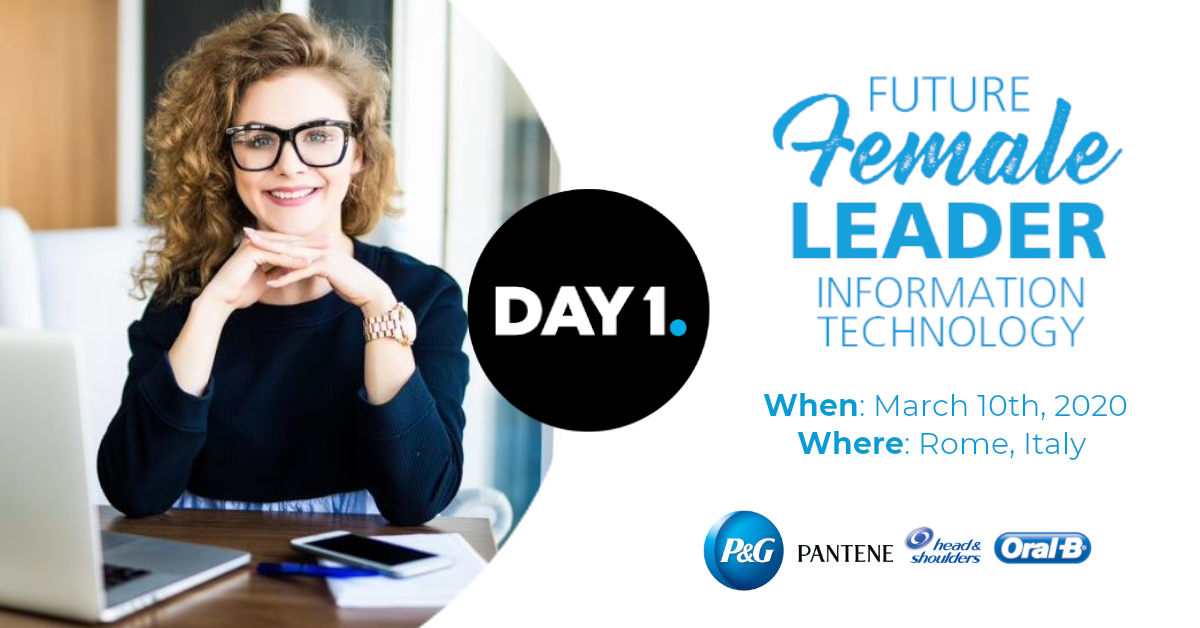 Are you curious to know what P&G can offer to passionate, digital and tech women who want to build their careers as IT professionals?
Are you interested in both business and technology? Do you have leadership skills, do you like to collaborate in diverse teams and do you have a problem solving mindset?
Join our event in Rome and in one single day you will:​
Interact and meet inspiring leaders who will share their experiences

Learn more about P&G values and career opportunities
WHEN: March 10th, 2020
WHERE: our P&G office in Rome, Italy
HOW TO APPLY:
Please complete your details below, and attach your CV, and if successful, we will be in contact to give you further information.
QUALIFICATIONS:
Excellent communication and interpersonal skills

Strong English verbal and writing skills

Demonstrated leadership skills, solve problems and set priorities

Strong numerical and analytical skills
Procter & Gamble is an Equal Opportunity Employer #WeSeeEqual #LikeAGirl #GABLE