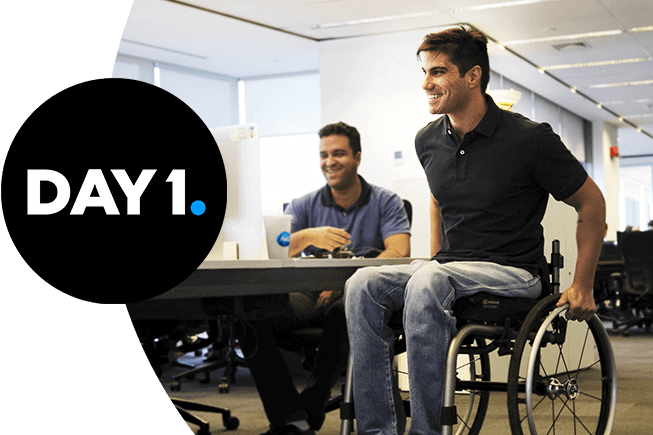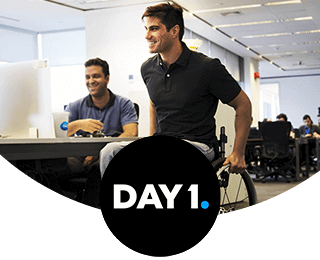 People With Disabilities
Drive accessibility for all with a unique perspective
At P&G we are committed to making sure every employee can make an impact, especially our employees with disabilities. Which is why, our support for people and their families through our People with Disabilities (PWD) affinity group is just the beginning. We value the varied perspectives of our employees because they help us make our exceptional products, packaging and facilities more accessible to people of all abilities and their families around the globe. By leveraging inclusive design, and piloting new features like the audio description of ads, the work we do impacts the lives of people with disabilities worldwide.
For our employees, we extend the same culture of inclusivity. From working with an interpreter to new accessibility technologies, we strive to not just meet the needs of our employees with disabilities, but to make sure they have everything they require to bring out their best work. So, working with us means your perspective is not only valued, it will impact world-class brands from Day 1.
We are looking for the best talent to join us at P&G. Which is why we have made sure our hiring process is flexible and accessible. From the application to interviews, our team will adapt to your needs and what works best to help you show us your best. To learn more about our disability accommodation hiring process, click here.
READ MORE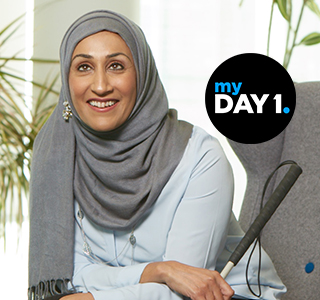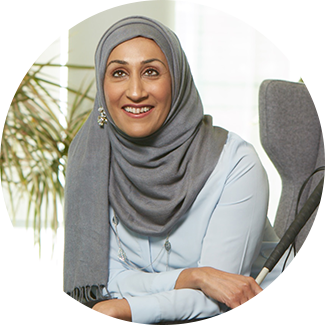 "I delivered an inclusion
first for P&G and the UK"
Sumaira, Special Consultant for Inclusive Design
From creating the Disability Challenge for my coworkers, to presenting to the CEO, I've had many opportunities to make an impact with P&G. Making products and space more accessible has been a passion of mine, and I've been able to focus on that from Day 1. Everyone has been so open to doing things in new ways. It has led me to creating the position I'm in now and inspiring all our brands to be more inclusive.
Sumaira's Day 1 Story >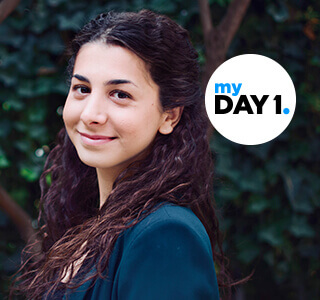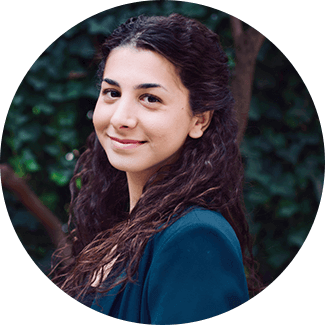 "I'm showing how being different
can make a difference"
Vicky, Market Artwork & Content Expert for Oral and Shave Care
P&G focuses on inclusion to bring awareness and accessibility, not only to our employees but also to our customers. My colleagues join me in a commitment to make P&G a diverse and inclusive place to work. From Day 1, P&G saw my hearing disability as a unique part of my voice, and found ways to empower me to make a difference. I'm proud of P&G's People with Disabilities (PWD) network, and working with others who want to reach their peak at P&G.
Vicky's Day 1 Story >
P&G co-sponsorS the National Veterans Wheelchair Games – 550 veterans attended in 2016.

P&G's PWD Network created Project Reach to Provide students with disabilities real-life work experience.
Create inclusivity firsts for our industry

When it comes to our work at P&G, we are committed to being as inclusive as possible. That means making sure our products and advertising are as accessible as possible. With this in mind, we became the first-ever company in the UK to release an audio descriptive TV ad featuring our Flash Soap product.

Watch Flash soap's Audio Descriptive TV AD
Designing a more inclusive world

At P&G we are working with our own employees with disabilities to make our products more accessible for everyone. Discover who is leading the charge on the different ways we think about our design, products, packaging and facilities.

WATCH VIDEO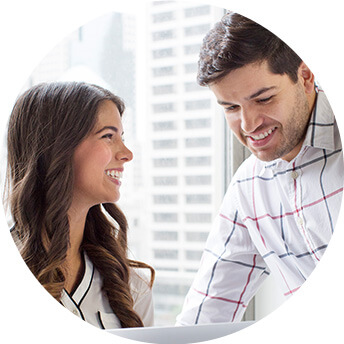 STAY INFORMED
Join our Talent Community to receive via email information about P&G, upcoming events, and job alerts.
SIGN UP FOR: