EXPERIENCE THE STRATEGIC ROLE OF F&A
IN THE #1 CPG COMPANY IN THE WORLD
Procter & Gamble (P&G) would like to invite incoming 1st year MBA students to a three day, all-expenses-paid, action-packed look at P&G Finance & Accounting opportunities for students entering their first year of business school. This program is specially designed to attract top diverse students and other students meeting eligibility requirements.
Finance & Accounting at P&G plays a leadership role in strategy setting, decision making, and business planning and analysis across all aspects of the business. Get a flavor of what F&A is at P&G- we are the key strategic partners leading and influencing business decisions and the direction on major projects and initiatives! Interact with key Senior leaders, our employees, and top students from across the country.
P&G Global Headquarters - Cincinnati, OH


Accommodation, meals, and travel to and from the camp are paid by P&G.
PROGRAM OVERVIEW APPLICATION DEADLINE & QUALIFICATIONS APPLY
PROGRAM OVERVIEW
What Is P&G's MBA Finance & Accounting Summer Camp?
It's a three-day, action-packed look at Finance & Accounting opportunities at Procter & Gamble. Through interacting with key senior leaders at various levels, as well as with recent MBA graduates who work for the company, you will:
Participate in a case study based on real business cases.
Discuss expectations and perspectives with managers who have several years of experience with P&G.
Meet and network with top students across the country.
Prepare and interview for a summer 2022 Finance & Accounting internship.
Application Deadline and Qualifications
Application Deadline
Please apply as soon as possible. We extend invites to camp on a rolling basis, so apply early. Official deadline is July 1, 2021.

Please list your business school on your application.
Who Are We Looking For?
MBA candidates entering their first year of business school. Majors or concentrations include Accounting, Finance, Economics, Business, Commerce, or Taxation.
Students with a strong academic background (GPA > 3.0) and excellent leadership experience. We are looking for the "very best" with proven track records of success.
The Finance & Accounting MBA Camp is designed to give top students immersive experiences in a culture where diverse backgrounds, experiences, and ways of thinking are valued and included to make a meaningful impact from Day 1. Our desire is to have a diverse group of top candidates for this program. Underrepresented students including, but not limited to, female and/or Black or African-American, Hispanic/Latino, Asian, Indian/Alaska Native, Native Hawaiian/Other Pacific Islander, or two or more races are strongly encouraged to apply.
APPLY
All applications are immediately considered for a 2022 P&G Finance & Accounting Summer Internship.
Click the following link to submit your application for the MBA Finance & Accounting Camp!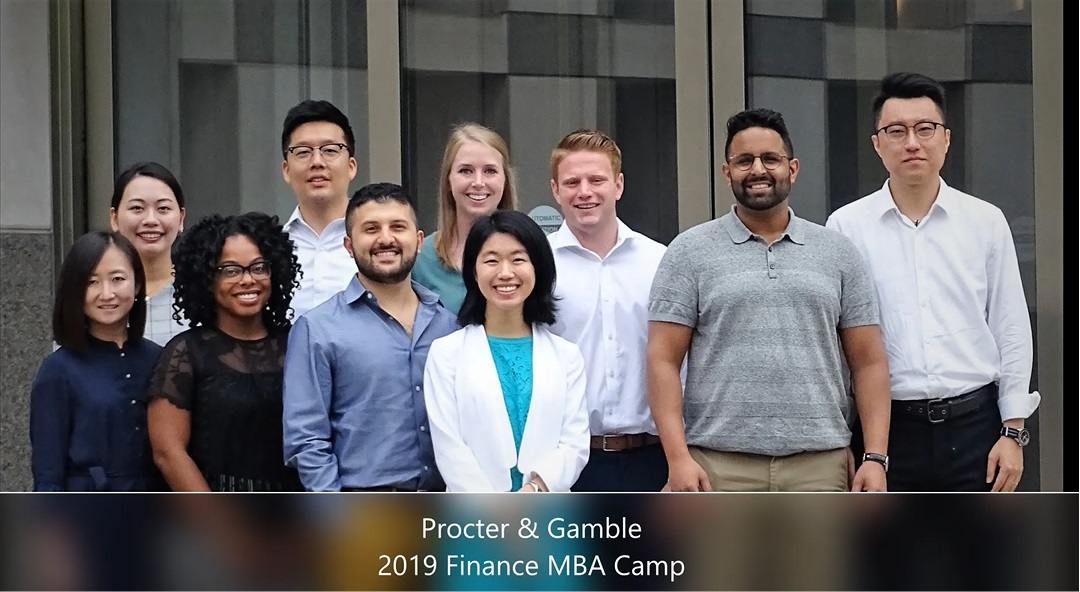 The Procter & Gamble Company

1 P&G Plaza, Cincinnati, OH 45202