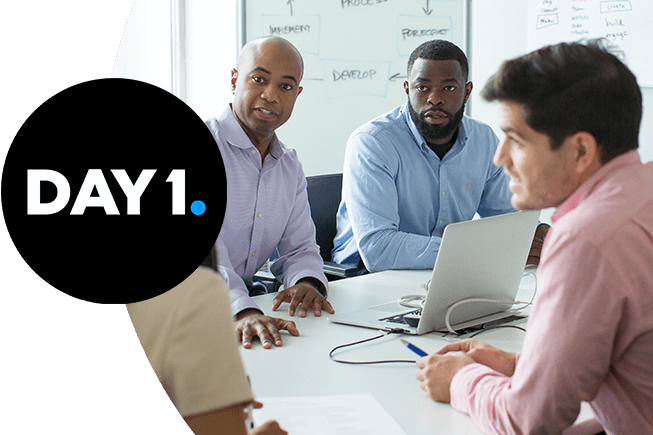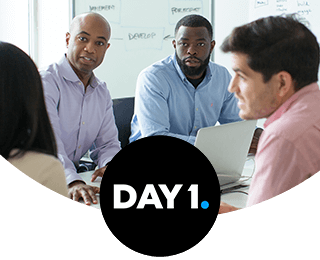 Information Technology
access a world of data to impact global brands
P&G Information Technology is where business, technology, and innovation come together to create competitive advantage for P&G. We are focused on harnessing technology to better serve consumers, customers, and employees.
A career in IT offers a wide range of roles, from deep technology work that delivers P&G strategy and influences the industry to business-facing roles that drive sales and consumer marketing. Work at P&G is incredibly broad: robots, sensors, and smart toothbrushes are just the tip of the IT iceberg—it's an exciting world to work in and it's changing quickly every day. Come leverage world-class technology tools and apply your technical skills and abilities to solve wicked problems. Be part of our team, leveraging big data and analytics, securing digital assets, and building strategic applications to grow our business with billons of consumers.
Join us in one of our diverse roles to drive business value through the application of IT mastery to deliver game-changing, technology-driven business models and capabilities while growing your skills. Help us transform the way P&G does business.
READ MORE
Opportunities
P&G offers opportunities within IT for all levels of experience, from students still exploring their career options to experienced professionals with a wealth of experience to share.
Undergraduate
There are two ways students can get to know P&G IT, beginning with our student programs and camps which give you a chance to meet with senior IT leadership, find out more, and determine if an internship or future role is right for you. The second way is through a popular P&G IT internship. This is a chance for you to demonstrate your strategic and critical-thinking skills in combination with your technical mastery by creating solutions to business challenges while gaining exposure to the breadth of work in IT at P&G.
View Open It Student Programs View Open It Internships
Recent Graduates
If you have recently graduated, you are eligible for a P&G internship or you can begin your career with us in one of our diverse, entry level IT roles. Expect to take on a range of assignments, projects, and challenges, all while building your skills, knowledge, and profile. Everything you do will matter and make an impact—on the business, our customers, our consumers, and your career.
View Open It Internships View Open It Entry-level Opportunities
Experienced Hires
We're always interested in recruiting extraordinary people with different career backgrounds who can hit the ground running, introduce us to new ways of working, and make us stronger from Day 1.
100%

OF P&G BRANDS ARE IMPACTED BY INFORMATION TECHNOLOGY

5B

CONSUMERS FEEL THE EFFECTS OF OUR INNOVATIVE IT SOLUTIONS

$4.5B

ECOMMERCE BUSINESS—LARGEST OF ANY CONSUMER PACKAGED GOODS COMPANY
The Work & Culture
Whatever your role, your technical mastery will be recognized and rewarded, and your passion will be cultivated by ample learning and growth opportunities. At P&G IT, you'll find people from a wide range of backgrounds with different values and ideas who value our culture of respect, collaboration, and inclusion which is essential to helping P&G be a technology leader within our industry.
P&G IT professionals have a diverse range of responsibilities:
Cybersecurity
Day-to-day software and hardware management
Digital and technology problem-solving
Data analysis that informs marketing campaigns, product development, price points, and more
Shaping consumer experiences through innovative in-store technology
Digital and technology problem-solving
Data management
Web development and ecommerce
Warehouse automation
Manufacturing of the Future
Day In A Life
With the diversity of roles and responsibilities on offer here, there is no typical day. Maybe you'll be trying to identify the ecommerce platform of the future now and working on VR solutions later; perhaps you'll be providing shopper insights and then building robots for our warehouses. But whatever you do has the potential to transform the business.
Information Technology Roles At P&G
Information technology jobs at P&G vary from market-to-market and even city-to-city. The world of IT is fast-moving, ever-changing, and as an innovative global company, P&G's IT roles adapt and change to meet both the business' and our consumers' needs.
Infrastructure

Network Engineer

Delivers network products and enhancements
Leads tech stack management
Manages procurement and end-to-end compatibility

Cloud Engineer

Delivers commercialization, standardization, and governance of cloud computing applications to solve business problems

Data Management and Analytics

Data Scientist*

Practitioner of advanced analytics
Works with big data
Uses data findings to create solutions to the company problems

* As well as being a large part of IT, Data Scientists are also central to our R&D efforts. So if you don't see what you're looking for here, there could be an opportunity for you with P&G R&D.

Marketing Technologist

Works directly with the brand and customer to strategically drive revenue and improve business results

Digital Product Management

Digital Product Manager

Accountable for understanding what clients and users want
Sets the product strategy and roadmap
Guides a cross-functional team as part of the product development process and full product lifecycle
Ensures products delight clients/users, and maximizes the economic value delivery to the business

IT Engineer

Leads the technical design and application development work
Owns change management

Service Owner

End-to-end ownership of service fundamentals, strategy, results, architecture, and initiatives

IT Security and Integrated Risk Management

Cyber Security Specialist

Leads information security through digital forensics, ethical hacking, penetration testing, or incident response

Security Ops Center Analyst

Executes incident response, security information, and event management technologies for the detection, triage, response, remediation, and communication of security incidents
"I'm introducing driverless forklifts into every warehouse"

Ana, Solutions & Application Manager

I initially joined P&G on an internship. I was excited to take on a high level of responsibility and to begin working with innovative technology such as KNIME, which enables me to check a warehouse's status anywhere in the world. Right now, I'm deploying a new management system in our warehouses and distribution centers that enables P&G to use driverless forklifts and manage resources more efficiently – it's a big, exciting project.

"My data analysis leads to award-winning campaigns"

Benjamin, Business Analyst

My role is varied. On the one hand, my insights are used to inform things like marketing messaging and product development. On the other, I work with our retail customers to help them improve their ecommerce experience and increase online sales. Right now, I'm looking at digitizing offline data. This has never been done before and if we succeed, it will be a game-changer for the industry.

"I laid the foundation for P&G's cybersecurity"

Eduardo, IT Integration

My career at P&G began with a six-month internship, where I worked on a project that formed the foundation for major cybersecurity efforts. Today, I'm responsible for creating data plans to enable real-time data integration. Part of my project is to deliver a predictive model to reduce machine downtime and save P&G millions of dollars. That's the kind of impact you can make at P&G in IT.
FAQ
There are countless reasons to join P&G IT. Here, you will enhance your expertise while making a meaningful impact on a leading global business. You will be given early responsibility with the freedom to choose and lead your own projects, investigate and identify business problems, and present solutions. What's more, you'll have the opportunity to create advanced cases and work as an information strategy consultant for P&G.
You are entrusted to lead and bring together other related departments and companies. You must anticipate what's needed and take the initiative in adapting. In addition, we're looking for people with comprehensive communication and problem-solving skills, an ongoing curiosity, and continuous learning about the latest technology.
While having an IT background might benefit your understanding, it won't affect your application. More important than technical knowledge is your passion for and curiosity about technology, as well as your willingness to learn. P&G will give you all the training, experience, and professional development opportunities you need to become a leader in your field.
Our ultimate goals are to increase the value of P&G's products and services by making full use of information systems and leading business transformation by providing targeted solutions. P&G IT has unique characteristics that make it different from other companies, and as a leader in information strategy, we can contribute to a wide range of business areas.
While external companies can help with some projects, there are assignments and projects only P&G IT professionals can do. Outsourcing is sometimes necessary in order for our IT teams to focus on larger business needs. You can be sure that you will be given meaningful, impactful work at P&G, and have a great influence on the decision-making of our information system strategy.
P&G IT is a globally networked department with opportunities to travel abroad for meetings, training, and projects. The frequency and period will vary depending on your assignment. If this is something you're looking for in your career, you can discuss this with your manager and make it part of your career development plan.
P&G puts great emphasis on training and development, starting Day 1. On-the-job experience and your colleagues will be your largest resources to gain new skills. We also offer a number of classroom- and web-based ways to learn, including external seminars, formal in-house training sessions, P&G internal training resources, and more.
100%

OF P&G BRANDS ARE IMPACTED BY INFORMATION TECHNOLOGY

5B

CONSUMERS FEEL THE EFFECTS OF OUR INNOVATIVE IT SOLUTIONS

$4.5B

ECOMMERCE BUSINESS—LARGEST OF ANY CONSUMER PACKAGED GOODS COMPANY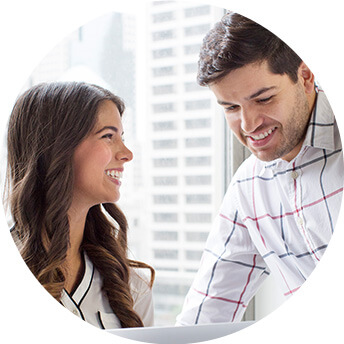 STAY INFORMED
Join our Talent Community to receive via email information about P&G, upcoming events, and job alerts.
SIGN UP FOR: