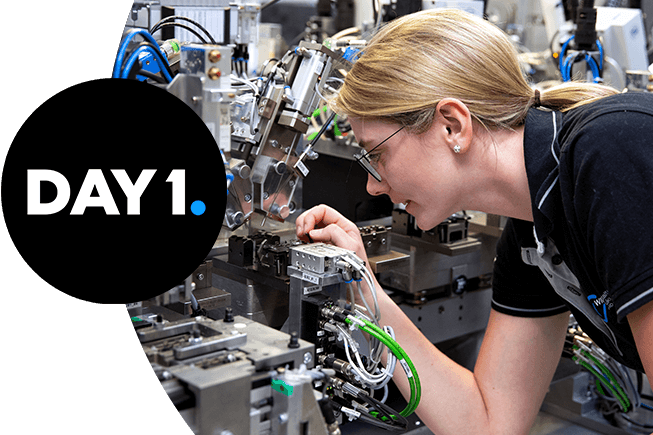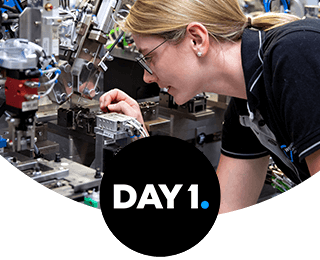 Explore the innovative systems and processes behind our products
MANUFACTURING – STAGES / APPRENTISSAGES INGÉNIEUR PROCÉDÉS (M/F)
Multiple Locations
Do you want to transform materials for winning consumer experiences? Then an Internship as a Manufacturing/Engineering Intern in one of our plants might be the right place for you to gain this experience. In our Manufacturing department, we produce consumer goods to supply our customers with high-quality product, on-time, and at a low cost. You will help us innovate to ensure the development and use of the most advanced technologies. We value your creativity and skill in analyzing and solving problems.
Full-time
Level: Intern
Travel: Yes (occasional)
Success Profile
What makes a successful Manufacturing Intern at P&G? Check out the top traits we're looking for and see if you have the right mix.
Courageous
Entrepreneurial
Helpful
Inventive
Leadership
Trustworthy

Responsibilities
Description
Vous souhaitez transformer les matériaux pour changer la vie des consommateurs? Un stage / un apprentissage en tant qu'ingénieur de procédés dans l'une de nos usines pourrait être le bon endroit pour vous permettre d'acquérir cette expérience! Dans nos usines, nous produisons des biens de consommation pour approvisionner le marché européen en conformité avec les attentes de nos clients en termes de qualité, de temps et à moindre coût.
Dans un environnement de plus en plus innovant, et pour assurer notre position de leader, nos usines entièrement automatisées sont constamment renouvelées afin d'assurer le développement et l'utilisation des technologies les plus avancées. Nous valoriserons votre créativité et votre capacité à analyser et à résoudre des problèmes. Quels projets de stage / apprentissage pouvez-vous attendre? Vous aurez l'opportunité d'être sur le terrain pour relever différents défis, prendre des décisions et voir rapidement les résultats. Vous découvrirez les technologies de P&G mondialement reconnues, et également les normes et méthodes de P&G. Enfin, vous développerez vos propres capacités grâce à l'expérience, le coaching et la formation. Êtes-vous prêt(e) à relever le défi ? Nous offrons des stages et apprentissages dans différentes fonctions.
Choisissez votre passion !
Production – Conditionnement : Cette fonction permet le conditionnement de nos produits dans son packaging final. Trois priorités pour le département conditionnement : Sécurité, Qualité, Productivité. Le cœur de la profession d'ingénieur est l'amélioration constante des lignes de production afin d'augmenter leur efficacité (réduction des temps de changement, diminution des arrêts, etc.).
Production – Fabrication : C'est le département qui fabrique nos produits, à partir de recettes envoyées par R&D. La priorité pour la fabrication est de produire en grandes quantités et avec flexibilité, un produit selon la recette originale, pour livrer les lignes de conditionnement dans les temps. La priorité des équipes de fabrication est l'amélioration continue du processus de fabrication pour éliminer les pertes dans les différentes étapes (réduction du temps de changement de formule, diminution des temps d'arrêt, formation des opérateurs sur les procédés chimiques, élaboration des plans de maintenance ...).
Logistique - Supply Chain : Notre site de production s'appuie sur une chaine logistique totale allant de la réception des matières premières jusqu'à l'expédition de nos produits finis. Notre département logistique est essentiel au bon fonctionnement de notre usine et constitue l'un des départements les plus importants. Il est constitué d'une zone de réception, d'une zone d'expédition et de deux magasins déstockage. Vous participerez à la planification de la production, la gestion de l'approvisionnement en matériaux et du centre de distribution, l'optimisation des flux, la gestion des stocks, etc.
Packaging - Matériaux : Ce département élabore et met en place des méthodes d'optimisation des emballages, matériaux, équipements, formules et standards. Véritable support à la production, ce département participe activement au plan technique de l'industrialisation des produits. Son expertise transversale implique également de modéliser des nouveaux procédés dans une logique d'amélioration continue et de piloter des prestations externalisées.

Dans le cadre de notre programme Ambition 2030, ce département est un acteur central pour le développement durable de nos packagings.
Ce que P&G a à vous offrir:
Des responsabilités dès le premier jour.

De l'autonomie dans vos missions et votre organisation.

Des projets challengeants.

Un développement professionnel grâce à des formations et un apprentissage sur le terrain.

Des équipes internationales et multiculturelles.
Qualifications
Vous correspondez à notre recherche si:
Vous êtes étudiant(e) au niveau Master en Ecole d'ingénieur / Universités.

Vous possédez un très bon niveau d'anglais et de français.

Vous avez une excellente maitrise du Pack Office.

Vous maitrisez la technique et faites preuve de rigueur dans l'exécution des plans définis.

Vous prouvez votre capacité de travailler en équipe avec cohésion et efficacité.

Vous détenez un esprit d'analyse et une habileté en résolution de problèmes Chez P&G, nous nous engageons à offrir l'égalité des chances en matière d'emploi. Nous ne discriminons pas les individus sur la base de leur race, couleur, sexe, âge, origine nationalité, religion, orientation sexuelle, statut marital, citoyenneté, handicap, ou toute autre facteur protégé.
Everyone valued. Everyone included. Everyone performing at their peak.
We are committed to providing equal opportunities in employment. We do not discriminate against individuals on the basis of race, color, gender, age, national origin, religion, sexual orientation, gender identity or expression, marital status, citizenship, disability, veteran status, HIV/AIDS status, or any other legally protected factor.

MFG00007022
Location: Amiens, Hauts-de-France, France, Blois, Centre-Val de Loire, France
Job Id: MFG00007022
Job categories: Manufacturing
Apply Now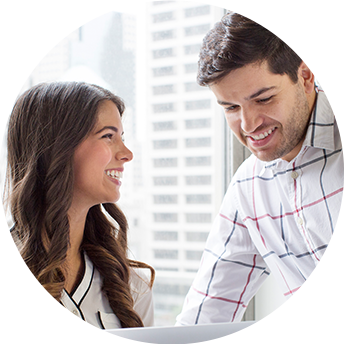 STAY INFORMED
Join our Talent Community to receive via email information about P&G, upcoming events, and job alerts.
SIGN UP FOR: