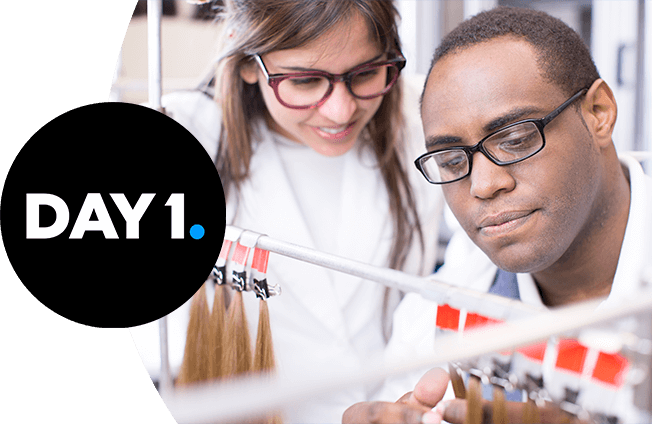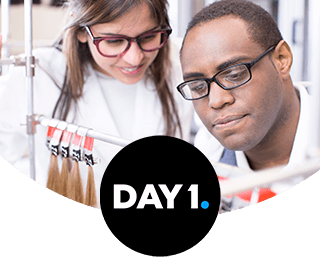 Push the next generation of products forward
毒理学家 (Scientist/Toxicologist)
Beijing, Chinese Mainland - Greater China
Are you interested in innovating and making a difference while working for a global company? As an engineer in R&D, you will be involved in all stages of the design process, from conception to presentation of the finished plans. You will constantly be learning, growing, and improving as you find new ways to innovate and develop within your area.
Full Time
Level: Recent Grad/Entry level
Success Profile
What makes someone successful as an R&D team member at P&G? Check out the top traits we're looking for and see if you have the right mix.
Analytical
Courageous
Entrepreneurial
Helpful
Leadership
Trustworthy

Responsibilities
Description
Procter & Gamble's Global Product Stewardship group at the Beijing Technical Center has an entry level opening for a Ph.D. level scientist in consumer safety.The successful candidate will provide safety support for marketed products and upstream technologies, and ensure that these products and technologies are safe for use by consumers.This work will occur in a technically challenging and globally diverse business environment.
Key responsibilities include:
Providing technical guidance and safety assurance to project teams for complex and innovative technologies through all stages of product development.
Designing and interpreting in vitro, in vivo, and clinical safety data to ensure that the marketed products are safe for consumers.
Developing a collaborative working relationship with global safety experts, and with other functions within Procter & Gamble, which can include Regulatory affairs, Analytical Sciences, and External Relations.
Develop understanding of regulatory toxicology and where appropriate, learn aspects of regulatory toxicology interact directly with and/or influence external regulatory and scientific authorities and with academicians related to product safety.
北京宝洁技术有限公司(Procter & Gamble宝洁公司北京研发部)—全球产品管理部门(Global Product Stewardship)现招聘
毒理
学家一名。该职位主要负责为公司的产品和技术提供人体安全评估,确保这些产品和技术上市后被消费者安全使用。
岗位职责
在产品开发的各个阶段,为项目团队提供针对原材料,产品配方及创新设计的技术指导和安全风险评估支持。
通过体内或体外毒理试验、数据模型及临床试验等方式获得相应安全数据,以确保上市的产品对消费者是安全的。
与宝洁全球毒理学专家以及宝洁内部的其他职能部门建立良好的合作关系,包括产品设计团队,法规事务部、分析部门,质量控制部和对外关系部门等。
了解法规毒理学,通过与外部监管部门,科研机构以及学术专家等的互动和交流来理解法规毒理学的要求,并在适当情况下提出合理化建议对相关要求进行更改。
Qualifications
A PhD in Toxicology, Pharmacology or Life Science is required.Postdoctoral experience in Toxicology or Pharmacology is a strong plus.
Candidates must be ableto learn and apply contemporary risk assessment processes.
Candidates must be ableto integrate data and approaches from relevant scientific disciplines critical to providing assurance of safety for consumer products.
Candidates must demonstrate excellent interpersonal and communication skills and be able to work effectively in a global team environment. Excellent verbal and written English skills are required.
Candidates will need to be highly self-motivated and be able to operate independently.
Candidates must excel in an environment with a rapid pace and constantly shifting priorities.
Strong English communication skills.
具有博士学位,专业为毒理学,药理学或生命科学。有毒理学或药理学博士后经验者优先。
能够学习并熟练掌握风险评估方法(国际通用的基于暴露量的风险评估法)
能够整合相关学科的数据和方法,通过试验设计、数据收集和解读从而确保产品的安全性
具备良好的团队合作精神和较强的沟通能力,能够在全球国际化团队中有效的工作。
具备独立工作的能力和优秀的领导力,能够自我激励并独当一面
能够适应环境的快速发展和不断变化,并对工作的优先顺序做出合理的区分和及时的调整
具备优秀的英语听说读写能力,在日常工作中能够用英语流畅的工作

Please kindly input your name in both Chinese characters and Pinyin when you fill in the form. Thank you!
请在下一页填写姓名时用中文字体及拼音填写。谢谢!


Location: Beijing, Chinese Mainland - Greater China
Job Id: RND00004179
Apply Now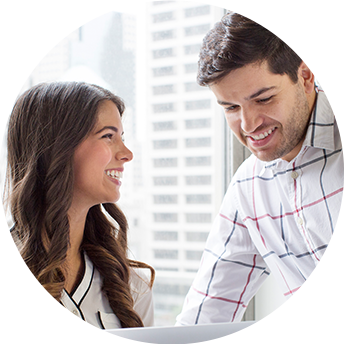 STAY INFORMED
Join our Talent Community to receive via email information about P&G, upcoming events, and job alerts.
SIGN UP FOR: