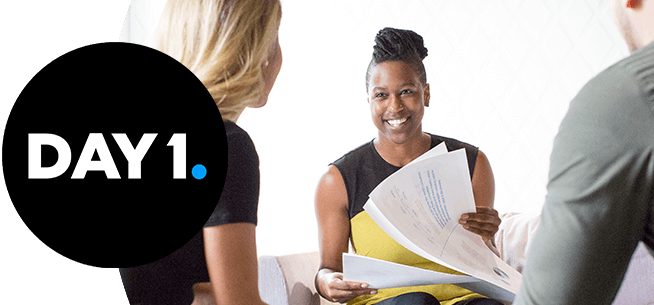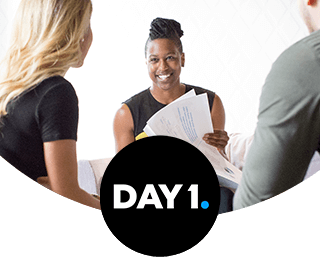 BEGIN A MEANINGFUL CAREER RIGHT HERE
ENERGETIKAI ÉS HŐRENDSZER FENNTARTHATÓSÁGI VEZETŐ / Energy and Thermal Systems Sustainability Leader - Csömör, Hungary
MUNKAVÉGZÉS HELYE:
CSÖMÖR, HUNGARY
FOGLALKOZTATÁS JELLEGE
: TELJES MUNKAIDŐ, HATÁROZATLAN IDŐ
A Procter & Gamble Budapest határában, Csömörön található Budapest Gyár 1991 óta világszínvonalú technológiát képviselő automatizált gyártósorokkal üzemel és olyan világszerte jól ismert női higiéniai termékeket állít elő, mint az Always®, a Naturella®, a Discreet® és a Tampax®. Kihívásokkal teli, hosszútávú karrierlehetőséget biztosítunk egy dinamikusan fejlődő munkakörnyezetben.
SZERETNÉD MÉRNÖKI ÉS FENNTARTHATÓSÁGI TUDÁSODAT EGY GLOBÁLISAN ELISMERT VÁLLALATNÁL HASZNÁLNI ÉS FEJLESZTENI?
Szenvedélyed a fejlesztés, új technológiák bevezetése és fenntartható eredmények elérése a vízfogyasztás hatékonyságának növelésére? Akkor ez a munkakör pont neked való! Szükséges lesz a megfelelő műszaki kíváncsiság, érdeklődés és megértés, hogy új módszereket vezess be. Munkád során számítunk a kreatív gondolkodásodra, innovációs ötleteidre, csapatmunkádra és leginkább a vezetői szerepedre, hozzáállásodra.
SZEREPED ENERGETIKAI ÉS HŐRENDSZER FENNTARTHATÓSÁGI VEZETŐKÉNT:
A Termékellátási Csoportunk felelős az összes termékünk gyártásáért és leszállításáért. Ez a P&G vállalatának fő alkoltóeleme, ettől lesz ilyen izgalmas velünk dolgozni. Nagyra értékeljük a kreativitást, analitikus gondolkodásmódot, melyekkel igazán nagy problémákat kell megoldanod.
Olyan kollégát keresünk, aki képes dinamikusan változó közegben dolgozni, aki keresi a kihívásokat, nyitott az újra, és tudja, hogyan kell gondolkodni a dobozon kívül.
Hiszünk a nagy ötletekben, amelyek a tehetséges munkavállalóink közti kollaboráció eredményei, bátorítjuk a sokszínű, többfunkciós csapatokat, hogy együtt dolgozzanak új ötleteken és megvalósításukon.
FELADATAID:
felelős leszel egy energia menedzsment program fejlesztéséért és bevezetéséért gyári közegre alkalmazva a globális női higiéniai üzletágunkban
új folyamatok bevezetésén fogsz dolgozni, hogy elérjük a 30% energia megtakarítási és 50% üvegházhatású gáz kibocsátás csökkentési céljainkat 2030-ig
energetikai rendszerekkel történő összehasonlítással, teljesítményértékeléssel megtalálni a legjobb megoldásokat és ezek bevezetésével minimalizálni gyárunk vízfelhasználását
terv készítése vízfelhasználás csökkentésére a hét gyártóegyékünkre és a gyári vezetők segítése, coachingolása, hogy ők is megtalálhassák és elháríthassák a nem hatékony folyamatokat
egyszemélyes kapcsolattartóként működni energiahatékonysági és klímavédelmi programunkban
változatos, többfunkciós csapattal dolgozva törekedni a jövőbeli gyártási hatékonyság növelésre
Ha részese szeretnél lenni ennek a folyamatnak, akkor jelentkezz a P&G csapatába! Ismerd meg a benned rejlő lehetőségeket!
ELVÁRÁSOK
BSc/MSc diplomád van Mérnöki, műszaki területen (Előny: gépész, villamos, ipari gyártás, vegyész, energetikai, de más terület is elképzelhető)
3+ év tapasztalat energiahatékonysági projektekben (tervezés, bevezetés), gyártási környezetben
Energetikus szakképesítés vagy ezzel megegyező tanúsított képzés Energia Fenntarthatóság területen
Aktív angol és magyar nyelvtudás, írásban és szóban egyaránt elvárt mindkét nyelven
Gyári utility rendszerek és technológiák ismerete az energiahatékonyság és termodinamika területein
Erős projektvezetői és kiváló kommunikációs készségek
Jó problémamegoldó készség, rendszerszemlélet, folyamatorientáltság, analitikus gondolkodásmód, kezdeményezőkészség, rugalmasság
Együttműködés és vezetői képességek
AMIT AJÁNLUNK:
Kihívást jelentő feladatokat egyértelmű felelősségi körrel az első naptól kezdve
Határozatlan idejű munkaszerződést
Biztos, hosszútávú karrierlehetőséget
Versenyképes és növekedő kompenzációs és juttatási csomagot
Cafetéria,13. havimunkabért
Széleskörű képzési és fejlődési tréningprogramokata személyes és a szakmai fejlődésre összpontosítva
Inspiráló munkakörnyezet – minden kollégánkat nagyra értékelünk, és elismerünk.
Folyamatos egészségügyi ellátást, munkavállalói támogató programot
Munkába járás támogatását
Apasági célú fizetett távollétet
Élet- és balesetbiztosítást, táppénzkiegészítést
Céges részvényprogramot, önkéntes nyugdíjpénztár tagságot
Karácsonyi csomagot,kedvezményes étkezési, P&G termék vásárlási lehetőségetgyárunk területén
Sokszínű, sokoldalú munkakörnyezet, amely szenvedélyesen viseli a biztonságot és a minőséget
Támogató munkahelyet a flexibilis beosztásra amelyet saját igényeidre szabhatsz, a hosszú távú egészség és munka/magánélet egyensúly megőrzésére
RÓLUNK:
Globálisan elismert márkákat gyártunk, és az iparág legjobb üzleti vezetői vagyunk. Olyan megbízható márkák portfóliójával, mint a miénk, kiemelkedő fontosságú, hogy vezetőink bátran képesek legyenek vezetni a márkák, kategóriák és funkciók széles skáláját. Világszerte a megbízható, minőségi és vezető márkák egyik legerősebb portfóliójával szolgáljuk ki a fogyasztókat, beleértve az Always®, az Ariel®, a Gillette®, a Head & Shoulders®, a Herbal Essences®, az Oral-B®, a Pampers®, a Pantene®, a Tampax® és még sok más terméket. Közösségünk világszerte mintegy 70 országban működik. További információkért látogass el apg.com  oldalra.
A P&G-nél hiszünk az esélyegyelőségben és a sokszínűségben. Nem részesítünk megkülönböztetett bánásmódban senkit faj, vallás, származás, nemi identitás, szexuális irányultság, kor, családi állapot vagy rokkantsági státusz alapján.
A P&G számára dolgozói és márkái jelentik sikerének titkát, illetve az a kultúra, amelyet alapértékeink határoznak meg. A vezetői képesség, tulajdonosi szemlélet, tisztesség, győzni akarás és a bizalom különös szerepet játszanak mindennapjainkban. Ezt az értékrendet keressük leendő kollégáinkban. Olyan munkahelyet teremtünk, ahol az emberek szeretnek dolgozni, büszkék a munkájukra és a munkahelyükre.  Szeretnénk, ha Te is inspirálnál minket páratlan ötleteiddel.
Elkötelezettek vagyunk az olyan kultúra kialakítása iránt, ahol mindenki egyenlőnek tekinti a másikat és teljesen kibontakoztathatja magát. Arra bátorítjuk a dolgozóinkat, hogy minden nap legyenek önmaguk, legyenek egyediek, és hozzák ki a legtöbbet egymásból. Ha ugyanis minden képességet kihasználunk, és minden véleményt meghallgatunk, pozitív változások történhetnek. 
ÉPÍTS KARRIERT A VILÁG ELSŐSZÁMÚ NŐI HIGIÉNIA MÁRKÁJÁT ELŐÁLLÍTÓ P&G GYÁRÁBAN!
JELENTKEZÉSHEZ KATTINTS AZ APPLY NOW GOMBRA!
ENERGY AND THERMAL SYSTEMS SUSTAINABILITY LEADER - CSÖMÖR, HUNGARY
P&G is a leading global consumer goods company whose winning brands are built around the model of innovation. We produce high-quality products and need to do so on-time and at a low cost. 
We have operations in over 75 countries, with 65 trusted brands that improve lives for 5 billion consumers worldwide.  This brings many advantages, including the opportunity for our employees to enjoy a diverse and rewarding lifelong career filled with new and exciting challenges.
Our Budapest Plant has been established in 1991 and nowadays counts around 900 employees. We are producing female hygienic products (Always®, Naturella®, Discreet®, Tampax®) with the most advanced technologies.
HOW WOULD YOU LIKE TO USE YOUR ENGINEERING AND SUSTAINABILITY EXPERIENCE AND JOIN A GLOBALLY RECOGNIZED COMPANY?
If you are passionate about inventing, developing, reapplying, and delivering sustainable solutions for water efficiency, then this role is perfect for you!
You should have the right technical curiosity and understanding to develop new approaches to big problems. Your work will require creativity, innovation, teamwork, and leadership.
WHAT DOES THE WORK LOOK LIKE?
Our Product Supply group is responsible for the manufacture and delivery of all our products. It's the bread and butter of what makes P&G such a great company to work for.
We value your creativity and skills in analyzing and solving some big, meaty problems. We want engineers who can handle dynamic work environments and who know how to think outside of the box. We believe great ideas emerge from the creative connections that happen between our talented employees and we encourage diverse, multi-functional teams to work together to generate new ideas to address challenges we face.
As the Energy Systems Leader, you will:
be responsible for developing and implementing an energy management program for plant operations across our global Feminine Care business
work on ways to meet our goal to reduce energy use 30+% and reduce greenhouse gas emissions 50+% by the year 2030
lead energy-system benchmarking and reapply best practices to bring our plants as close as possible to ideal state (minimum water use)
create a masterplan and glidepath for water savings at seven production sites and coach site leaders on how to identify and eliminate inefficient practices
be single point of contact for energy and climate conservation program
work with a diverse and multi-functional team including product and process development leaders to design future production systems for greater efficiency
If you would like to be a part of this process, then we welcome you to apply and join our team at P&G!
Qualifications
We believe you will be an excellent fit, if you:
have a BS/MS degree in Engineering. We prefer Mechanical, Electrical, Industrial, Chemical Engineering, though we may also consider other Engineering.
3+ years of experience in designing and delivering ways of reducing energy use in manufacturing systems
Completed a Certificate Program in Energy Sustainability (Certified Energy Manager or equivalent)
Fluency in English and Hungarian, both written and spoken
Strong project management and problem-solving skills
Advanced knowledge of plant utilities and technology related to energy conservation and thermodynamics
Collaboration and leadership skills, able to empower and influence
WHAT WE OFFER:
Responsibilities as of Day 1 – you will feel the ownership of your project from the beginning, and you will be given specific projects and responsibilities.
Continuous mentorship – you will work with passionate people and receive both formal training as well as day-to-day mentoring from your manager.
Work and be part of a dynamic and encouraging environment - working over a diverse array of interesting problems.
A diverse, multifaceted work environment passionate about safety and quality
Promote agility and work/life balance for employees, we value every individual and support initiatives, promoting.
We love flexibility. You can arrange your work schedule based on your personal needs.
Experience true support for work/life effectiveness and your long-term well-being.
Get a competitive salary and benefits' package
ABOUT US
We produce globally recognized brands and we grow the best business leaders in the industry. With a portfolio of trusted brands as diverse as ours, it is paramount our leaders are able to lead with courage the vast array of brands, categories and functions. We serve consumers around the world with one of the strongest portfolios of trusted, quality, leadership brands, including Always®, Ariel®, Gillette®, Head & Shoulders®, Herbal Essences®, Oral-B®, Pampers®, Pantene®, Tampax® and more. Our community includes operations in approximately 70 countries worldwide. Visit http://www.pg.com to know more.
Our consumers are diverse and our talents - internally - mirror this diversity to best serve it. That is why we're committed to building a winning culture based on Inclusion and our ideal candidate is passionate about the same principle: you will join our daily effort of being "in touch" so we craft brands and products to improve the lives of the world's consumers now and in the future. We want you to inspire us with your unrivaled ideas.
We are an equal opportunity employer and value diversity at our company. All qualified applicants will receive consideration for employment without regard to race, color, religion, sex, national origin, protected veteran status, disability status, age, sexual orientation, gender identity and expression, marital status, citizenship, HIV/AIDS status or any other legally protected factor.
Immigration sponsorship is not available for this role. As a general matter, Procter & Gamble does not sponsor candidates for nonimmigrant visas or permanent residency. However, Procter & Gamble may make exceptions on a discretionary basis. Any exceptions would be based on the Company's specific business needs at the time and place of recruitment as well as the particular qualifications of the individual.
Procter & Gamble participates in e-verify as required by law.
Qualified individuals will not be disadvantaged based on being unemployed.
APPLY NOW!
Job locations:
Csömör, Budapest, Hungary Job Type: Full time Job categories: Engineering Req No: R000019394
Apply Now
Recently Viewed Opportunities
You have not viewed any jobs recently.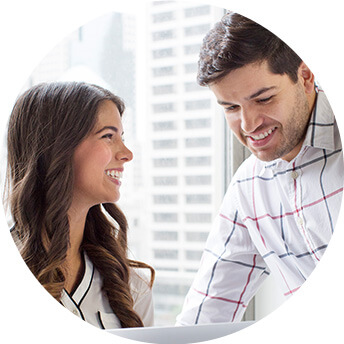 STAY INFORMED
Join our Talent Community to receive via email information about P&G, upcoming events, and job alerts.
SIGN UP FOR: