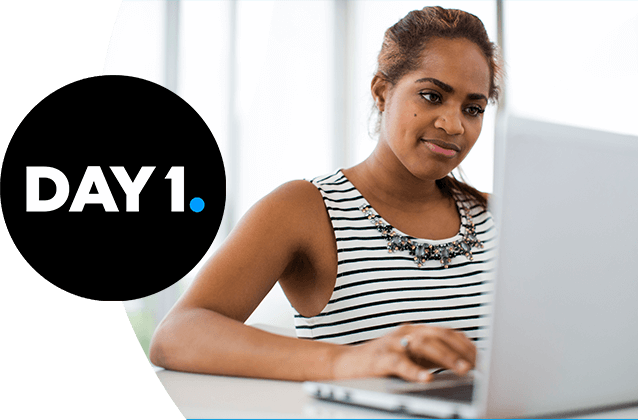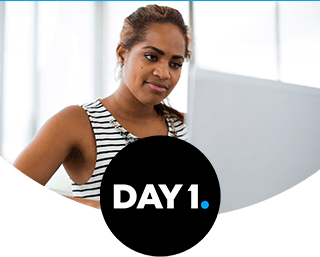 Use powerful analysis tools to inform the future of our products
Information Technology Function - IT Data Associate Manager
Guangzhou(Canton), Chinese Mainland
Would you like to apply your education and experiences in exciting and meaningful ways from day one? Are you interested in going deep in technology or taking on a business facing role that leverages your IT knowledge and interests? If so, a unique opportunity may be waiting for you at P&G where we offer a variety of roles that bring together business, technology and innovation to create competitive advantage for P&G. Descriptions on the types of roles and work available can be found in the Job Responsibilities.
Full Time
Level: Recent Grad/Entry level
Success Profile
What makes an IT employee successful at P&G? Check out the top traits we're looking for and see if you have the right mix.
Analytical
Courageous
Entrepreneurial
Helpful
Leadership
Trustworthy

Responsibilities
Description
What is Information Technology?
Information Technology (IT) at Procter & Gamble is where business, innovation and technology integrate to create a competitive advantage for P&G. Our mission is clear -- you deliver IT to help P&G win with consumers. As a P&G IT professional, you are a diverse business leader who applies IT mastery to deliver game-changing, technology-driven business models and capabilities. Whether your role is to create an IT innovation strategy for a business, protect our critical information systems and assets, or manage a strategic supplier in our cutting-edge shared services organization, your technical mastery will be recognized and rewarded. Your passion for the industry will be further cultivated by our culture of continued learning and growth as an IT professional. A career in IT builds change leadership and influence skills, breadth of experience across multiple businesses, and depth of technical expertise and thought leadership.
We are looking for you to join Information Technology function as Associate Manager in Data Domain. This is a management entry level position whose scope of responsibility includes strategy, architecture, implementation, maintenance and governance of the Company's business data asset.
Jobs include: Data Manager, Master data management solution manager and Data DevOps Manager.
General Description:
Master data management solution manager:
This role will lead end-to-end business process transformation of master data management by monitoring and analyzing master data, key data, and master relationship data within the organization for across all data types, organizations, and processes. Company wants to achieve master data integrity and enhancement in key systems as well as maintaining the processes to support the data quality.
Data Manager:
Data manager plays a key role within IT department and Data & Analytics organization. This position leads the data capture strategy, data governance initiatives, data quality and support of related projects across the enterprise. This position develops and maintains a working relationship with various teams such as business teams, data layer teams, and data suppliers to leverage data value across the enterprise.
Data DevOps Manager:
This role will work collaboratively with data management team, technology platform team, software engineering team to develop and operate our data systems. Help automate and streamline our operations and processes. Build and maintain tools for deployment, monitoring and operations. Data Hub DevOps is the core team to drive data integration of P&G, and enable data-based business growth in systemic ways.
Key Responsibilities:
Master data management solution manager:
Lead end-to-end business process transformation of master data management via work flow improvement, technology adoption, and data enhancement

Assess business process landscape of master data improvement opportunities and develop transformation strategies

Lead or participate in projects and initiatives across multiple functional areas and regions

Work with business units and process experts to resolve master data issues

Ensure data quality, compliance and consistency of master data across business systems

Collaborate with business partners for defining standard operating procedures, process flows and related documentation
Data Manager:
Responsible for leading in defining and implementing enterprise data strategies, vision and management processes to effectively govern enterprise data including the management of enterprise data governance, operating model, data policies and standards as well as the implementation of clearly defined data management definitions for use across the organization.

Roll out an enterprise wise data governance framework, with a focus on improvement of data quality and the protection of sensitive data through modifications to organization behavior policies and standards, principles, governance metrics, processes, related tools and data architecture

Define roles and responsibilities related to data governance and ensure clear accountability. In addition, he/she will have a key role guiding and influencing various stakeholders across the organization to achieve the goals defined in the enterprise data governance and enterprise data management strategies.

Responsible to monitor data quality, identify data quality issues, oversee remediation plans, implementation of data controls, and manage data quality remediation strategies. He/she will define data quality strategy, create & manage data quality working group, define necessary governance, manage budget and resources assigned to governance program(s) and will be the ultimately accountable for achieving the goals defined in the plan.

Work with several cross-functional areas, IT Systems, Data Hub DevOps, Data Engineering, Data Modeling, BI DevOps, Reporting, and data users to research and resolve issues.

Comply with all security policies and procedures, to ensure that the highest level of system and data confidentiality, integrity and availability is maintained.

Train and articulate to the other departmental professionals regarding the benefits and need for Data Governance and Data Quality.

Identify, document and coordinate third party data sources across the enterprise.

Have oversight and ensuring that standardized data governance "tools" including data requirements documents, data lineage work flows, metadata forms, data models, etc. are used across the organization by all relevant stakeholders.

Set formal standards, policies and processes regarding data quality management, and identify opportunities and processes to ensure data meets following characteristics, including but not limited to: accuracy, validity, reliability, timeliness, relevance and completeness

Create, manage and facilitate a Data Policy Governance process to identify and understand the critical data issues in terms of business impact/risk/opportunity and ensure data policy enforcement and compliance

Develop enterprise wide remediation plans: Monitor and track data quality issues, identify gaps, build action plans to remediate gaps, manage budget and resources, execute and monitor plan
Data DevOps Manager:
Project Planning – DevOps Managers often participate in the processes of strategic project-planning meetings. In addition to providing their guidance and expertise on system options, risk, impact and costs vs. benefits, they create and share their operational requirements and development forecasts to allow for timely and accurate planning of projects.

Development – Responsible for developing and building IT solutions, DevOps Managers install and configure solutions, implement reusable components, translate technical requirements, assist with all stages of test data, develop interface stubs and simulators and perform script maintenance and updates.

Deployment – DevOps Managers build automated deployments through the use of configuration management technology. They deploy new modules and upgrades and complete fixes within the production environment. Another duty is to make modules ready for production, which entails moving them according to specific procedures and documenting knowledge transfer.

Maintenance and Troubleshooting – Routine application maintenance tasks are an ongoing responsibility of DevOps Managers that they accomplish via strategy-building techniques. They also help create requirements and procedures for implementing routine maintenance. Troubleshooting existing information systems for errors and resolving those errors is also a main responsibility of DevOps Managers.

Performance Management – Not only do DevOps Managers evaluate existing applications and platforms, they also give recommendations for enhancing performance via gap analysis, identifying the most practical alternative solutions and assisting with modifications.
Qualifications
Master data management solution manager:
Strong Project Management skills

Specific knowledge around MDM overall and Workflow

Able to understand and investigate topics related to multiple business areas

Analytically minded and methodical problem solver

Very good interpersonal skills with excellent customer service and "can do " mentality

Process orientation and user satisfaction attitude

Able to efficiently prioritize work and timely inform stakeholders on the progress

Demonstrated ability to handle multiple priorities

Strong written and verbal communication skills to influence others

Ability to work collaboratively across functions
Data Manager:
Master or Bachelor's degree in Computer Science, MIS, Business Administration, Economics, Finance, Mathematics, Statistics OR equivalent combination of education and experience.

Combined experience in MIS, Information Management or similar reporting/analytics

Demonstrated success in leadership role and vision.

Flexible and has a wide range of excellent communication and presentation skills, excellent interpersonal, communications, public speaking, and presentation skills.

Experience with data management including data architecture and modeling, data quality, data warehousing, business intelligence, and metadata management.

Exposure to tools used to support data management specifically business glossary and metadata management, data profiling and data quality.

Experience in establishing and successfully leading Data Governance programs: heavy emphasis on developing and implementing data standards, policies, practices, and procedures that lead to substantive improvements in data integrity.

Proven ability to coordinate cross functional teams of IT professionals, business executives, and other key stakeholders towards common goals and objectives.

Strong analytical skills with the ability to identify quantify and effectively raise business risks associated with data quality.

Strong leadership experience.
Data DevOps Manager:
Strong Project Management skills

Ability to use a wide variety of open source technologies and cloud services (Azure and/or AWS)

Strong experience with SQL and MySQL (NoSQL experience is a plus, too)

Ability to lead system integration project

Experience with automation/configuration management

Knowledge of best practices and IT operations in an always-up, always-available service

Understanding of Data Mining, Data Modeling, and Data Provisioning (acquisition, transformation and sharing).
Strong written and verbal communication skills to influence others
Demonstrated use of data and BI tools
Demonstrated ability to handle multiple priorities
Ability to work collaboratively across functions
All of our hiring in China will follow the China Government Employment Regulation, foreign candidate applying for mainland China's position should comply with local laws and regulations on foreigner employment management, please kindly visit the following website to understand more of this regulation.

Please kindly input your name in both Chinese characters and Pinyin when you fill in the form. Thank you!

请在下一页填写姓名时用中文字体及拼音填写。谢谢!
Location: Guangzhou(Canton), Chinese Mainland
Job Id: IT 00001766
Apply Now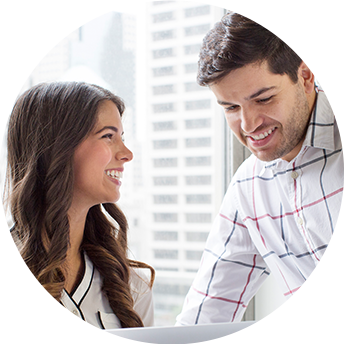 STAY INFORMED
Join our Talent Community to receive via email information about P&G, upcoming events, and job alerts.
SIGN UP FOR: