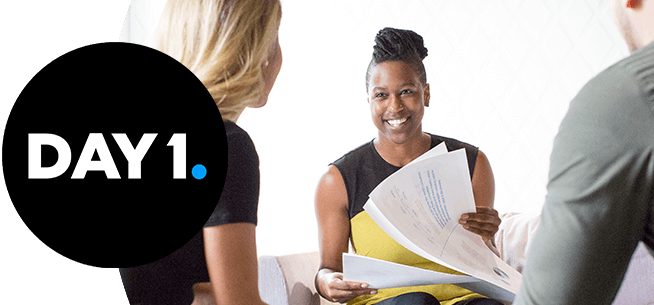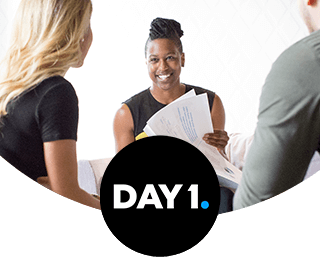 starten sie hier in eine sinnvolle karriere
Duales Studium - Kooperatives Ingenieurstudium KIS Mechatronik, Start September 2021 (W/M/D)
Beschreibung
Möchtest Du mit bester Technologie die neusten Produkte bei Procter & Gamble entwickeln?
Ob es um Schönheitspflege und Rasur, Haushalt oder Gesundheit geht … die Markenprodukte von P&G machen das Leben unserer Verbraucher jeden Tag ein bisschen besser.
Wir schätzen Unterschiedlichkeit in unserem Unternehmen und setzen auf Chancengleichheit für alle Mitarbeiter.
In unseren Forschungs- und Entwicklungszentren in Schwalbach im Taunus und Kronberg im Taunus bieten wir hochwertige Ausbildungsprogramme und duale Studiengänge an. Schon während der Ausbildung in den verschiedenen Bereichen unseres Unternehmens ist es schnell möglich eigene Projekte selbständig zu bearbeiten und Verantwortung zu übernehmen.
Das Kooperative Ingenieurstudium (KIS) bietet Ihnen eine übergreifende Hochschulausbildung im Bereich Systems Engineering (Mechatronik) oder Elektrotechnik. Systemzusammenhänge werden mit einem hohen Praxisbezug vermittelt.
Kennzeichnend ist die parallel zum Grundstudium zu absolvierende Berufsausbildung innerhalb der ersten fünf Semester. Entsprechend der Ausbildungsrichtung wird bei Procter & Gamble der IHK-Ausbildungsberuf des/der Mechatroniker/in angeboten. Der Studiengang Systems-Engineering beinhaltet eine also komplette IHK Ausbildung mit Abschluss als Mechatroniker/in innerhalb der ersten fünf Semester. In den darauffolgenden drei Semestern wirst Du im Unternehmen interessante Projekte bearbeiten und zum Schluss mit Deiner Bachelor-Thesis in einem unserer Bereich im Forschungs- und Entwicklungszentrum Kronberg oder Schwalbach das Studium abschließen.
Während Deines Studiums wirst Du Verantwortung für neue Ideen und Weiterentwicklungen für unsere Technologien und unsere neuen Produkte übernehmen. Zum Beginn des Studiums wirst Du unsere Entwickler und Wissenschaftler bei ihrer Tätigkeit unterstützen. Bei uns wirst Du auch lernen wie Billion-Dollar-Brands produziert werden. Mit dem weiteren Fortschritt wirst Du immer mehr lernen, Projekte im internationalen Umfeld zu bearbeiten und mehr Verantwortung für eigene Projekte zu übernehmen.
Während des Studium kannst Du beispielsweise Projekte in folgenden Bereichen übernehmen:
Produktion
Produktionsmittelentwicklung
Forschung und Entwicklung von Elektrokleigeräten
Projektmanagement
Das Kooperative Ingenieurstudium hat einen stark praxisbezogenen Ansatz, daher ist es leicht, direkt nach dem Studium eine Karriere bei Procter & Gamble zu starten.
Die Eckpfeiler des Kooperativen Ingenieurstudium (KIS Systems Engineering):
Kooperation mit der Hochschule Rhein/Main in Rüsselsheim
Dein Semester ist als Teilzeitmodell organisiert mit folgender Aufteilung: 2 Tage in der Universität/3 Tage im Unternehmen in der Zeit der ersten fünf Semester, 3 Tage in der Universität/2 Tage im Unternehmen) in den letzten drei Semestern.
Du wirst eine komplette IHK-Ausbildung zum/zur Mechatroniker/in innerhalb der ersten fünf Semester durchlaufen.
Dein Abschluss wird der "Bachelor of Science -Systems Engineering" sein.
Qualifikationen
Unsere Erwartungen- was Du mitbringen solltest:
Sehr gute Führungsqualitäten und sehr gute Teamfähigkeit
Interesse Verantwortung für den eigenen Arbeitsbereich zu übernehmen
Ein erfolgreiches Abitur, Fachabitur oder einen ähnlichen Hochschulzugang (Muss bei Bewerbung noch nicht abgeschlossen sein)
Schulleistungen mit guten Ergebnisse in MINT-Fächern
Interesse in einem internationalen Umfeld zu arbeiten und Englisch zu sprechen.
Begeisterung Probleme zu lösen und Kreativität bei Analytischen Aufgaben.
Was wir bieten:
Ein inspirierendes Arbeitsumfeld mit neusten Technologien
Interessante und herausfordernde Aufgaben von Beginn an.
Gute Bezahlung währen des gesamten Stadiums inklusive Urlaubs- und Weihnachtsgeld
Individuelles Mentoren-Programm und eine Möglichkeit eine Karriere von Beginn an zu starten.
Reichhaltige Möglichkeiten an individuellen Trainings und Schulungen in Gruppen.
Das P&G Ausbildungsprogramm wendet sich vornehmlich an Schulabsolventen, die eine Erstausbildung oder ein duales Studium suchen und noch keinen Studienabschluss haben.
Standorte:
Kronberg, Hesse, Germany Anstellungsart: Vollzeit Req. Nummer: HR 00003855-DE
Jetzt bewerben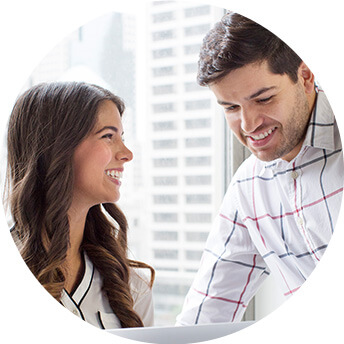 STAY INFORMED
Join our Talent Community to receive via email information about P&G, upcoming events, and job alerts.
SIGN UP FOR: