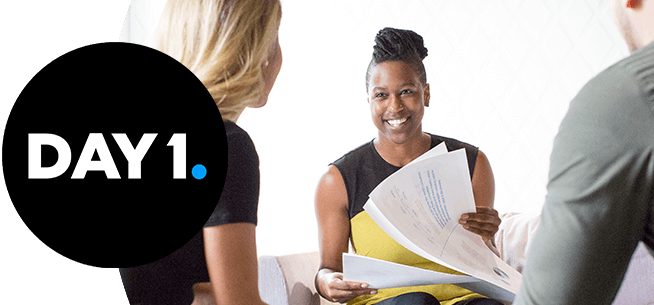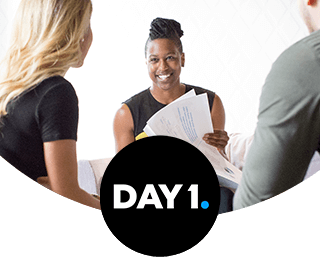 BEGIN A MEANINGFUL CAREER RIGHT HERE
About the Role:
Are you inspired by invention?
Is problem solving through teamwork in your DNA?
Do you like the idea of seeing how your work impacts the bigger picture?
Do you have passion to transform P&G while enabling better decision-making through advanced analytics and machine learning?
Do you enjoy enhancing business results and improving consumer's lives every single day?
If yes, Join P&G: we offer you a career in Information Technology, starting as Data Scientist in Mumbai.
We are a smart team of doers that work passionately to apply cutting edge advances in Data science and software to solve real-world challenges that will transform our customers' and consumer's experiences in ways we can't even imagine yet. We invent new improvements every day.
Key job responsibilities - This role will be responsible for:
Get hands-on into the details on Data Science, using state-of-the-art artificial intelligence, big data platforms and data visualization to discover solutions to problems requiring tremendous creativity. Partner with business leaders to fully understand the problem, and data engineers to automate & deploy your models into applications providing prescriptions to Sales and Marketing executives - that allow P&G to serve consumers worldwide in a better way.
You will analyze and model on big datasets – translating trillion's daily consumer touchpoints and billions of consumers' behaviors to actionable recommendations
Active Collaboration across Business Teams.
Thinking Big and generating ideas with the Data Science team and stakeholders
Working with customers and cross-functional stakeholder teams to identify, disambiguate, and define problems
Scoping long-term solutions as a series of smaller, more manageable iterations.
Creating data science architectures and building scalable solutions.
Running simulations, measuring performance, building ML models, and designing optimization algorithms
Supporting existing models, while thinking about next generation solutions
About P&G IT:
Information Technology (IT) uses information and business knowledge to craft innovative solutions that change the way P&G runs business. IT in P&G is now assimilated into each and every business process, creating significant value through Digital Disruptions and Transformations. The broader IT team is sub-divided into Sales IT, Plant IT, Consumer IT, Data Science and Analytics, Data Engineering and Business Analytics, ensuring Data Driven Decision Making embeds across Sales, Marketing and Product Supply Functions. A career in IT with us will build your ownership and influencing skills and will provide you a breadth of experiences across multiple businesses, and depth of expertise.
P&G Equality and Inclusion:
We are an equal opportunity employer and value diversity at our company. Our mission of diversity and inclusion is: "Everyone valued. Everyone included. Everyone performing at their peak".
Our Motto:
We are a PVP (Purpose, Value and Principles) driven company, and Doing The Right Thing is at the heart of all our Business Actions.
Qualifications
What we are looking for:
2+ years of experience using scripting languages (e.g. Python), and/or statistical/mathematical software (e.g. R, SAS, Matlab, etc.)
You have a deep understanding of Statistics and Machine Learning, Optimization, and other advanced analytical models – and how to apply to real world problems
You have a master's degree or PhD in a quantitative / computational field (Operation Research, Computer Science, Engineering, Applied Math, Statistics, Analytics, Data Science, Life-science, Physics etc.)
You are proud to write solid code. Python and Spark are favorites, not your top ones? We can teach you.
You have familiarity with beating data into submission with pandas, SQL, or Spark.
You have strong communication skills and prefer to chart your own course to get the job done.
You know how to tell a story with data.
You are curious and effective. (Sense a theme? The ability to recognize patterns is important).
You are a Prioritize, there are only so many hours in a day and your friends and family deserve some of it.
You value simplicity and understand that good enough is not a cop out.
You are creative and find that unique viewpoint to solve problems that make others run and cower.
You are collaborative in practicing Data Science as a team sport. We love to brainstorm together!
You are fluent in English (written and oral)
Good to have:
Experience with Big Data Ecosystem: Spark, MapReduce, SQL, Hive
Experience with Cloud Infrastructure: Microsoft Azure, Google Cloud Platform
Experience with Agile DevOps, Github, Jira, Confluence
Basic understanding of Business Intelligence Tools such as PowerBI, Spotfire, Tableau, etc. and/or UI frameworks (Flask, VueJS) to impress your business sponsors
Job locations:
Mumbai, Maharashtra, India Job Type: Full time Job categories: Information Technology Req No: R000068809
Apply Now
Recently Viewed Opportunities
You have not viewed any jobs recently.