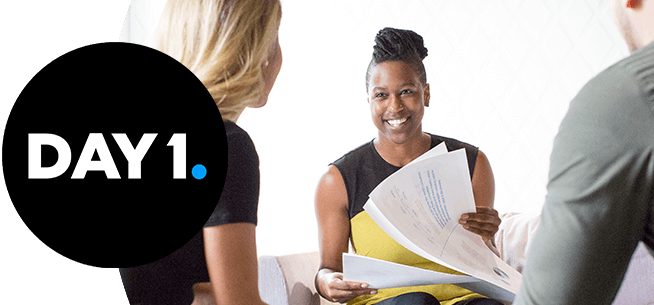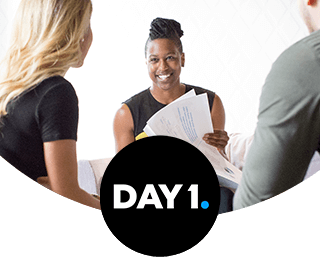 COMMENCEZ UNE CARRIÈRE QUI A DU SENS ICI
Apprentissage en Supply Chain (H/F)
Tu souhaites travailler sur des marques emblématiques comme Ariel, Pampers, Gillette, Head & Shoulders ou encore Oral-B ? Avoir des responsabilités et une carrière riche avec des perspectives rapides d'évolution ? Dans ce cas, la fonction Supply Chain chez P&G est faite pour toi ! Tu intégreras une entreprise dynamique qui s'investira dans ton développement et ta réussite.
En rejoignant P&G, tu auras des responsabilités dès le premier jour. Tu sentiras ton impact dès le début à travers les projets et responsabilités qui te seront confiés. Tu évolueras dans un environnement de travail dynamique et engageant où nos collaborateurs sont au cœur. Nous valorisons chaque individu et encourageons les initiatives, favorisant l'agilité et l'équilibre entre la vie professionnelle et la vie personnelle.
Savais-tu que chez P&G, nous considérons la Supply Chain comme le moteur qui accélère la création de valeur ? Mettre des milliers de produits différents dans les rayons des magasins de nos clients, dans les bonnes quantités, au bon moment et avec une qualité parfaite représente un réel défi au quotidien !
TA CONTRIBUTION AU SUCCÈS DE P&G :
Comprendre les données liées à l'approvisionnement des produits et générer des informations menant à des recommandations commerciales stratégiques et à l'excellence opérationnelle.

Travailler sur la prévision de la demande client

Gérer les flux d'informations provenant des commandes, des expéditions et des factures

Être propriétaire du processus de distribution physique du centre de distribution au rayon du supermarché
Poste à pourvoir dès l'été 2022. Rythme d'apprentissage : idéalement 3 semaines sur 4 en entreprise.
Qualifications
TU AS LE BON PROFIL SI TU AS/ES :
Tu es étudiant(e) en école d'ingénieur/de commerce ou en Master (Bac+4/5) dans une université et tu recherches un contrat d'apprentissage (pas de professionalisation).

Tu détiens de solides compétences analytiques, utilisant plusieurs sources de données, avec capacité d'interroger et d'analyser les données.

Tu es à l'aise pour travailler en équipe avec cohésion et efficacité.

Tu as la capacité de contribuer et d'influencer à travers les niveaux et les fonctions.

Tu sais prendre des initiatives et fais preuve de flexibilité.

Ta maîtrise du français est excellente tant à l'oral qu'à l'écrit et tu as un très bon niveau d'anglais.
ES-TU MOTIVÉ(E) PAR CE RÔLE ? DÉCOUVRE DAVANTAGE SUR P&G ET CONSULTE LES LIENS UTILES CI-DESSOUS :
Notre processus de recrutement comprend trois étapes principales : candidature, tests en ligne et entretiens. Clique ici pour obtenir tous les conseils afin être pleinement préparé.

P&G est déterminé à améliorer la vie, non seulement au sein de l'entreprise, mais à travers le monde. Clique ici pour découvrir l'impact significatif que nous avons sur le monde.

Nous sommes la plus grande entreprise de biens de consommation au monde. Clique ici pour découvrir nos marques emblématiques.
Pour ton information :
La diversité est très importante pour nous : les employés sont au cœur de nos préoccupations. Nous valorisons chaque individu et promouvons un environnement de travail dynamique et multiculturel.
Chez P&G, nous encourageons la diversité quelle qu'elle soit : "Everyone valued. Everyone included. Everyone performing at their peak."
Standorte:
Paris, Île-de-France Region, France Anstellungsart: Temps plein Req. Nummer: R000044671
Je postule maintenant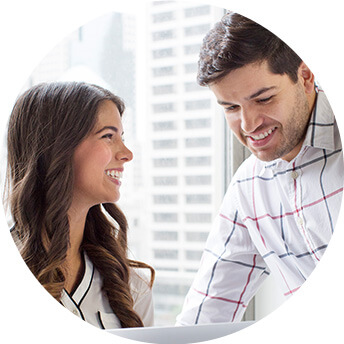 STAY INFORMED
Join our Talent Community to receive via email information about P&G, upcoming events, and job alerts.
SIGN UP FOR: