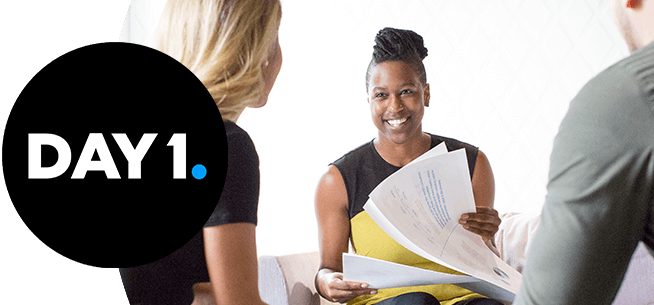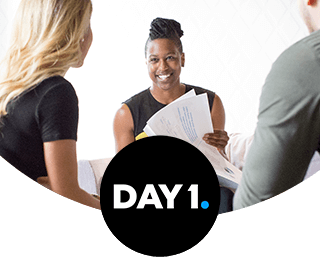 COMMENCEZ UNE CARRIÈRE QUI A DU SENS ICI
Communications Senior Manager for France & Benelux
Communications Senior Manager for France & Benelux
Basé en France (Asnières-Sur-Seine)
Êtes-vous passionné.e par la communication ? Etes-vous à l'aise dans les relations médias ? Voulez-vous avoir des responsabilités dès le jour 1 ? Le tout au sein d'une entreprise dynamique avec un fort esprit d'équipe ?
Nous sommes à la recherche d'une personne très motivée pour rejoindre notre équipe en tant que Senior Corporate Communications Manager, qui nous aidera à bâtir et à protéger la réputation du portefeuille derrière certaines des marques les plus importantes et les plus appréciées dans le monde – comme Ariel, Pampers, Gillette, Head & Shoulders or Oral-B.
VOTRE CONTRIBUTION AU SUCCES DE P&G :
Le Corporate Communications Senior Manager recommande et exécute le plan de communication externe pour la France et soutenir le plan en Belgique au service la construction et la protection de la réputation de P&G sur ce marché. Basé à notre siège d'Asnières-sur-Seine, vous piloterez les activités en France pour ainsi à renforcer la réputation de l'entreprise en externe.
Votre mission principale est de mettre en œuvre une stratégie de communication externe pour la France et de soutenir la stratégie de communication externe Belgique/Pays-Bas (BNL). La stratégie englobe principalement les relations avec les médias et les communications de crise et tous les sujets Corporate. En complément, vous aurez la responsabilité des médias sociaux d'entreprise, et des communications RSE liées aux sujets d'entreprise.:

De plus, vous serez régulièrement en contact avec les responsables communication Secteur/Marques pour la France et le Benelux (Shave Care, Baby & Fem Care, Oral Care, Fabric & Home Care, P&G health). Votre rôle sera de coordonner les plans de communications des marques au service de la réputation corporate de l'entreprise

La volatilité de l'environnement fait que les choses changent très rapidement.  Ainsi, vous devez vous sentir à l'aise dans ces environnements changeants et faire preuve d'agilité et de réactivité pour répondre aux exigences du travail. L'implémentation des plans de communication externe, la mesure des résultats, la gestion des crises, la gestion des agences et le pilotage du service de presse font partie de ce rôle passionnant.
VOS AVANTAGES :
27 jours de congés payés et 13 RTT (dont 5 collectifs)

13 jours RTT (dont 5 collectifs)

3 jours de pont offerts par la société

Intéressement & Participation

Plan Epargne Entreprise avec abondement de l'entreprise

Mutuelle entreprise et prévoyance

Prise en charge à 50% des frais de transport en région Parisienne ou subvention éco-mobilité (ex : vélo)

Carte Tickets Restaurant Edenred (optionnel)

Restaurant d'entreprise

Télétravail (2 à 3 jours par semaine, conformément à la politique d'entreprise)

Conciergerie sur site

Accès gratuit à la salle de sport sur site

Œuvres sociales du Comité Social et Economique (CSE) de l'entreprise

Colis de Noël

Coupons réduction valables sur les produits de nos marques
ENVIE DE NOUS REJOINDRE ? DECOUVREZ-EN DAVANTAGE SUR P&G GRACE AUX LIENS UTILES CI-DESSOUS :
Notre processus de recrutement comprend trois étapes : 1) candidature, 2) tests en ligne et 3) entretiens. Cliquez ici afin d'obtenir tous nos conseils pour un processus réussi !
P&G s'engage afin d'améliorer le quotidien de tous à travers le monde. Cliquez ici afin d'en savoir plus sur notre impact.
P&G est la plus grande entreprise de biens de consommation au monde. Cliquez ici afin de découvrir nos marques emblématiques.
Encourageant la diversité sous toutes ses formes, P&G s'engage à créer un environnement de travail inclusif et promeut l'égalité des chances. 
Qualifications
VOUS ETES LE TALENT QUE NOUS RECHERCHONS, SI VOUS AVEZ :
Un Master 2 spécialisé en communication / politique / journalisme

Une expérience obligatoire dans le monde des PGC.

Une expérience acquise dans les domaines de la presse, des relations publiques, des agences spécialisées en crise est tout à fait acceptée

Un intérêt et une connaissance approfondie des PGC, des médias, de l'actualité et des sujets RSE.

Expérience avérée et pertinente dans le domaine des communications d'entreprise - relations publiques de la marque et gestion de crise.

Gestion de crise obligatoire.

Excellentes compétences en communication écrite et verbale, en français et en anglais. Vous travaillerez avec les médias nationaux, rédigerez des discours et des notes pour les et coordonnerez l'élaboration de tous les documents de communication pertinents pour votre marché

Excellentes compétences en matière de collaboration, capacité avérée à influencer une organisation, et capacité à travailler avec un ensemble diversifié d'influenceurs pertinents pour l'entreprise

La volatilité de l'environnement PGC fait que le monde change très rapidement. Vous être organisé.e et savez prioriser et gérer les urgences
Standorte:
Paris, Île-de-France Region, France Anstellungsart: Temps plein Req. Nummer: R000055707
Je postule maintenant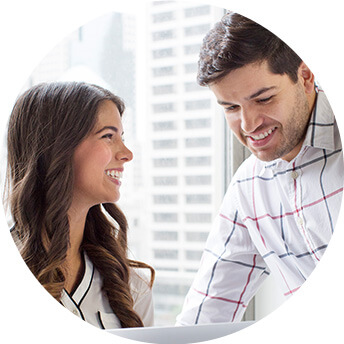 STAY INFORMED
Join our Talent Community to receive via email information about P&G, upcoming events, and job alerts.
SIGN UP FOR: