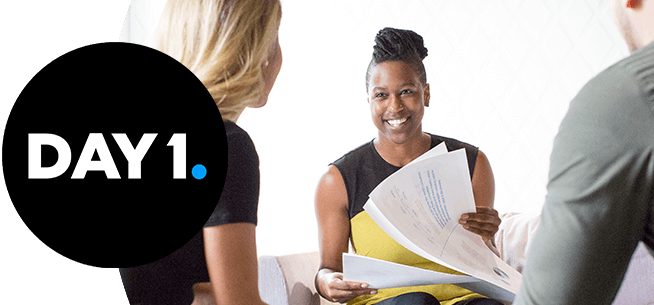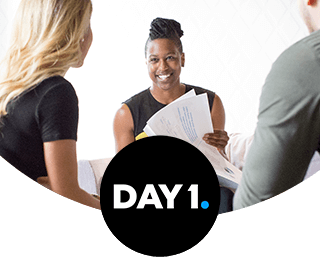 COMMENCEZ UNE CARRIÈRE QUI A DU SENS ICI
Vous souhaitez travailler sur des marques emblématiques telles que Ariel, Pampers, Gillette, Head & Shoulders ou Oral-B ?  Avoir d'importantes responsabilités, et ce dès le premier jour ? Rejoindre une entreprise qui investira massivement sur vous et dans votre développement, capable de vous offrir une carrière riche et des perspectives de développement rapides ?
Alors n'attendez plus, et rejoignez les équipes Commerciales de P&G !
VOTRE CONTRIBUTION AU SUCCES DE P&G :
Nous proposons différentes opportunités de stage, pour une durée de 6 mois à compter de Janvier 2023 : Trade Marketing et Développement Compte-Clé.
Trade Marketing
Vous aurez la responsabilité d'une catégorie de produits pour la France (par exemple : Oral Care avec Oral-B, Baby Care avec Pampers, Hair Care avec Head & Shoulders et Aussie, etc.) représentant 200 à 300 millions d'euros de chiffre d'affaires.

En étroite collaboration avec les équipes Marketing, vous serez en charge de développer ce chiffre d'affaires et d'améliorer les fondamentaux via des choix stratégiques liés aux budgets, aux gammes et aux promotions.
Développement Compte-Clé
En partenariat avec les Comptes Clés et les Comptes Nationaux, représentant un chiffre d'affaires de 200 à 300 millions d'euros, vous prendrez part aux négociations nationales quant aux prix, gammes, promotions et merchandising.

Pour cela, vous travaillerez en étroite collaboration avec les équipes Client afin de préparer les business plans et les négociations avec nos clients.
Qualifications
VOUS ETES LE TALENT QUE NOUS RECHERCHONS SI :
Vous préparez un Master en école de commerce/d'ingénieur ou université dans le domaine du commerce.

Vous faites preuve de leadership et êtes déterminé(e) à faire avancer les choses afin d'atteindre vos objectifs.

Vous êtes orienté(e) client et avez une réelle passion pour les ventes et/ou le marketing.

Agilité et créativité font partie de vos qualités.

Vous avez l'esprit critique et une solide capacité d'analyse.

Vous parlez français couramment et avez un bon niveau d'anglais.
CE QUE P&G PEUT VOUS OFFRIR :
Gratification mensuelle de stage : 1 350 EUR/mois

Jours de pont offerts par la société (jusqu'à 3 jours selon la période de stage)

Prise en charge à 50% des frais de transport en région Parisienne ou subvention éco-mobilité (ex : vélo)

Carte Tickets Restaurant Edenred (optionnel)

Restaurant d'entreprise

Télétravail (1 jour par semaine)

Conciergerie sur site

Accès gratuit à la salle de sport sur site

Colis de fin d'année

Coupons réduction valables sur les produits de nos marques
ENVIE DE NOUS REJOINDRE ? DECOUVREZ-EN DAVANTAGE SUR P&G GRACE AUX LIENS UTILES CI-DESSOUS :
Notre processus de recrutement comprend trois étapes : 1) candidature, 2) tests en ligne et 3) entretiens. Cliquez ici afin d'obtenir tous nos conseils pour un processus réussi !
P&G s'engage afin d'améliorer le quotidien de tous à travers le monde. Cliquez ici afin d'en savoir plus sur notre impact.
P&G est la plus grande entreprise de biens de consommation au monde. Cliquez ici afin de découvrir nos marques emblématiques.
Encourageant la diversité sous toutes ses formes, P&G s'engage à créer un environnement de travail inclusif et promeut l'égalité des chances. 
Standorte:
Paris, Île-de-France Region, France Anstellungsart: Temps plein Req. Nummer: R000056887
Je postule maintenant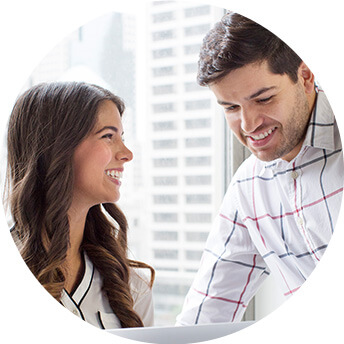 STAY INFORMED
Join our Talent Community to receive via email information about P&G, upcoming events, and job alerts.
SIGN UP FOR: