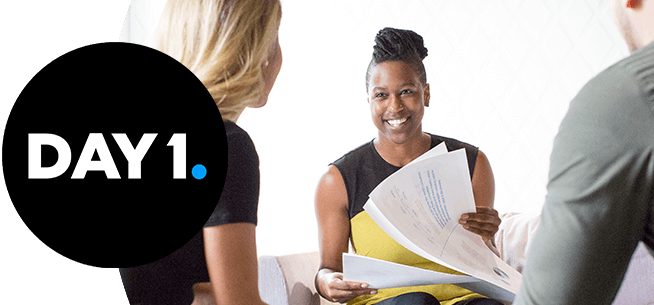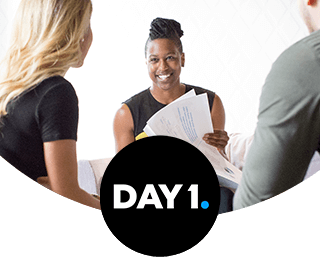 Begin a meaningful career right here
Senior Mechanical Warewash Technician & Training Specialist - Procter & Gamble Professional
Description
Procter and Gamble Professional (PGP) is a growing and highly entrepreneurial business, focused on improving the lives of our consumers away from home. Our propositions include branded products, equipment, service and technical support systems coupled with P&G Company scale. The Technical Services Organization (TSO) is charged with program installation, maintenance and technical support leading to customer satisfaction. Our desired end-state is completely satisfied customers that lead to long-term retention and product & program compliance, and provide a virtuous growth cycle.
Senior Mechanical Warewash Technician & Training Specialist is a full-time role to meet expanded equipment and service requirements both internally and externally. Job scope includes: 1) supporting / servicing assigned key mechanical warewash customers. 2) Supporting capability development of P&G TSO service techs in areas of mechanical warewash and Total Foodservice Solution proposition 3) collaborating with Sales as a technical expert on key mechanical warewash sales. The work includes in-depth knowledge of respective equipment, service, maintenance, trouble shooting and chemical product interactions combined with a high level of customer context and interaction. A key part of this role is responsibility for training and building NSO capabilities in the areas noted above. The individual will also deliver work process improvements to drive out inefficiencies in designated equipment, procedures, maintenance and will support mechanical warewash service improvements.
This role is located in select geographic areas based on business need. The ideal candidate would have a background in Mechanical Warewash and foodservice kitchen processes. The work must be done in a way that supports year to year volume and profit results, improve customer retention, and delivers superior customer service and team building results.
ROLE EXPECTATIONS / RESPONSIBILITIES
Capability and Skill Requirements
a. Expertise with commercial mechanical warewash equipment and chemical dispensing pumps. This also includes proficiency and ability to read schematic drawings
b. Understand service and training needs for the NSO organization. Make recommendations on coverage, capacity, and capability required to support customer care needs
c. Excellent working knowledge of appropriate tools, data, implements and service needs
d. Obtain and maintain NRA ServSafe certification and potentially NEHA CP-FS certifications
e. Understand regulatory and plumbing and electrical requirements in the areas that affect our mechanical warewash program and / or dilution equipment
f. Proficient in PGP laptop technology to include but not limited to Word, Excel, PowerPoint, PGP CRM tools, and mechanical warewash program controllers
g. Demonstrated knowledge of pertinent PGP chemical program products, key features and benefits and how to use
h. Demonstrated proficient use of support systems such as pgpro.com, PGP InTouch, Kadro and STAR
i. Customer facing skills
Support TSO
1. Proficient knowledge of our training materials (print and electronic) and leads NSO training in noted areas
2. Adjust to competitive, industry and external customer environments – locally, regionally and nationally where and when necessary
3. Understand new & upstream technology which may offer competitive advantages / new solutions
4. Establish and cultivate key customer relationships where appropriate / necessary so that we have a clear path to solve problems quickly as defined by the customer, commercialize our total value and grow the base business
5.
Support Sales
6. Participate in key customer sales calls to provide mechanical warewash technical expertise
Support External End-Using Customers
7. Provide external customer service so that base business growth and long-term retention / program compliance objectives are consistently delivered or exceeded
8. Clearly articulate the value we provide to our external customers – in ways that are meaningful to them
9. Timely and accurate delivery of external customer requirements / commitments / contract expectations
10. Proficient in problem solving and crisis management so that we conclude to win / win outcomes
Interfaces
11. Works with TSO at all levels on training issues and specific external customer initiatives / plans / agreements
12. Interfaces with external, end-using customers as defined by the business and internal organization requirements
13. Is a NSO training and service point person for 3rd party service providers such as CFESA, Global, CCI & others
14. Works collaboratively with NA TSO peers, and technical support teams both TSO/ R&D
This role must be executed in a way that…
15. Demonstrates a high sense of urgency and quality; Demonstrates external customer-centric behavior
16. Exemplifies team-work across organizations (internal and external) and functional boundaries
17. Drives focus on system improvement in the areas of mechanical ware wash support
18. Demonstrates leadership that adds value and a command of both Business and Customer needs
Standard Measures
1. Deliver work plan within established cost/service parameters and specific customer program objectives
2. Deliver work on time and to specification (Installations, PMs, Reactive Service, Remodels, Training)
3. Operate within assigned budget
4. External customer retention, customer satisfaction, and overall program compliance at or above target
5. Observed customer facing skills and demonstrated capability that is consistent with role expectations / responsibilities
6. Observed training skills consistent with role expectations
7. Observed internal TSO and COE team follow-up and clear communication on what's working / not working in the areas of noted equipment support and mechanical warewash service and training. Offer ways to improve overall productivity and system efficiency.
Other
8. Full time role
9. Work from home office, company car
10. Travel required including overnight; could be up to 40%-60% of time with or without advanced planning
11. Work can be required outside of normal work hours (such as nights and weekends)
Essential Job Functions
Work schedule MAY include 12 hour shifts, 5 day work week, occasional weekends, and night shifts
On-call coverage which may include: occasional weekends, holidays and night shifts
Lift, lower and carry objects up to 50 lbs.
Push and pull objects up to 50 lbs.
Climb a vertical ladder. Ability to go up and down
Climb up and down stairs
Stand, sit, and/or walk for long periods of time, twist, bend at the knees, stoop, kneel, squat, crawl, and reach for purposes of installing and maintaining equipment. Surface: concrete, asphalt (uneven surfaces).
Qualifications
Essential Job Function
Work Schedule may include: 12 hour shifts, 5 day work week, occasional weekends, and night shifts
Lift, lower and carry objects up to 50 lbs.
Push and pull objects up to 50 lbs.
Climb a vertical ladder.Ability to go up and down
Climb up and down stairs
Stand, sit, and/or walk for long periods of time, twist, bend at the knees , stoop, kneel, squat, crawl, and reach for purposes of installing and maintaining equipment.Surface:Concrete, asphalt (uneven surfaces).
Operate a computer keyboard to input and access data, and phone
The ability to work in extreme temperatures both hot and cold, generally in warehouse conditions including wide variances in temperature, dust and dirt
The ability to give and discern the various visual and audible alarms and signals for equipment startup, evacuation, and fires
Must have a valid driver's license
Candidate must be able to operate a motor vehicle, and spend approximately 30% of the day in the car traveling from accounts safely in city, rural and expressway conditions
Other Requirements
Candidate must live in specified city
On-call coverage will include occasional weekends, holidays and night shifts
All qualified applicants will receive consideration for employment without regard to race, color, religion, sex, national origin, protected veteran status, disability status, age, sexual orientation, gender identity and expression, marital status, citizenship, HIV/AIDS status or any other legally protected factor.
Immigration sponsorship is not available for this position. Applicants for U.S. based positions are generally required to be eligible to work in the U.S. without the need for current or future sponsorship. Except in rare situations based on
Procter & Gamble's sole discretion. Procter & Gamble does not sponsor candidatesfor permanent residency. Any exceptions would be based on the Company's specific business needs at the time and place of recruitment as well as the particular qualifications of the individual.
Procter & Gamble participates in e-verify as required by law.
Qualified individuals will not be disadvantaged based on being unemployed.
Job locations:
Raleigh, North Carolina Job Type: Full-time Req No: SLS00003634
Apply Now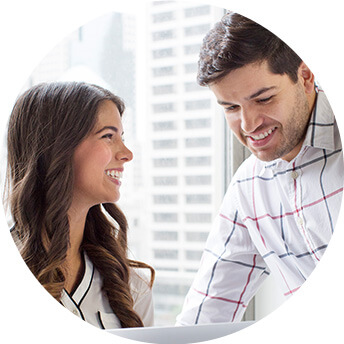 STAY INFORMED
Join our Talent Community to receive via email information about P&G, upcoming events, and job alerts.
SIGN UP FOR: