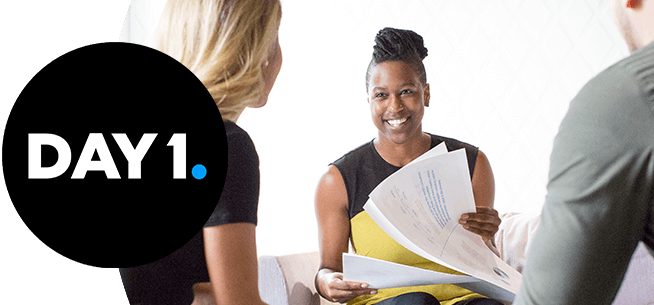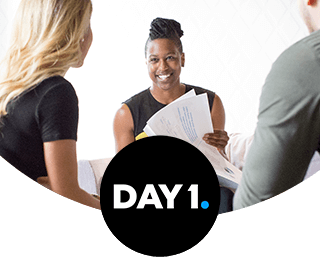 starten sie hier in eine sinnvolle karriere
Personalwesen – Sicherheits Manager (m/w/d)
Beschreibung
Willst du eine zentrale Rolle in P&G's top Priorität spielen? Dann könnte dich diese Position interessieren!
Bei P&G ist Sicherheit unser wichtigstes Gut. Dies beinhaltet die Sicherheit unserer Mitarbeiter/innen, Produkte, und anderer Vermögenswerte. Als Sicherheits Manager für die DACH Region wird es Deine Hauptaufgabe sein die mit diesen verbundenen Risiken zu reduzieren. Hierfür wirst du signifikante Gefahren identifizieren sowie das Design, die Exekution und das Management unserer Sicherheitsprogramme unter Beachtung der globalen Sicherheits Standards und Anweisungen verantworten. Zudem wirst du Dienstleistungen als Antwort auf Verbrechen gegen Personen, Sabotage, Drohungen, Notfälle, illegale Vorkommnisse sowie Egentums- oder Umweltverbrechen leisten.
Deine Hauptwerkzeuge werden die Recherche zu und Ausarbeitung von führenden technologischen Lösungen und innovativer Sicherheitsmanagementpraktiken sowie die Pflege von engen Beziehungen mit Strafverfolgungsorganen, Sicherheitsfirmen und Pendants aus dem Privatsektor sein.
Qualifikationen
Herausragende Kommunikationsfähigkeit in Deutsch und Englisch (verbal & schriftlich)

Erwiesene Führungsfähigkeit von internationalen und externen multifunktionalen Projektteams

Fähigkeit effektiv in einem politischen Umfeld zu arbeiten

Erfahrung in der Sicherheitsbranche, besonders bei der Einführung und Umsetzung neuester globaler Sicherheitsrichtlinien

Fähigkeit die Beurteilung von Vermögenswertsicherungsvergleichen zu führen und sicherzustellen, dass alle Firmengebäude der Region einen angemessenes Sicherheitsstandard erfüllen

Erfahrung in Krisenmanagement und Business Continuity-Planung hinsichtlich Betrieblicher Sicherheit, inklusive entsprechendes Sicherheitstrainingsdesign

Budgetmanagementfähigkeiten
WAS WIR BIETEN
Wichtige und aufregende Arbeit vom ersten Tag an in einem wirklich internationalen und multifunktionalen Team.

Relevante Ausbildung am Arbeitsplatz und ein großes Portfolio an bedeutenden persönlichen Entwicklungsmöglichkeiten und Karriereperspektiven.

Dynamisches und respektvolles Arbeitsumfeld - Mitarbeiter stehen im Mittelpunkt, wir schätzen jeden Einzelnen und unterstützen Initiativen, fördern Agilität und Work-Life-Balance

Wettbewerbsfähiges Gehalt und attraktive Sozialleistungen (z. B. betriebliche Altersversorgung, Weihnachts- und Urlaubsbonus, Aktienkaufprogramme, flexible Arbeitszeiten, Firmengeschäft, Fitnesscenter, Gesundheitsprogramme)
ERFORDERLICHE DOKUMENTE
Lebenslauf als separates Dokument

Anschreiben für die spezifische Rolle, die Sie bewerben

Kopie der Abitur -Noten (Baccalaureate) sowie eine Kopie des Bachelor- und Master-Diploms und des Notenspiegels (falls zutreffend)

Kopie der relevanten Arbeits-, Praktikums- und Freiwilligenzertifikate oder Referenzschreiben.
Wenn Deine Bewerbung unvollständig ist, kann dies zu Verzögerungen bei der Einstellung führen.
ÜBER P&G
P&G ist ein weltweit führendes Konsumgüterunternehmen, dessen erfolgreiche Marken auf dem Modell der Innovation basieren. Was auch immer Deine Leidenschaft ist, wir möchten Dein Potenzial entfalten, dein bestes Selbst zu werden. Wir halten an unseren Zielen, Werten und Prinzipien fest, wenn wir versuchen, die Welt um uns herum zu verbessern. Du wirst sinnvolle Arbeit leisten, die das Leben anderer berührt und einen echten Einfluss hat.
Alles bei P&G beginnt mit dem Verständnis - dem Verständnis unserer Verbraucher und unserer Kunden, wenn wir Innovationen entwickeln, um das Leben jetzt und für kommende Generationen zu verbessern.
Wir legen großen Wert auf Vielfalt und Chancengleichheit in unserem Unternehmen. Wir diskriminieren nicht aufgrund von Ethnie, Religion, Hautfarbe, Geschlecht, sexueller Orientierung, Alter, Familienstand, Veteranenstatus oder Behinderungsstatus.
Standorte:
Schwalbach am Taunus, Hesse, Germany Anstellungsart: Vollzeit Req. Nummer: HR 00003959-DE
Jetzt bewerben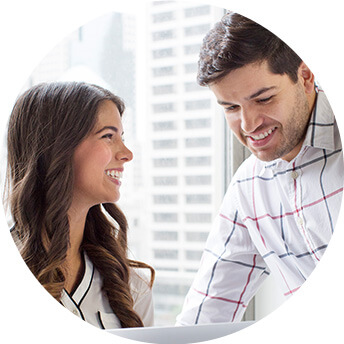 STAY INFORMED
Join our Talent Community to receive via email information about P&G, upcoming events, and job alerts.
SIGN UP FOR: