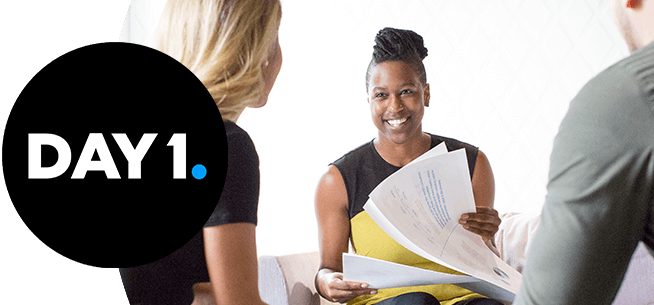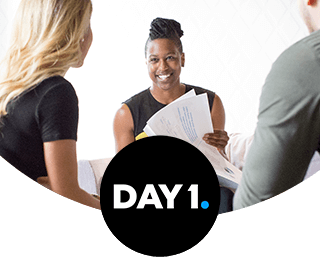 starten sie hier in eine sinnvolle karriere
Prozess Ingenieur - Kunststofftechnik (m/w/d)
Beschreibung
Du hast ein abgeschlossenes Studium mit der Fachrichtung Kunststofftechnik und bist daran interessiert, dein Wissen an einem der führenden Spritzgussstandorte in Deutschland anzuwenden und zu vertiefen? Dann bist du bei uns in Walldürn genau richtig.
Wir sind einer der modernsten Fertigungsstandorte für Kunststoffverarbeitung in Europa und verarbeiten die komplette Bandbreite an Kunststoffmaterialien in den verschiedensten Fertigungstechnologien.
Eng vernetzt mit anderen Fachabteilungen sind wir nicht nur bestrebt, bestehende Prozesse immer weiter zu optimieren, sondern auch neue Prozesse, Maschinen und Werkzeuge am Standort zu entwickeln und zu qualifizieren. Hierbei arbeiten wir mit den führenden Spritzgießmaschinenherstellern zusammen, um stetig neue Wege zu entwickeln, dauerhaft effizient und kostengünstig in Europa produzieren zu können.
Walldürn ist eines unserer zentralen P&G Werke in Deutschland. Tatsächlich wurde die Kapazität des Werkes kürzlich erweitert, neue Gebäude hinzugefügt und somit die strategische Wichtigkeit dieses Standortes für unser Deutschland-Portfolio noch weiter gestärkt. Wusstest du, dass alle BRAUN Silk-épils und hochpreisigen BRAUN Rasierer in Walldürn produziert werden? Genau: Alle, für alle Länder der Welt – und zwar mit größter Präzision und neuester Technologie!
Zudem verfügt Walldürn über ein starkes Netzwerk von jungen und internationalen Kollegen. In vielen Fällen sind aus kollegialen Beziehungen wahre Freundschaften geworden (beispielsweise durch Mitfahrgelegenheiten)!
Über P&G:
Procter & Gamble ist einer der erfolgreichsten Konsumgüterhersteller der Welt. In unseren deutschen Werken werden Produkte für den gesamten Weltmarkt gefertigt und zum Teil die Fertigung von Produktionslinien an verschiedenen Standorten Europas betreut. Unter Einsatz modernster High-Tech Steuerungs- und Fertigungstechnik erweitern wir unsere führende Marktposition auf fast allen Märkten der Welt. In Deutschland sind wir an 10 Standorten vertreten.
Wir legen großen Wert auf Vielfalt und Chancengleichheit in unserem Unternehmen.
Wir diskriminieren nicht aufgrund von Ethnie, Religion, Hautfarbe, Geschlecht, sexueller Orientierung, Alter, Familienstand, Veteranenstatus oder Behinderungsstatus.
- Analyse und Entwicklung von Standards für Werzkeuge, Maschinen und Produktionsprozesse
- Entwicklung und Inbetriebnahme neuer hochkomplexer Maschinen und Werkzeuge
- Kontinuierliche Verbesserung der bestehenden Maschinen, Werkzeuge und Produktionsprozesse
- Planung, Kalkulation und Umsetzung von technischen Projekten
- Zusammenarbeit in internationalen Teams, mit anderen Fachabteilungen und externen Maschinenlieferanten
- Wachsende Personalverantwortung für Teams
Qualifikationen
- Eigeninitiative, Flexibilität und Koordinationsfähigkeit
- Starke Kommunikationsfähigkeit, Durchsetzungskraft, Teamfähigkeit und Führungsvermögen
- Sehr gute analytische Fähigkeiten und schnelle Auffassungsgabe
- Affinität zur Auswertung von Produktionsdaten
- Praktika und/oder Auslandsaufenthalt
- Außeruniversitäres Engagement
- Sehr gut abgeschlossenes Hochschulstudium (Uni/FH) im Bereich Kunststofftechnik
- Gute Englisch- und Deutschkenntnisse
- Ausbildung zum Feinwerkmechaniker oder Kunststoffformgeber wünschenswert
- Konstruktionserfahrung wünschenswert
Standorte:
Walldürn, Baden-Württemberg, Germany Anstellungsart: Vollzeit Req. Nummer: MFG00007004-DE
Jetzt bewerben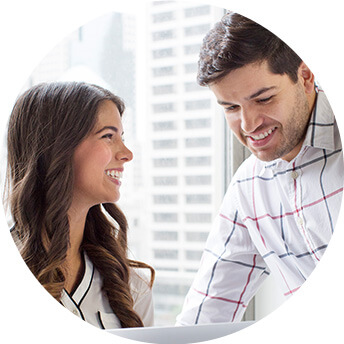 STAY INFORMED
Join our Talent Community to receive via email information about P&G, upcoming events, and job alerts.
SIGN UP FOR: