P&G Mexico
P&G's operations in Mexico started in 1948 with the acquisition of an oil factory located in Calzada de Guadalupe number 171. The factory worked on grinding coconut pith to sell to other manufacturers and sesame seeds that were later used to produce cooking oil under the name of "Canario," becoming the largest processing company of coconut pith in Mexico in 1950. That same year, the company began importing the synthetic detergent Ace from Canada and Cuba, using the Guadalupe plant to package it. The business of importing detergent gave positive results, which led to the beginning of local production.
In 1951, the production of sesame oil was stopped due to the frozen prices installed by the Mexican government and the construction of the first industrial plant of Procter & Gamble in Mexico began: Vallejo, where detergents Ariel, Ace, and Downy are produced to this day.
During the period between 1953 and 1956, Procter & Gamble Mexico proved its enormous potential with the introduction of new products such as Lavasol, Tide, Pilon, Camay and Star. The company also began building a plant to produce toothpaste.
The company's growth led to the decision to build corporate offices for Mexico, located in the outskirts of the Vistahermosa residential area in Cuajimalpa, which opened their doors on February 5, 1981.
In terms of publicity, P&G was one of the first companies to announce its products through radio and TV in soap operas (telenovelas in Mexico). The name soap opera was inspired by Ivory soap, as it was one of the first products to be mentioned during TV programs.
During the last 20 years, P&G Mexico has opened 4 plants in the country (Milenio, Mariscala, Alce Blanco and Tepeji) and one distribution Center (San Martín Center), and it continues operations in acquired plants in Naucalpan and Vallejo.
View our Job Opportunities!Stay Informed for job alerts & news!
LEADING BRANDS
From Day 1, you'll help fulfill our purpose of improving lives in 180 countries through leading, billion-dollar brands. We always begin with the consumer in mind, and then we see how our brands can go beyond and help make life better for everyone, everywhere.
MAKING AN IMPACT
P&G is driven to make life better—not just within the company, but out in the wider world. From Day 1, we've been committed to doing the best by each other—our employees, our consumers, and all people of the world. And you will be, too.
DID YOU KNOW?

P&G in México (Metropolitan area)
General Offices - Paseo Interlomas

Retorno 7, No. 1, piso 1, Col. Conjunto urbano Green House, Huixquilucan, EDOMEX C.P. 52779

Vallejo site

Poniente 146, # 850 Col. Industrial Vallejo, Delegación Azcapotzalco, CDMX.

Naucalpan site

Calle Atlacomulco S/N San Francisco Cuautlalpan 53560 Naucalpan, EDOMEX.

Alce Blanco site

Calle Cuatro # 4 Industrial Alce Blanco Naucalpan de Juárez, EDOMEX.

Distribution Center - San Martin Obispo

Av Tejocotes, s/n Parque Industrial San Martín Obispo Naucalpan, EDOMEX.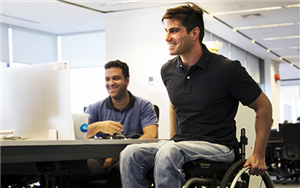 People With Disabilities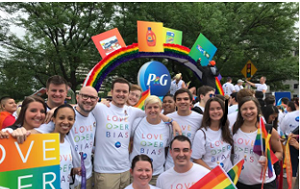 #WeSeeEqual