P&G Philippines
P&G's first international presence in the Far East
P&G started operations in the Philippines over 80 years ago, and P&G Philippines is now the third oldest P&G subsidiary globally. It all started in 1908, when two American ex-troopers set up a partnership under the name Manila Refining Company, which manufactured candle and soap products. In 1913, the firm incorporated and changed its name to Philippine Manufacturing Company (PMC). In 1935, P&G expanded its international presence with the acquisition of PMC, making P&G Philippines the Company's first operations in the Far East, and the second oldest P&G subsidiary in the world, outside of North America. Since then, P&G has been one of the leading consumer goods manufacturers in the market, with innovative brands such as Tide, Rejoice, and Downy.
Today
We have a very strong portfolio of brands in 10 categories
The Regional Operating Headquarters (ROHQ) services one-third of P&G companies worldwide, and continuously invests in Filipino talents to actively develop and promote future leaders
We continuously invest in and commit to improving and upgrading our consumer products through our manufacturing plant facilities
CAREER AREAS IN THE PHILIPPINES:
SEARCH OPPORTUNITIES FOR:
STUDENT RECENT GRAD EXPERIENCED PROFESSIONAL PLANT TECHNICIANS
LEADING BRANDS
From Day 1, you'll help fulfill our purpose of improving lives in 180 countries through leading, billion-dollar brands. We always begin with the consumer in mind, and then we see how our brands can go beyond and help make life better for everyone, everywhere.

MAKING AN IMPACT
P&G is driven to make life better—not just within the company, but out in the wider world. From Day 1, we've been committed to doing the best by each other—our employees, our consumers, and all people of the world. And you will be, too.
P&G Philippines Location Map
Philippines General Office

5th Avenue, Crescent Park West, Bonifacio Global City, Taguig 1634 Philippines 1226

Philippines Cabuyao Plant

Light Industry Science Park, 10 Main Ave, Cabuyao, 4025 Laguna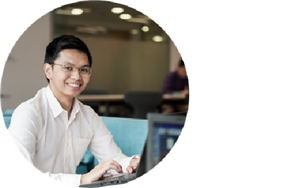 Receive emails about P&G, upcoming events along with job alerts