Make a Meaningful Impact from Day 1
P&G is one of the largest and fastest-growing consumer goods companies in the United States, serving over 5 billion consumers worldwide. We span the length and breadth of the U.S., from Issaquah, WA, across to Auburn, ME and down to Miami, FL.
OPPORTUNITIES LEADING BRANDS MAKING AN IMPACT
Our United States Locations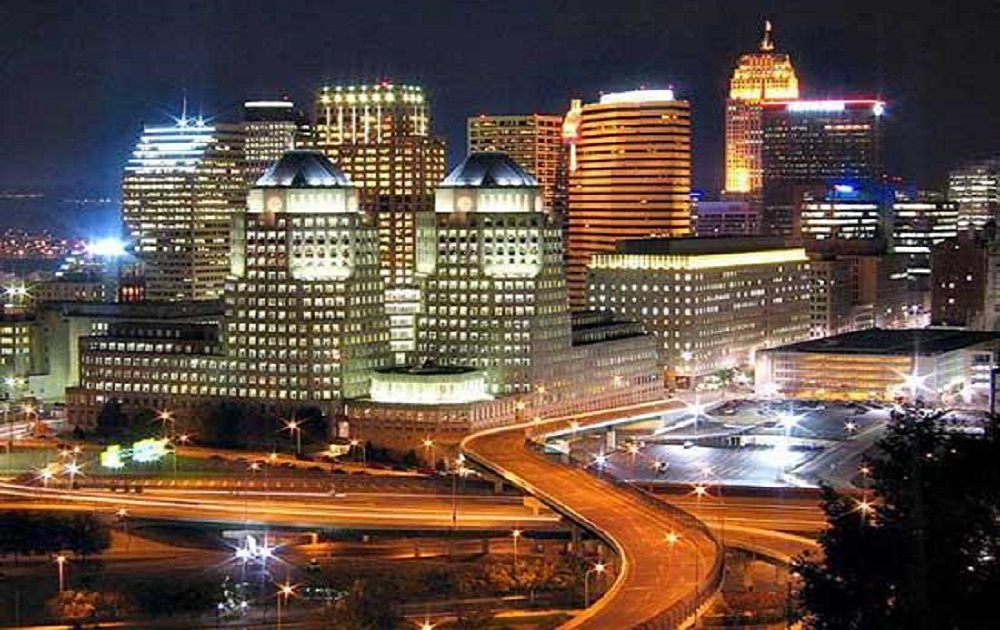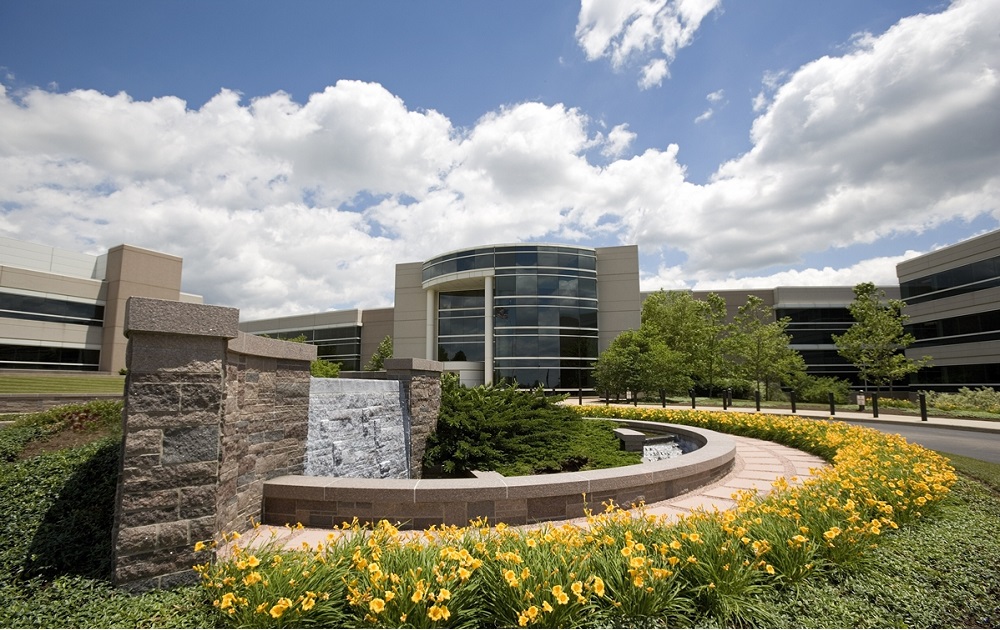 Our business and technical centers for eight of our 9 categories are headquartered in Cincinnati, Ohio. This city has been home to our global, corporate headquarters Above left since 1837 as well as Mason Business Center Above right which is home to our Health Care & Beauty business units.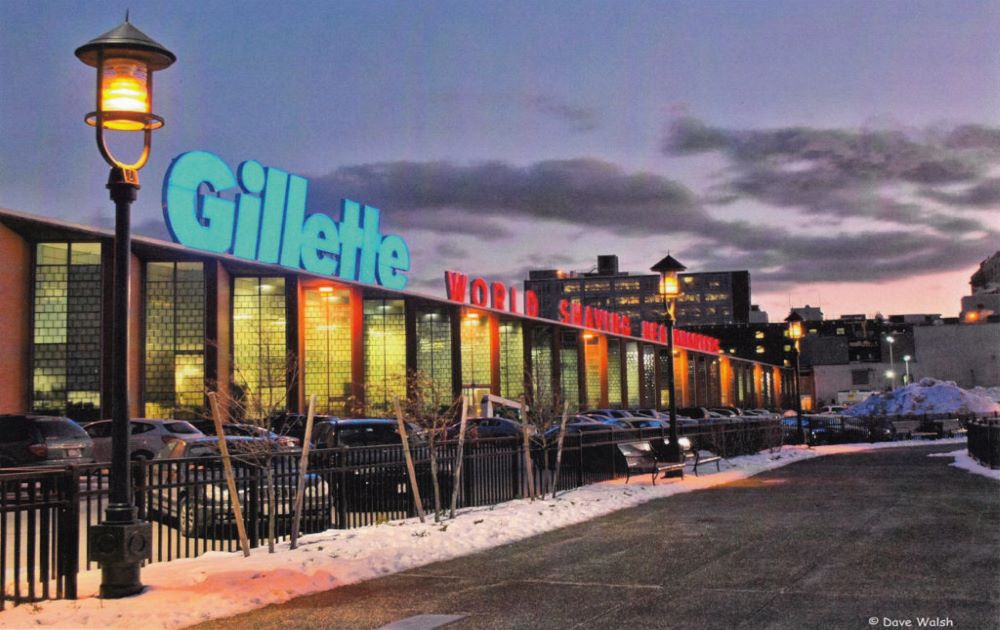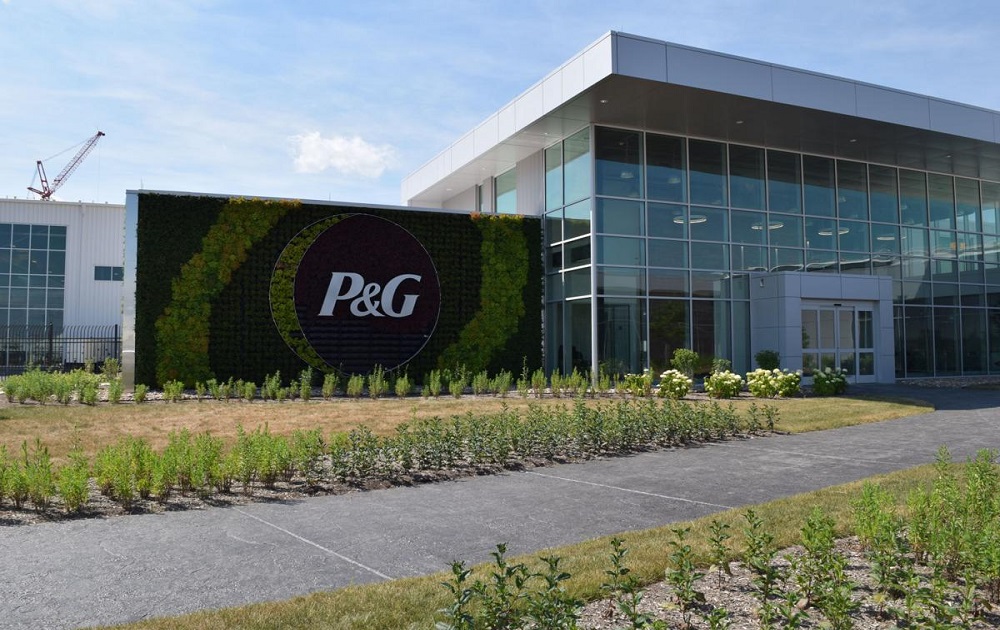 Shave Care Above left is headquartered in the heart of downtown Boston, MA. We have 25 manufacturing plants including our world class newly built Tabler Station plant Above right and 14 customer business centers located across the U.S.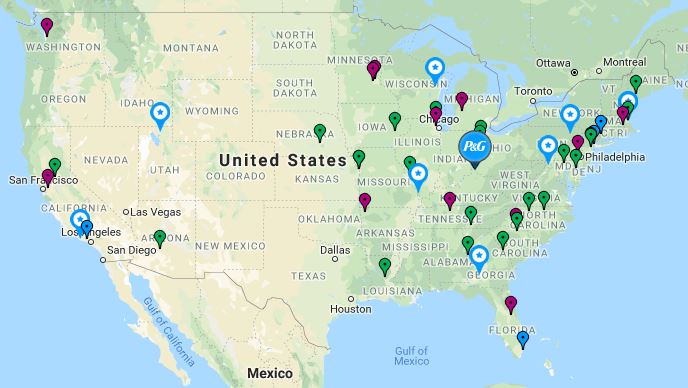 HIGHLIGHTED ONSITE FACILITIES:
• P&G Global Headquarters; Cincinnati, Ohio
Comprising two towers and another building connected via private skywalk located in downtown Cincinnati, P&G's global headquarters has a wide array of amenities lining for the employees. A gym, a cafeteria, cafe, comfortable meeting areas, and even its own P&G history museum make up the bulk of P&G's offerings beyond its work spaces.

• US Plant Locations - Blue Star Locations on Map Above
The Plant locations around the United States are where P&G products come to life. P&G engineers and plant technicians work together to design and utilize the latest technology to allow our manufacturing plants to produce the highest quality products at optimum production rates.
• Customer Business Centers - Purple Points on Map Above
The Customer Business Centers (sales offices) are located around the United States to help our Customer Business Development (sales) employees form strategic relationships between P&G and our customers (i.e. Walmart, Target, Costco, Kroger, Dollar General, Walgreens, etc).
• Business & Technical Centers - Green Points on Map Above
Employees at these sites across all business and technical functions work together on the innovation and execution of product initiatives.
OUR OPPORTUNITIES
From Brand Managers to Engineers to Scientists and more, it takes a lot of very different people to bring our products to life—95,000, in fact! Every career area matters, every team makes an impact, and every single person does something that matters, from Day 1 and every day.
CAREER AREAS
SEARCH OPPORTUNITIES FOR:
STUDENT RECENT GRAD EXPERIENCED PROFESSIONAL
OUR LEADING BRANDS
From Day 1, you'll help fulfill our purpose of improving lives in 180 countries through leading, billion-dollar brands. We always begin with the consumer in mind, and then we see how our brands can go beyond and help make life better for everyone, everywhere.

OUR EFFORTS TO MAKE AN IMPACT
P&G is driven to make life better—not just within the company, but out in the wider world. From Day 1, we've been committed to doing the best by each other—our employees, our consumers, and all people of the world. And you will be, too.