P&G Product Supply focuses on synchronizing our E2E supply chain. It comprises six disciplines that cover the entire supply chain under an end-to-end integrated approach: P&G Engineering, P&G Manufacturing, P&G Purchasing, P&G Quality Assurance, Innovation Diamond Management, and P&G Supply Chain & Logistics. Together, they make sure our 300 branded products are made to our very high standards and get them into our customers' and consumers' hands exactly when they want them. It's a big job to build and transport our products around the world. We achieve this great feat by deploying the best technology across our global sites, which keeps us at the cutting edge of what's possible in our industry—so your work with us has the potential to have a global impact.

Whatever role you take on with us, you'll work alongside industry experts to help us make and move our products, contributing to the growth, success, and future of P&G all over the world. All from Day 1. P&G Product Supply provides all opportunities for a rewarding and inspiring career.
P&G Product Supply Disciplines
Engineering

Our teams of engineers are focused on innovation: advanced robotics, control systems, mobile vehicles, and automated warehousing. They drive innovation and make the visionary link between what is needed and what is possible. Here, you'll be responsible for the build, maintenance, design, selection, and installation of our multimillion-dollar machines, plants, and/or work processes.

Manufacturing

P&G Manufacturing combines traditional warehousing with pioneering technologies to make products for brands such as Charmin, Gillette, Head & Shoulders, and Tide. This discipline plays a pivotal role in achieving P&G's aspiration to serve the world's consumers better than our best competitors in every category in every country where we compete, and is automating and digitizing our equipment and improving processes to eliminate losses along the supply chain. A career here with us provides you with the opportunity to develop technical mastery by solving business-critical problems and to gain a unique experience in leading a large organization from the front lines.

Purchasing

Teams here are critical to creating competitive advantage and maximizing value by matching the company's needs with external business partners that offer high-quality and innovative solutions, services, and materials at competitive prices. Purchasing manages every dollar spent by the company in a governed and secure manner, and brings external perspectives from the outside-in to deliver value, innovation, and superior product execution.

Quality Assurance (QA)

The primary role of our QA professionals is to assure P&G's Quality Promise of "Quality our Consumers, Customers, Regulators, and Employees Trust—Everywhere, Every time". This is fully embraced across the entire supply chain by ensuring that our products meet high-quality safety and regulatory standards—this is how we deliver products with superior performance.

Supply Chain & Logistics

This discipline is responsible for planning the demand and supply for the market and working to create the physical design of our supply networks across the world. Here, our teams integrate end-to-end strategies to achieve synchronized supply chains that deliver superior consumer product availability.

Initiative Diamond Management (IDM)

IDM professionals work across commercial, market, and technical functions, balancing mastery, rigor, and agility to deliver end-to-end innovation. This is an area that provides P&G with the opportunity to be an innovation management leader and drive outstanding business growth.
You can find more about these career areas on their dedicated pages. Continue reading for details on working in P&G Engineering and P&G Manufacturing.

Driving Innovation
Our expertise in this makes us a leader in product supply. We achieve this great feat by constantly deploying the best technology on a global scale, which means what you do has the potential to impact our approach to manufacturing at every site all over the world. From Day 1, your work will help us revolutionize the supply chain—and keep us at the cutting edge of what's possible in our industry.
P&G Engineering

Engineering is a global, diverse technical community that drives innovation by making the visionary link between what is needed and what is possible. Here, you'll use your deep technical knowledge and leading-edge tools to improve the capability of systems to reduce costs and increase productivity.

Responsibilities within engineering include:

Leading the startup of production factories
Building custom machinery
Maintaining sophisticated equipment
Sourcing new technology to meet specific technological requirements
Packaging prototyping
P&G Manufacturing
Making awarded-winning, innovative products takes more than conventional tools and technology. Typical production lines are an important part of our work here, but our world also includes state-of-the-art robotics, automation, zero-touch systems, and even "zero waste to landfill" capabilities.
Responsibilities within manufacturing include:
Manning production lines
Making innovative products and product parts, such as our world-leading razor blades
Using tools like robots and sensors
Cross-functional working to meet supply and demand
Operating within highly technical and innovative manufacturing processes
Delivering Manufacturing of the Future

Through innovative, integrated, and flexible solutions, our employees are able work at the cutting edge of their roles to delivering greater results—which leads to greater job satisfaction.
Engineering and manufacturing roles in the P&G Product Supply team are available to applicants of all levels, from undergraduate to experienced professional. There are many roles that fall within engineering and manufacturing, including plant technicians, who are the hands-on team making our products in factories all over the world.
Engineering Roles
Engineering within P&G Product Supply involves working cross-functionally with package development, manufacturing, finance, and planning teams—to name a few. This is a world of robotics, control systems, mobile vehicles, and automated warehouses.
Power Controls & Information Systems

Lead the charge in bringing our "Factory of the Future" vision to life
Help build the digital landscape for all production equipment
Help drive Industry 4.0 emerging technologies, digital manufacturing, and future automation trends
Deliver best-in-class quality inspection systems to enable superior innovation and products

Packing

Develop technical mastery in P&G packaging technologies
Leverage P&G packing labs for scale-up testing on new packaging and equipment/technology improvements

Process

Develop technical mastery in P&G packaging technologies
Leverage P&G packing labs for scale-up testing on making new processes/formulations and equipment/technology improvements

Materials, Packaging, and Design (MPD)

Transform packaging supply chains to enable MPD packaging to deliver on its core areas of ownership
Own the Total Delivered Cost (net savings) ideation, and specific supply chain delivery
Own the packaging supplier technical relationship
Contribute to business continuity planning and quality audit readiness

Data Analysis

Drive end-to-end data and analytical solutions that support the development, learning, and operational insights for our critical engineering-led initiatives in equipment, process, packaging, customization, and supply chain
Engage teams to understand project needs and requirements
Provide technical expertise with data and analytical tools
Explore emerging capabilities, AI, and machine learning to support information and work flows between data scientists, functional specialists, and key users

Converting Assembly

Develop innovative web-processing and equipment solutions to improve the design of consumer products
Use 3D digital modelling, throughput simulation tools, and mechatronics to invent custom production systems
Lead economic evaluations and consultations with manufacturing, R&D, and other contributing groups

Robotics

Test and develop new technology and software applications, such as robotics, control systems, and mobile vehicles alongside our engineering innovation team
Combine soft social skills with analytical skills to convey research findings that will drive actions with key business partners

Materials & Plastics

Lead process and design validation and rollout of new products
Lead changes to existing products
Manage supply and production issues
Execute risk mitigation strategies
Lead materials validation, and initiate cost savings efforts
As well as being a large part of product supply, engineering roles are also central to our R&D and IT efforts. So, if you don't see what you're looking for here, there could be an opportunity for you within one of those teams.
Manufacturing Roles
P&G Manufacturing is all about safety, quality, and productivity. It's where our products are packaged and palleted, ready to be shipped. But this is far beyond traditional warehousing. This is the future of manufacturing—with roles to match.
Production Packing

Three priorities: safety, quality, and productivity
Monitor performance and identify key projects that help us achieve packing line targets
Work on the installation and startup of new equipment, as well as systemizing tools for maintenance production management

Production Making

Produce products based on R&D recipes
Identify opportunities for improvement and loss-mitigation across the various production stages
Create learning programs for operators and team leaders to help others develop their skills
Identify opportunities to simplify and standardize work processes

Physical Distribution

Use advanced technologies to create flexible, customized solutions for retail customers, maximizing both their order satisfaction and profitability

Quality

Ensure the quality of all our products are in line with customer expectations and in accordance with local laws and P&G guidelines
Validate all formulas and equipment prior to production
Study "non-standards" to improve our process and training of the entire plant to quality principles

Health, Safety & Environment

Handle all site environmental issues, including waste, water management, and energy consumption
Manage the safe and legal destruction of defective products
Looking for other roles in product supply? Take a look at purchasing, quality assurance, and supply chain & logistics opportunities with us.
"I MADE TECHNICAL IMPROVEMENTS TO INNOVATE MACHINERY" Florian, Process Engineer

I work on two lines for our highest-selling, most technically advanced Braun shavers. The technology I work with is fascinating and includes ultrasonic welding machines, 3D imaging, and robots that are able to accurately complete delicate, high-precision movements on the assembly line.

Read Florian's Story >

"I ELIMINATED A LOSS WORTH €60M IN MATERIALS" Theresa, Process Engineer

My role is to continually optimize my machine, which includes several different technologies: a robotic arm, a welding station, and different vision systems. The overall aim of my role is to reduce losses through technical improvements, and, in my first month, I was part of a €60,000 loss elimination project.

Read Theresa's Story >

"I OWN THE ETCHING DEPARTMENT IN THE WHOLE COMPANY" Joshua, Etching Dept. Operations Manager

My current assignment is to manage the start-up of a brand new etching department, which uses chemistry at a molecular level to create blades by applying a chemical formula to sheet metal at extremely high pressure. Braun is experiencing strong growth at the moment, so this project has to be a success to meet demand and volume increases.

Read Joshua's Story >
110

manufacturing plants worldwide

10K+

customer orders throughout solutions daily

220+

distribution centers
FAQ
P&G Product Supply is where raw materials are made into finished products, are packaged, are checked for quality, and are finally shipped to customers all over the world.
P&G Product Supply is made up of six areas: P&G Engineering, P&G Manufacturing, P&G Purchasing, P&G Quality Assurance, P&G Supply Chain & Logistics, and Innovation Diamond Management. Each area is made up of a number of roles. Within engineering, roles cover process, packaging, robotics, and more. Manufacturing positions involve production packaging, quality, process, and physical distribution, among other areas of focus. You can search our jobs for a comprehensive list of current manufacturing jobs and engineering jobs at P&G.
Engineering is the only area where roles may require a specific major. For example, electrical engineering would require a certain degree of knowledge to help you get started in your position. That said, we will also provide you with all the training you need for your position, so we are more interested in your passion and aptitude for learning than your academic background. Manufacturing roles do not require any specific qualifications, but always check the eligibility criteria when applying for a student program, internship, or job.
P&G Product Supply teams work at the forefront of modern manufacturing. When you think of a P&G factory, you might imagine production lines, traditional warehousing, and forklift trucks. This is true, but you should also picture a world of automation, robots, sensors, lasers, advanced technology, innovative tools, and custom-built machinery. It's also an environment of teamwork, creative problem-solving, and continuous learning and development.
Which products, brands, and categories you will work on depends on which plant you work at. This is because not all markets have the same products. For example, we sell Tide in the United States but not in the UK, so none of our UK manufacturing sites produce Tide products. Also, some of our plants are dedicated to a particular category, such as paper products (toilet tissue, kitchen roll, and diapers), and some are purpose-built to produce a single product, like our most advanced Braun razor.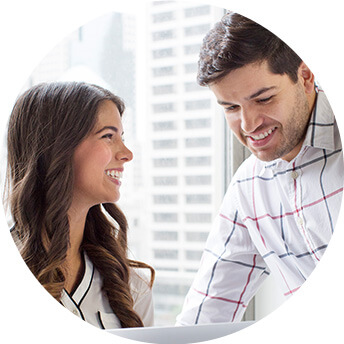 STAY INFORMED
Join our Talent Community to receive via email information about P&G, upcoming events, and job alerts.
SIGN UP FOR: