P&G Supply Chain & Logistics is part of the company's larger supply chain team P&G Product Supply, along with P&G Quality Assurance and P&G Purchases.
At P&G, we are uniquely positioned to handle supply chains from end to end, starting with our raw materials through to the touch point of our brands with our customers and consumers. We consider our supply network operations as the engine that accelerates value creation. Here, our teams work to ensure our leading products reach stores in the right quantities, at the right time, and with perfect quality. Whether you are working on a new product launch or driving efficiency in a complex supply chain, you will face a new challenge every day that you'll rise to each and every time, from Day 1.
To succeed, you'll need excellent relationship management and problem-solving skills, an entrepreneurial attitude, and operational discipline. With these competencies, our leadership development programs, and your own ambition, you will become a successful P&G leader and supply chain master.
OPPORTUNITIESWORKING IN SUPPLY CHAIN & LOGISTICSROLESTESTIMONIALSFAQS
Aston, Supply Chain Department Manager | "My first day at P&G, I had to manage a night shift at a distribution center, and oversee nearly 400,000 products coming in and out."
OPPORTUNITIES
P&G Supply Chain & Logistics offers opportunities for all levels of experience, from students still exploring their career options to experienced professionals with a wealth of experience to share. However you begin your journey with us, from Day 1, you'll gain experiences, knowledge, skills, and exposure that will help you become an expert in your field.
UNDERGRADUATES
There are two ways students can get to know P&G Supply Chain & Logistics, beginning with our student programs, which include seminars, workshops, camps, apprenticeships, and more. Through these you'll meet with senior P&G Supply Network Operations leaders, get a glimpse into the types of roles on offer in this business area, and showcase your skills. Our student programs can also help you decide if an internship or future full-time role could be right for you.
Your second option is an internship, which will immerse you in the world of supply chain and logistics at one of the largest global consumer goods company in the world. What you'll see, do, and learn will vary depending on your location.
View Supply Chain & Logistics Internships >
RECENT GRADUATES
If you have recently graduated, you are eligible for special internship programs. If you're ready to join the world of work, you can begin your career with us in one of our diverse, entry-level supply chain or logistics positions, where you'll play a key leadership role in creating and building value for the company, our customers, and suppliers by driving sales and reducing costs, while improving service. Whatever you do with us, it will be critical to the success of P&G.
View Supply Chain & Logistics Entry-Level Opportunities >
EXPERIENCED HIRES
We're always interested in recruiting extraordinary people with different career backgrounds who can hit the ground running, introduce us to new ways of working, and make us stronger from Day 1.
View Supply Chain & Logistics Experienced Opportunities >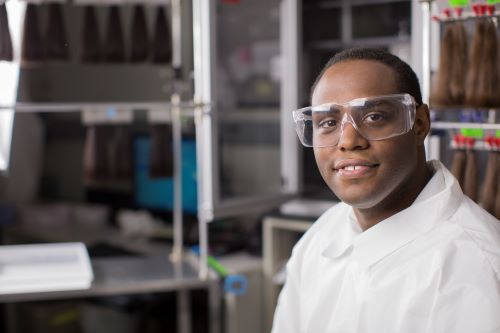 WORKING IN P&G SUPPLY CHAIN & LOGISTICS
P&G Supply Chain & Logistics is a global business area. Here, we continually innovate best practices and technology, plan the demand and supply for markets, work with big data, design innovative algorithms, and create the physical design of our supply networks across the world.
There are five areas to choose from within P&G Supply Chain & Logistics where employees have a diverse range of responsibilities:
Supply Planning
Focuses on short and long term supply replenishment planning, leveraging end-to-end loss elimination and break-through supply chain analytics to enable synchronized supply chains that maximize return.
Business Connect
Focuses on innovating and governing the most innovative business planning processes in the industry.
End-to-End Initiative Delivery
Focuses on delivering new initiatives and product innovations through our supply chains.
Physical Distribution & Warehousing
Focuses on the transportation, warehousing and customization of our P&G products, driving efficiency and savings in one of the most dynamic parts of the supply chain.
Customer Collaboration
Focuses on enable P&G to be the #1 Supply Chain Partner to our Customers & a disproportionate source of Joint Value Creation for our Company through direct collaboration with our business partners.
ROLES
At P&G Supply Chain & Logistics, we undertake a range of projects and activities to ensure P&G products reach our customers when and where they are needed. It's a world of transportation, customer service, planning, and warehousing where every team and employee plays an important role in our success.
Technician
Handles daily repetitive/transactional work "within" the processes
Understands work processes and utilizes best practices
Carries out basic system execution and data maintenance
Analyst
Increases productivity, capacity, and value creation through data utilization
Acts as leader, problem solver, analyzer working "on" the processes
Explores improvement opportunities to eliminate losses and simplify processes
Collaborates with internal/external customers to resolve issues and drive supply network improvements
Enables Joint Value Creation (JVC) and NOS growth with customers
Leads data issue resolution and communication
Focuses on acquiring data analysis and tools for application to create Joint Value Creation (JVC) and/or demand/supply plans
Assists planner or leader with critical tasks such as time and quality management
Owns the project schedule creation and tracking and status reporting
Performs key testing scenarios and tracks overall testing phase result
Planner
Develops and confirms plans meet business requirements for the next 18 months
Applies operating strategy to parameter management
Maintains data used, and gathers, documents, and aligns key assumptions
Communicates requirements for process/technology improvements
Manages day-to-day activities of process, including leading resolution of conflicts and adjustment of plans
Develops action plan with results targets
Process Engineer
Leads business result improvement efforts via work process improvement including the analysis, definition, design, implementation, and sustainment of improvement
Drives continuous improvement of an existing process via WPI and FI processes
Key User
Acts as first level of support/coaching for work system for end users
Leads and deploys technical and process changes, system upgrades, and improvements
Participates in occasional development and user acceptance testing on new technology and processes
Shares best practices with end users
Communicates, coordinates, and validates issues and improvements
Owns security processes for technology to maintain proper registration
Supports the qualification process as needed for keystroke and work process integration
Process Leader
Owns the governance, mastery, and innovation
Owns the definition of global standards and ensure their "fitness for use" for adoption
Owns benchmarking of best practices externally and internally and adjusts standards as needed
Ensures technology and work processes deliver desired business results
Owns calibration for the standards of excellence
Manages business experts as required for direction and prioritization
Is responsible for critical interventions on key business issues
Is responsible for working and addressing critical integration points
Operation Leader
Provides clear direction relative to maintaining control of the system
Owns and ensures the capability of the right resources, technology, skills, and financial support exists and is known
Leads change management decisions and interventions
Ensures system is evaluated for losses through value stream analysis
Ensures status of system versus operating strategy is known and communicated, and action plans are in place for any gaps
Actively partners with other functions and process owners
Develops action plan to deliver business targets
Project Leader
Ensures project objectives and success criteria have been established and are aligned by sponsors
Ensures robust plans are created to deliver the project success criteria
Ensures a communication plan exists and is active
Organizes and leads the project team for successful delivery of the project
Ensures key systems are in place and functioning effectively
Business Process Expert
Leads the development of regional material operating strategies
Inputs into the definition and development of global standards and their "fitness for use" for adoption
Leads and supports Key User Network
Develops and provides training
Provides high-level implementation support to include coaching Business Unit resources
Provides high-level work process support
Owns the development of technology and business process improvements
Ensures work system is executed correctly for adoption and governance
TESTIMONIALS
"JUST TWO YEARS IN AND I'M TRUSTED TO MANGE BUDGETS, PROJECTS, AND PEOPLE"
So far in my career here, I've taken ownership of annual budgets, managed a million-dollar facility project, and overseen a team of more than 60 people. I've learned so much about project management, supply chain, and people management. I can say that at P&G, I'm encouraged to learn new things every day and my career has grown significantly.
WEJDAN, OUTBOUND MANAGER
"MY INTERN EXPERIENCE MEANT I COULD LEAD AS A NEW HIRE"
My internship here was a six-month period of hands-on work and learning in P&G Manufacturing. The level of autonomy I was given was impressive, and I had real, business-critical tasks to complete. I gained the skills and understanding needed to be offered a permanent role at P&G. New methods needed to be implemented and I was experienced enough to train my team on the topic, which in turn, grew my leadership skills.
EREN, PROCESS ENGINEER
"IN MY FIRST YEARS, THE LEARNING HAS TRULY NEVER STOPPED"
I joined P&G as a process engineer in one of P&G's CSR programs. Two years later, I moved on to my second assignment as a Supply Network Operations Leader, which was a steep learning curve with lots of new skills to be gained. As this role expanded, I acquired knowledge and experience in Industry 4.0 and manufacturing of the future. Now, in my current role, I enjoy new challenges and experiences every day.
WIRA, PERFUME OPERATIONS LEADER
"I'VE ALWAYS FELT THE SIGNIFICANCE OF MY ROLE AND THE IMPACT IT HAS"
As a fresh graduate from university, my aim was to go directly into a job where I could have real responsibility versus the typical rotational placement. P&G offered me that in the form of the role of Air Care Business Planner. It was clear from Day 1 that I would have a big impact on both the business and the lives of consumers worldwide.
CALINE, PRODUCT SUPPLY
FAQs
What is supply network operations and how does it relate to supply chain management and logistics?
Supply network operations (SNO) is a term used internally at P&G instead of the term supply chain & logistics. It is an umbrella term that covers transportation, customer service, planning, warehousing, and other aspects of our business area.
What jobs are there within P&G Supply Chain & Logistics?
It takes a diverse range of roles to operate a successful, global supply chain. Jobs vary from market to market but include supply chain managers, analysts, planning specialists, logistics managers, and more, including roles unique to specific locations, such as supply networks specialists, which you'll find in the US.
What does a P&G Supply Chain Manager do?
Supply chain managers at P&G are responsible for forecasting customer demand, executing production plans, ensuring information is shared and accessible throughout the entire supply chain, managing the physical flow of products, and so much more.
What skills do you need to work in supply chain management?
Students and entry level applicants will be taught everything they need to know to succeed and have access to leadership development opportunities. What we look for are people who demonstrate the ability or potential to collaborate, communicate effectively, influence, negotiate, analyze, and strategize. Experienced professionals applying for senior positions will have demonstrated strong leadership within a business, supply chain, engineering or similar degree, and at least three years sourcing and/or supply experience.