Veterans & Reservists Affinity Network
Our mission:
Enable P&G to be employer of choice for Veterans/Reservists by unleashing veterans for maximum impact and strengthening local communities.
Hire a Veteran, Grow a Veteran, Unleash a Veteran!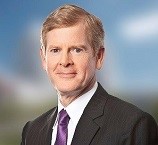 David S. Taylor - Chairman of the Board, President, and CEO;
"P&G is a major employer of US Armed Services veterans. We're proud of this connection. Our company has a long history of employing veterans across our entire business and operations. We find that veterans bring leadership, discipline, perseverance, and teamwork skills that can enhance our work systems and culture, creating competitive advantages that can lead to better business results."
Our Objectives:
Recruit the Best Veterans in Management and Technician Roles
Support P&G Veterans and Active Guard/Reserve Employees
Connect P&G Veterans via Networking and Community Involvement
Unleash and Grow Veterans with Mentoring and Fast Start Programs
Lead in the Community via Veteran-Owned Small Business and Local Veteran Initiatives
My Day 1 Profiles:
"I can continue my mission to make lives better here"
"I'm lucky to have found the camaraderie and support I cherish in a civilian role"

RecruitMilitary Recognizes P&G as a 2017 Most Valuable Employers (MVE) for Military® Finalist
RecruitMilitary, the national leader in helping employers connect with high-quality veteran talent, announced that P&G is a finalist for the 2017 Most Valuable Employers (MVE) for Military. The MVE recognition serves to help military-experienced job seekers identify the top employers to target for civilian careers. MVEs are selected annually based on recruiting, training, and retention plans that best serve military service members and veterans. The award marks its ninth edition in 2017.