Here at P&G in the UK, we run career academies in Sales, Brand, Finance and Manufacturing & Logistics. These are an excellent opportunity to get a glimpse into what it is like to work for one of the world's most admired companies and showcase what you could bring to the table. Ready for the challenge?
​
Please note that all Graduate roles will be opening soon.
Please click HERE to stay informed.
A career academy forms part of the overall recruitment and selection process and offers the opportunity for mutual trial so you can see if we would be a great fit for you and vice versa. But forget what you have experienced of assessment centres in the past – this is something truly different.
​
It's an all-expenses paid two/three day event held at one of our sites. You will have the opportunity to work on genuine business and technical problems, working in teams to find solutions and showcase your natural talent and flare. You will be working on some of our biggest brands just as our employees do everyday. Built in to the days are mini trainings to help build your expertise whilst you are with us. We will be assessing how you problem-solve, lead and think innovatively in the context of P&G work.
​
But its not all hard work! You will be given the opportunity to spend time with senior management at dinner, socialise and network with our recent graduates and get to know your fellow attendees in informal and fun settings. At previous events we have done pizza making, escape rooms and networking dinners.
​
If you are successful at the event, you will be offered a full time internship or role with Procter & Gamble.
HOW TO APPLY :
Here is an overview of how a career academy fits into our overall recruitment process:

Click Here for more application information.

After you submit your application you will be directed to take one of our online assessments. We use online assessments to measure skills and abilities that generally do not emerge from interviews. At this stage you will also have your CV screened to ensure you are a great fit for the role and your previous experiences align with what we are looking for.
Click Here for more assessment information.

You will have two interviews prior to the event. Usually this takes the form of one virtual interview followed by a face to face interview at one of our P&G sites. We use a combination of behavioural-based and situational interviews to get to know you-the real you.
Click Here for more interview information.

If successful at the first two round of interviews you will be invited to attend a Careers Academy. On the last day of the career academy you will have the opportunity to present your ideas to senior leadership. You will also have a final interview, this interview will be very similar to the format of the interviews you had prior to the event.

Successful attendees at the academy will be offered full time roles with P&G or in some circumstances an internship. You will have proven you have a lot to offer. We look forward to welcoming you to P&G, where you will work and grow alongside highly talented people, face new and exciting challenges, make a difference, and help P&G win in the marketplace
We offer Career Academies in Sales, Brand, Finance and Manufacturing & Logistics at various times of the year. Links to our open vacancies will be posted soon :
Sales Careers Academy Brand Careers Academy
Finance Careers Academy Supply Chain Careers Academy
Manufacturing Careers Academy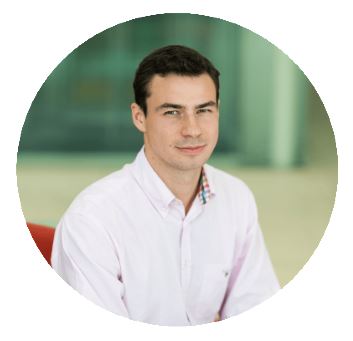 The Commercial Career Academy was a great experience as I spent 3 days immersed in the world of FMCG which gave me an opportunity to see what it's really like to work at P&G and I could be sure that I'd get on well when joining. I attended the CCA in my final year and started in March 2018. It was great I could defer my start as I went travelling after finishing Uni with the security of knowing I had a job to come back to."
Christian, Commercial Careers Academy Attendee 2016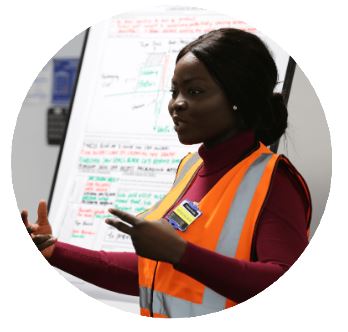 "The Manufacturing & Logistics Career Academy gave a true reflection of what it means to work at P&G. It gives a sense of ownership whilst providing a great avenue to network and demonstrate your unique qualities and impact on the business. I attended the MLCA in December 2017 and after my final year started a full time job in September 2018. It was indeed a life changing experience."
Debbie, Manufacturing & Logistics Career Academy Attendee 2017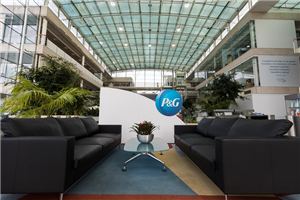 P&G UK