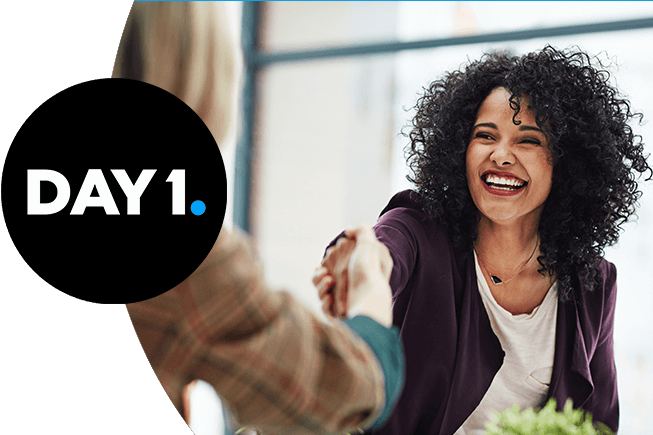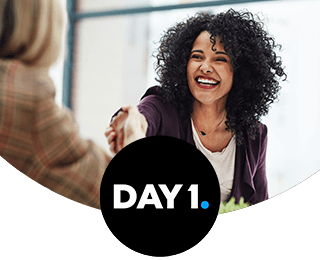 Our Hiring Process
MAKE AN IMPACT AT EVERY STEP
We look for the best talent to join us at P&G, so our hiring process is thorough and purposeful. It ensures that we recruit the right people, and that you have a complete understanding of who we are, what we do, and what we expect from you. Our process is designed to ensure that we are the right culture fit for you and your desired career.
To ensure that everybody who is interested in joining our team has equal opportunity and ability to start that journey, we have made sure our hiring process is flexible and accessible. From the application to interviews, our team will adapt to your needs and what works best to help you show us your best. To learn more about the P&G Disability Accommodation process, click here.
Step 1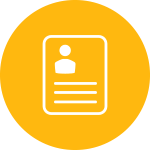 application
A P&G application is the first step in the hiring process for internships, graduates looking for a full-time position, and experienced hires. This is your opportunity to tell us all about yourself.
Be sure to make a note of any deadlines, which vary depending on the role, location, and other factors. Most positions and programs have rolling deadlines, but it's best to apply as soon as possible to avoid missing out. If you do miss the deadline, don't worry—there are always opportunities coming up at P&G, so sign up for Job Alerts to make sure you're one of the first candidates to hear about them.
If you are already a registered candidate, please log in using previously created login information. Forgot your login information? Don't worry—simply click on the link under the login fields to recover your account.
What will you need to do when you hit apply?
EDUCATION

Add your education information. You will be asked to select your school, major, and education level from a list.

Resume - Required

Attachments cannot exceed 5MB. Max number of attachments is 2.

Accepted formats: Word (.doc, .docx), Text (.txt), Portable Document Format (.pdf).

Questionnaire

Questions that ask about specific skills required for the role.
Step 2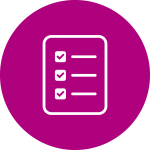 ASSESSMENT
After you submit your application, you may be directed to take one or more of our online assessments.
Our assessments are unique and help us determine if P&G is a good fit for you—and vice versa. The P&G online assessment measures skills and abilities that generally do not emerge from interviews. These assessments are critical, as they help determine your potential for success as a P&G employee.
We aim to let you know the results of your assessment, whether you have progressed to the next step of the hiring process, and what the next steps are within 30 days. We will do this via email. If you don't pass an assessment the first time around, you can try again after 12 months.
What are the types of P&G assessments?
You may be asked to take many different types of assessments depending on the role you apply for, requirements of the role, and other factors. Questions come in many forms, including rating scale, multiple-choice, fill-in-the-gap, multi-leveled rounds, memory tests, and more.
Visit our dedicated assessment page for more detailed information about each of our assessments.
Assessments are a mandatory part of the P&G application process so it's important that you complete any presented to you. Many of our assessments are challenging and will require substantial, sustained concentration. Please ensure you take them seriously as they directly impact your candidacy standing. If you feel you may have any disability that would not allow you to complete the assessments, then please visit our help site to contact us. If you see a completion message after clicking the assessment link, then there is no need to take the assessment.
Your assessment will help someone in need

When you complete your P&G assessment, we'll donate a liter of clean water through P&G's Children's Safe Drinking Water (CSDW) program. We do this for every single assessment, and the impact really adds up!

LEARN ABOUT THE CSDW Program
Step 3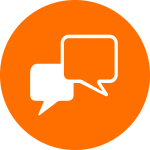 INTERVIEWS
The purpose of a P&G interview is to get to know you better and give you a chance to ask us questions. You can expect to have one-on-one or panel interviews, which may be conducted virtually (online or via a phone call) or in person depending on your country. Most interviews last around 45-60 minutes, but there are no strict time limits.
As well as being a chance for us to ask you questions, interviews are also your opportunity to find out about us. You should use the opportunity to gain more in-depth understanding of P&G's unique culture, values, and endless opportunities. We believe two-way communication starts from Day 1, so ask away.
Example P&G interview questions:
What would you do if you had
conflict with a team member?
Example P&G interview questions:
If you were given a difficult project,
how would you ensure its success?
Example P&G interview questions:
Give an example of a time when you
created something new.
Example P&G interview questions:
Tell me about a time when you
worked with others.
Our Approach to interviews
We use a combination of behavioral-based and situational interviews to get to know the real you. P&G interview questions cover what makes you tick and what have you achieved so far, and help us learn more about your skills, capabilities, experience level, and fit for the role. Based on the requirements of the role, you may also be asked some additional questions specific to the type of work you may be doing in your first role at P&G.
Additional steps or interviewing options may be required for different roles or functions. For example, candidates applying for a P&G Sales role that requires previous experience may be invited to an online virtual job interview which measures many factors, including work style, sales experience, problem-solving, and cognitive ability. Learn More >
Our approach is designed to help us understand how you relate to, compare with, and connect with P&G PEAK Performance Factors: the competencies that define how our people succeed in today's business environment.
PREPARE FOR YOUR VIRTUAL INTERVIEW

Virtual interviews are a convenient and safe way to get to know you—especially right now. They're also a new concept for a lot of people, so it's worth taking some extra time to prepare and our guide will help you do just that.

Read interview tips

More helpful information can be found at Interviewing at P&G.
Step 4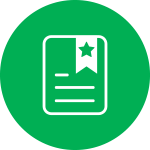 JOB OFFER
This is the final step of the hiring process and hopefully we'll be welcoming you to the team.
Just as with every step, P&G is thorough in its decision-making process. In some cases, you will receive a P&G job offer letter within a week, and in others it may take much longer. Many factors affect how long it takes for us to contact you, including the role you have applied for, the urgency to fill the position, volume of applicants, the location of the role, and others. So, if you haven't heard from us, rest assured we will be in touch, and that the length of time between your interview and us reaching out to you has no indication on whether we are going to offer you a position.

Every
P&Ger

Has Taken these steps

It's a rigorous process, but on the other side is the opportunity to do meaningful work on some of the world's leading brands. Read our employees' stories to get a taste of what you can expect from a career at P&G.

Explore P&G stories