Doing an internship at P&G is one of the key ways we recruit talent into P&G. Many of our senior leaders started as interns and it's the way we build our talent pipeline of the future. We offer internships over summer ranging from 6-12 weeks as well as 6 and 12 month placements.
Please note that applications for all Internships are now open.
Please click HERE to stay informed
Here are some reasons to do an internship with us:
Real Responsibility

: Here at P&G we take our internships seriously. We don't expect you to be making the tea or doing the photocopying you will be working on real projects with real impact from the start. You will feel the ownership of your project from the beginning, and you will be given specific projects and responsibilities, like a true P&Ger.
Competitively Paid: During an internship, as you are doing real work, we believe you deserve some real rewards. You will receive an industry competitive salary as well as lots of other employee benefits such as discounted products, subsidised canteen and paid holiday.
Exposure to Senior Leadership

: During your internship, you will have the chance to work with senior leadership, you may work with them on your projects and will have the chance to present to them at the end on what you have achieved.
Have Fun and Build a Network

: P&G hire over 100 interns every year which means there is always a great network to build. Intern College is an immersive training for you to get to know your peers and often events run throughout the internship such as dinners and nights out
Secure a full time position: Successful interns will be offered full-rime roles with P&G after graduation once a suitable role becomes available.
Application Process
STEP 1: Apply Online:
This is the first step in the process, and gives you an opportunity to tell us all about yourself. You will need to provide contact and education details and upload your resume.
STEP 2: Complete Online Assessment:
You will be required to take our assessments. P&G uses online assessments to measure skills and abilities that generally do not emerge from interviews.
STEP 3: Participate in 3 Comprehensive Interviews:
If you successfully pass our assessments, you will be asked to take interviews. We use a combination of behavioral-based and situational interviews to get to know you-the real you.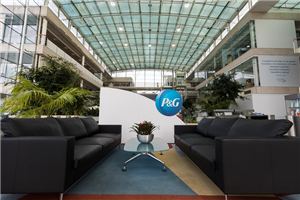 P&G UK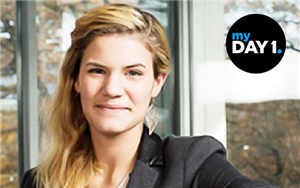 Stella's Day1