ASSOCIATE RESEARCHERS AT P&G
The Foundation of our Technical Rigor and Mastery
The Associate Researcher role is our entry level for individuals who are inspired by hands-on experimentation and basic science. This work is a vital part of the R&D process of developing foundational scientific understanding and evaluating new hypotheses to move a project forward. The data and observations coming from your work can influence future experimental approaches.
In this role, you will onboard to P&G systems and perform the basic and critical experimental work of day-to-day applied research. From Day 1, you'll be at the core of breakthrough innovations in creative work spaces where new ideas flourish. With world-class training, we will help you become a leader in your field.
On your first day, you should expect a formal orientation, an introduction to the company, and to be welcomed into your team. You will also start on your first assignment or projects, which will be carefully matched to your skill set so that you can take immediate ownership and make an impact through meaningful work.
And it's not just about what you'll do, but how you'll feel: welcomed, valued, purposeful, challenged, heard, and inspired.
ABOUT P&G
P&G was founded over 180 years ago as a simple soap and candle company. Today, we're the world's largest consumer goods company and home to iconic, trusted brands that make life a little bit easier in small but meaningful ways.
P&G is the largest consumer packaged goods company in the world. We have operations in about 80 countries, building 65 trusted brands that make life better for 5 billion consumers in more than 180 countries. This brings many advantages, including the opportunity for you to enjoy a diverse and rewarding lifelong career filled with new and exciting challenges.
APPLICATION PROCESS
ASSOCIATE RESEARCHER OPPORTUNITIES
ASSOCIATE RESEARCHER TECHNICIAN - FULL TIME POSITIONS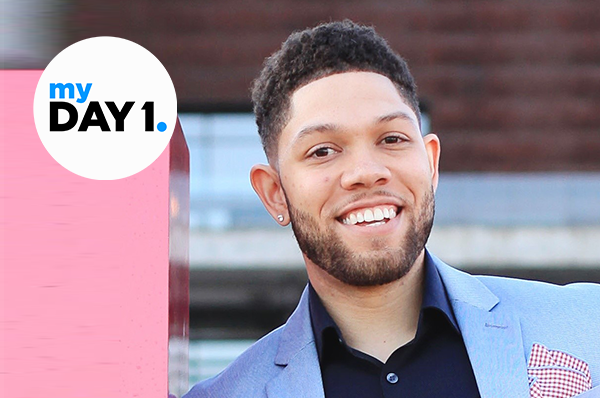 Read Jelani's Day 1 Story Here
Major US R&D Facilities
Mason Busines Center

8700 Mason Montgomery Rd. Mason, OH 45040

Winton Hill Business Center

6083 Center Hill Ave. Cincinnati, OH 45224

Fabric & Home Care Innovation Center

5299 Spring Grove Ave. Cincinnati, OH 45217

Boston World Shaving Headquarters

5-6 Necco Court. South Boston, MA 02210

Beckett Ridge Technical Center

8611 Beckett Rd, West Chester Township, OH 45069