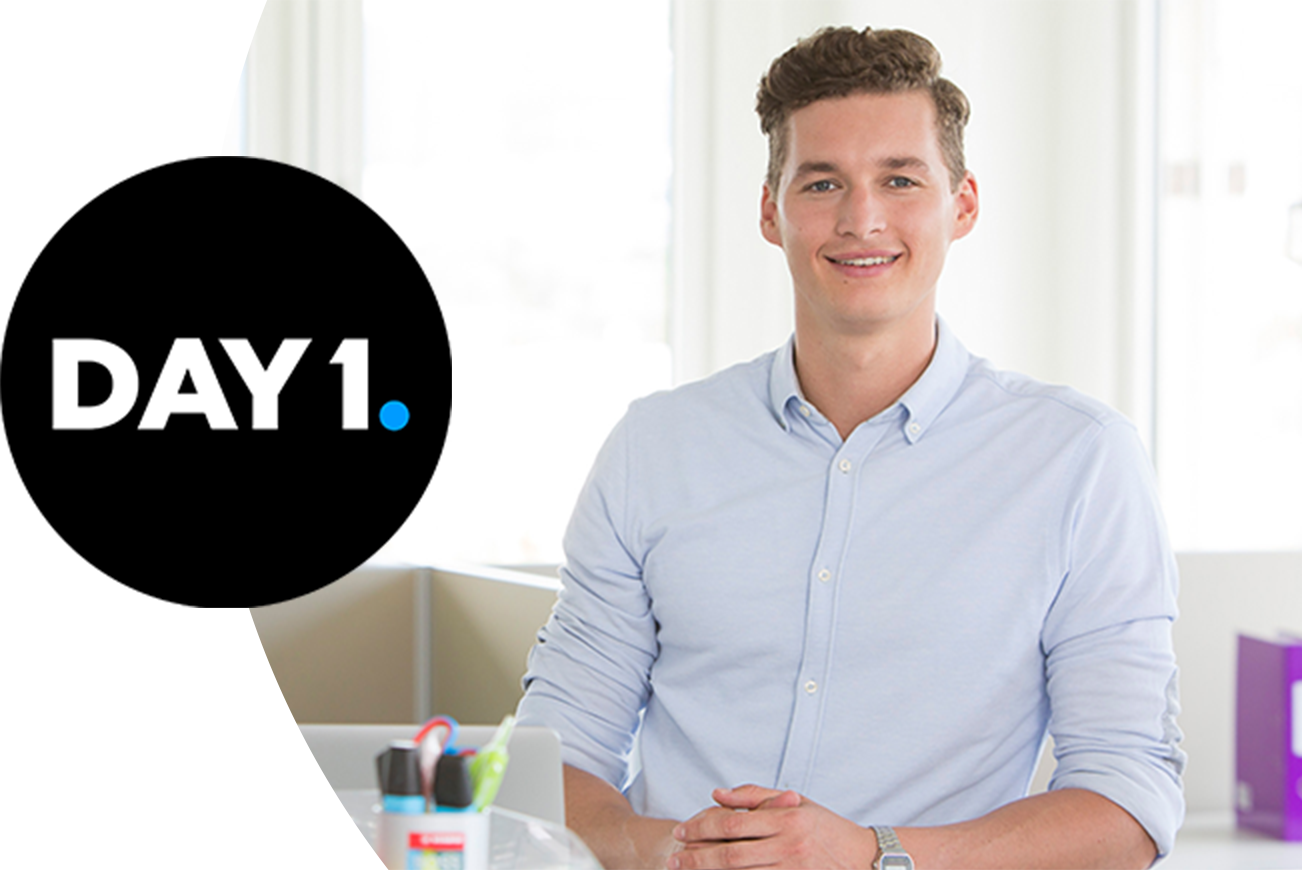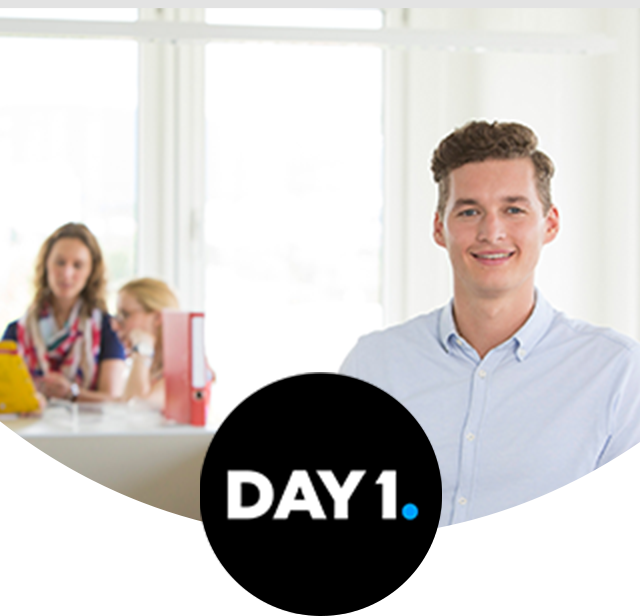 Finance and Accounting Careers at P&G
DELIVER BUSINESS RESULTS THAT CREATE VALUE FOR ALL
P&G Finance and Accounting (F&A) is pivotal to the sustainable growth of our company and the delivery of leadership levels of shareholder value. Our professionals make a significant impact on our leading global business by developing new models and systems, undertaking critical financial reporting, supporting major initiatives such as Special Olympics sponsorship, and so much more. As a member of this world-class team, you'll be given early responsibility with the freedom to choose and lead your own projects and identify business growth opportunities, which will develop your financial expertise and leadership skills.
Whether you join as an undergraduate on an internship or student program, in an entry-level financial analyst role, or as part of a senior management team, you'll be a key contributor to our success while building a meaningful career. All from Day 1.
Whether you're a finance undergraduate or have recently graduated with an accounting degree, have an MBA, or are working toward one, or are coming to us as a seasoned professional, you'll have the opportunity to challenge yourself, learn new skills, and build a meaningful career.
Undergraduate
There are two ways students can get to know P&G F&A, beginning with our student programs. These include seminars, workshops, and more. For example, North American sophomore students can attend the three-day Standout Emerging Leaders Camp where they meet with senior finance and accounting leaders, and first year MBA students can participate in a real business case study at the MBA Finance & Accounting Camp.
Your second option is a P&G Finance and Accounting internship, which differ from location to location, range from six weeks to twelve months, are offered to both undergraduate and MBA students, and can be either in-person or virtual.
Recent examples include finance and accounting summer internships in North America and Asia, as well as the Finance Leaders of Tomorrow program and three-month, year-round internships in Europe. Wherever your internship takes place, you'll be given real responsibility on business-critical projects, work with industry experts, meet with leadership, develop your understanding of our business, demonstrate your skills, and potentially interview for a full-time position.
Early Careers
If you are a graduate ready to begin your career with us in an entry-level F&A role, you can expect to take on a range of assignments, projects, and challenges, all while building your skills, knowledge, and profile. Typical roles cover product supply financial analysis, commercial financial analysis, financial planning, competitive intelligence, auditing, and financial delivery.
As a finance and accounting professional, your passion for and curiosity about finance, as well as your willingness to learn, will be just as important as your education and qualifications. P&G will give you all the training, experience, and professional development opportunities you need to become a leader in your field.
Experienced Professional
We are always interested in recruiting extraordinary people who can hit the ground running, introduce us to new ways of working, and make us stronger from Day 1. We truly value the energy, skills, and new perspectives that experienced hires with at least one year of experience bring into P&G Finance and Accounting.
F&A employees come from a diverse range of industries. We invest in a robust onboarding program to leverage your previous experience and maximize your contributions from Day 1. We will also partner with you on your career development to meet your career aspirations and any professional certifications that may be required.
There are no job results within your area. If you'd like to look at other opportunities:
View All Opportunities
P&G Finance and Accounting is all about business leadership and stewardship to create and increase value. We build a sustainable, competitive advantage that provides our shareholders with relatively high-margin and high-quality earnings with strong cash generation. As you help us do this, you'll have the unique opportunity to obtain insights into the world of finance through a fast-moving consumer goods company.

F&A is central to business operations across the company and around the world in many ways:


Playing a leadership role in strategy-setting and business planning
Supporting major projects and initiatives management
Developing new models and systems development to improve productivity of our operation and financial reporting
Delivering year-on-year external filings
Driving and executing with excellence through P&G's lrresistible Superiority Strategy
Ensuring excellent reputation and credibility of our company
You find F&A employees in every organization, region, and area of our business and operation, including marketing, sales, and supply chain, to deliver stronger top- and bottom-lines for the company. We also offer a number of specialist roles such as accounting, audit, tax, and treasury. When you join us, you'll take on a role to match your level of experience, while also preparing you for your next step.
Finance Manager

• Leads financial analysis

• Collaborates with the team on the implementation of a service

• Drives continual improvement through innovation and best-in-class service

Cost Analysis Manager

• Identifies business opportunities

• Influences decisions for efficiencies and cost savings

Sales Finance Manager / Market Strategy Manager

• Works directly with the brand and customer to strategically drive revenue and improve the business

P&L / Cash Forecaster

• Examines business P&L and cash flow data

• Reconciles and runs estimates that help orient the business toward maximizing goals

Product Supply Finance

• Works with P&G manufacturing facilities and warehouses, buyers, and third-party suppliers

• Identifies cost-savings opportunities

• Leads cash flow improvements

Internal Controls Auditor

• Analyzes business processes and activities to identify improvements

• Drives increased stewardship

Corporate Accounting

• Ensures transparent integrity, and drives stewardship, governance, and compliance

Tax Manager

• Provides global leadership for business decisions

• Manages the company's tax affairs to maximize long-term success
P&G believes in holistic skills development to build its talent for senior leadership positions. With this in mind, we typically rotate F&A managers from one role to another every two to three years depending on your career pathing plans and business needs. This helps keep a strong learning curve for finance managers and helps develop strengths in a wide array of finance and accounting skills.

The F&A Career Model provides opportunities for all employees to grow and leverage their talents and interests to deliver exceptional business results and achieve personal success. P&G Finance and Accounting holds very high levels of expected talent development, which is essential for us to be able to deliver best-in-class results and exceptional organization performance, as well as support a stewardship mindset and transparent integrity.

Under our model, there are two ways that F&A professionals can develop:
DEPTH OF EXPERTISE

You will master a particular set of skills that you will use to become a subject matter expert within one specific area of the business.

BREADTH OF KNOWLEDGE

You will develop a wide range of skills and gain insight across all the areas of the business.
Whichever path you choose, you'II progress with excellent standards of training, a range of meaningful experiences and exciting challenges, and the support of a talented team highly regarded across the industry. Both paths also give you the option to move and build your career outside of F&A if desired.
Finance and Accounting Qualifications and Certifications
Throughout your career within F&A, you will experience a number of training and development opportunities. Some will be general to help you become a future P&G leader, while others will be specific to your role and the skills you need to develop to become a leader. We recognize the benefit of certain professional certifications as a means to improve technical mastery and encourage continuing professional education. F&A reimburses expenses for professional certifications, including CIA, CISA, CE, CPA, CMA, ACCA, CIMA, and CFA.
"I FELT CHALLENGED, EXCITED AND MOTIVATED FROM DAY 1 AT P&G"

GUSTAVO, TAX MANAGER

Even from the start, we're trusted to think outside the box. There's always an incentive to do things differently and look for fresh solutions. Even though it's hard to talk about innovation in compliance areas, we always look for opportunities to simplify or change the way we do things, always respecting the law. Looking at challenges from different perspectives, delivering meaningful results, and being recognized for your efforts are just some of the reasons I enjoy coming to work every day.

"EARLY RESPONSIBILITY AND A STEEP LEARNING CURVE HAVE SET ME UP FOR SUCCESS"

NATÁLIA, PRICING & DEODORANT FP&A DEPARTMENT MANAGER

I started my career in Plant Finance, moved to Warehouse Finance, and now am accountable for all pricing and Deodorant financials for Brazil. On my first assignment as an intern, I was accountable for reconciling and reporting the whole Manufacturing Operation Cost to the plant management team. At the time, dealing with people and managing many responsibilities was challenging, but I learned quickly, grew my confidence and knowledge, and now I'm excited about each and every new project I take on.

"THE GRAVITY OF MY FIRST SET OF RESPONSIBILITIES WAS ENERGIZING"

MARINA, FINANCE & ACCOUNTING

From Day 1, I was responsible for creating all the prices of our Oral Care and Fem Care products, as well as for the monthly forecast reconciliation process for those categories. I also had to align and approve all price changes with our regional team in Panama. This really energized me to take on the challenges ahead, and it helped me understand how the projects we work on in Brazil contribute to the success of the entire company.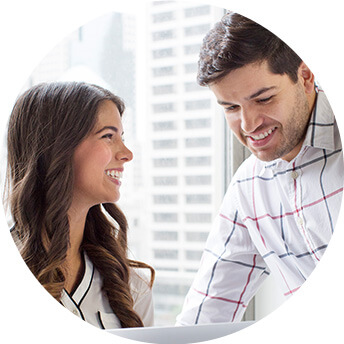 STAY INFORMED
Join our Talent Community to receive via email information about P&G, upcoming events, and job alerts.
SIGN UP FOR: