ReLaunch Your Career, Rewrite Your Future!
The P&G ReLaunch program is a career relaunch opportunity featuring full-time roles that will offer meaningful work, support from managers, visibility to leadership, and opportunities to further your career. Current roles that we are looking for are in STEM fields with a focus on Information Technology (IT), Research & Development (R&D), and Product Supply (PS).
PROGRAM OVERVIEW TESTIMONIALS ELIGIBILITY & APPLICATION PROCESS

PROGRAM OVERVIEW
What is it?
A program to welcome back talented professionals who took a break from the workforce - such as to care for children - and are looking to restart their careers.
Where is it?
A majority of our P&G STEM ReLaunch Roles are located at one of our Cincinnati, Ohio sites! We will also offer roles at our other US locations if we believe the role would provide a great opportunity for an individual looking to relaunch their career!
When can I apply?
Applications are open NOW, and continue to be posted and filled on a rolling basis.
What does the program look like?
The program has 4 key components:
Work! Our intention is to hire full time directly into a role. We understand this will be a life adjustment and will have touch points throughout the onboarding period to stay in touch with your ReLaunch experience. As you onboard, if this is something that is not working for you, we understand! - no questions, no risks!
Training! We will provide training sessions as you onboard that are designed to help you transition back into the work environment.
Network! We will focus on broadening a ReLauncher's professional network. You will meet and interact with employees within our own business area as well as with other reLaunch participants. We plan to provide a variety of networking events and speaker sessions, to enable building relationships throughout P&G.
Support and Mentorship! We will provide you with a support network as you onboard to your role, including a buddy for guidance on day to day tasks, and a senior mentor who can provide career advice and help to navigate the organization.
Why should you ReLaunch with P&G?
It gives you an opportunity to find out if you are ready to re-enter the workforce with the flexibility needed as you transition back into the workforce. Through this program, you will gain insights into different business areas and have the chance to build a network that you can leverage for career development.
TESTIMONIALS
"Three months ago, when I began this program, I felt seen, appreciated and passionate about ensuring the continued success of this program and P&G as a whole."
"I made a conscious choice to step out of the workforce in the middle of my career to care for my young children. It was absolutely the right choice for my family and immensely rewarding personally. However, for me, and so many women like me, returning to the workforce is challenging. This program recognizes a pool of talent that is untapped, skilled, and ready to get back to work."
- Tracy Sandefur, Successful ReLauncher
"I am thankful to this Relaunch program and P&G for giving me a second opportunity in my career."
"Last November, via an e-mail, I was informed about P&G Relaunch program. I was ecstatic about the opportunity as it was/is a great initiative for women like me, to reactivate our professional activity after taking time off to meet family needs or any other personal reason. After a month on the job, I can confirm that the adapting process for me and my whole family has been challenging, but the satisfaction of doing something for myself again and learning new things in a great company like P&G have been more than fulfilling."
- Virna Viacava, Successful ReLauncher
ELIGIBILITY -
Who is it for?
Keeping and supporting women in technology is important to us. Every year, several women and men take a break from their careers to take care of their loved ones. When they attempt to return to work, there are limited opportunities to regain full-employment. If you've experienced this, the STEM ReLaunch Program is for you and we strongly encourage you to apply!
Ultimately, we are looking for an experienced professional with an interest in the consumer goods industry, along with an academic degree that is planning to re-enter the workforce. To be eligible for consideration in the STEM ReLaunch program, candidates must currently be under-employed or unemployed with an absence from the workforce of at least 2 years.
Examples of reasons for a 2 year absence could include:
Staying home to raise your family
Taking needed time off to provide personal care for a loved one
Venturing to starting your own business
Necessary sabbatical from the workforce for personal reasons
Early retirement
A majority of our roles are located at P&G's Global Headquarters in Cincinnati, Ohio, but we also will offer opportunities at our other United States sites if we believe they are a good fit for our STEM ReLaunch program. All program participants must have transportation means to commute Monday through Friday during core working hours.
APPLICATION PROCESS
STEP 1: Submit your application online through one of the available roles listed below
STEP 2: Take our online assessment through the link you receive from us. For info on what to expect, visit our hiring process.
STEP 3: You'll be invited for 2 interviews
Admittance into ReLaunch ensures that there will be a job available at the end of the program. The role that your would be applying to for the STEM Relaunch Program is currently an open full time role that you could move into at the end of the program.
AVAILABLE ROLES TO APPLY TO
Roles Available in Cincinnati, OH
P&G has been proud to call Cincinnati, OH home to its World Headquarters since 1837. The city of just under 300,000 people is filled with opportunities for both young professionals and families, offering affordable living with access to world-class arts, culture, parks, and entertainment.

In addition to our downtown headquarters, P&G also has technical facilities in suburbs around the city including Mason and Winton Hill, Ohio.
Click below to view all available STEM Relaunch opportunities in Cincinnati, OH
Information Technology Roles - Links will be live once roles become available!
Product Supply Roles - Links will be live once roles become available!
Research & Development Roles - Links will be live once roles become available!
_____________________________________________________________
Roles Available in Boston & Andover, MA
P&G Boston - also known as the World Shaving Headquarters (WSHQ) – is the only P&G site in the US to include manufacturing operations with a technical community (South Boston Innovation Center) and commercial functions in one campus.

And, of course, one of the most important aspects of the site is that WSHQ is home to one of the world's most valuable, iconic global brands: Gillette.
Click below to view all available STEM Relaunch opportunities in Boston & Andover, MA
Information Technology Roles - Links will be live once roles become available!
Product Supply Roles - Links will be live once roles become available!
Research & Development Roles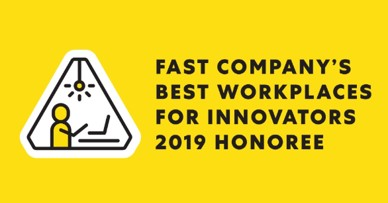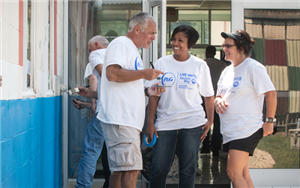 Our Culture