P&G AUSTRALIA & NEW ZEALAND
P&G ANZ is home to iconic billion-dollar brands such as Pantene, Oral B, Olay, Vicks and more. Within our Sydney and Melbourne offices, we have 160+ talented employees, each adding value to our company through their diverse culture and skills. At P&G, you'll be a leader from Day 1, building your enterprise skillset in a dynamic and ever-evolving environment so that you can become a world class leader.
P&G Graduate Opportunities
P&G's graduate roles are for final year students who are ready to kickstart their careers with a leading FMCG company. We are looking for innovative graduates who are passionate about winning and success. We look for candidates who have:
strong leadership skills from sporting teams, student societies or clubs
analytical mindset - can think strategically and cultivate innovation
team player - collaborate well with a diverse group of people
We offer graduate roles in the below functions. Click to learn more!
P&G Internship
P&G offers a unique managerial internship. During the program, you will be given projects that give you a chance to make a meaningful impact, immerse yourself in our empowering culture, and head start your career in becoming an outstanding professional and leader.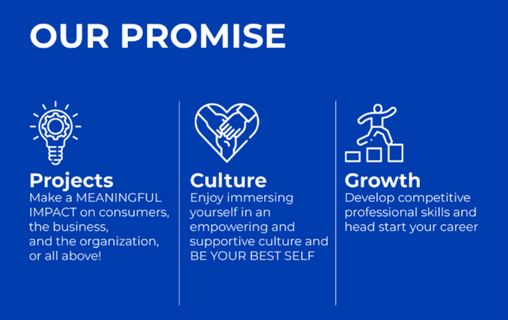 P&G Culture
P&G is dedicated to providing a diverse and inclusive environment, because the more we reflect our consumers, the better equipped we are to understand and serve them. We strive each day for every P&Ger to be valued, included, and able to perform at their peak.
We aspire to build a better world for all of us, free from gender bias and with an equal voice and representation for people of all cultures and sexuality. To learn more about our Equality & Inclusion Pillars, click the images below!
JOIN US AND HELP MAKE LIFE BETTER THROUGH MEANINGFUL WORK THAT MAKES AN IMPACT FROM DAY 1.
Search Opportunities For:
P&G Australia
Sydney Head Office

Level 4, 1 Innovation Road, Macquarie Park NSW 2113

Melbourne Head Office

Level 2, 110 Church St, Hawthorn VIC 3122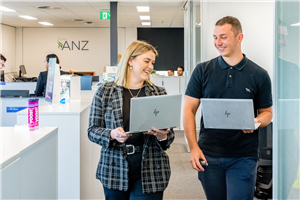 Join our Mailing List