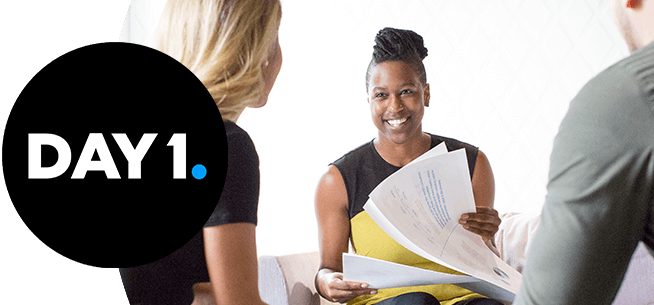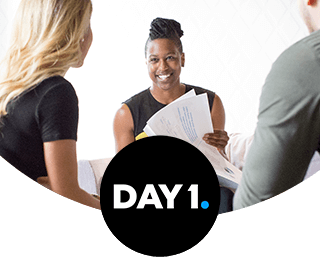 COMMENCEZ UNE CARRIÈRE QUI A DU SENS ICI
IT Cyber Security Apprenticeship (F/M/X)
L'usine de Procter & Gamble Amiens, située dans le département de la Somme, est le plus grand site de production de P&G en Europe et le 2ème plus grand à l'échelle de P&G mondial. Nous sommes spécialisés dans la production des produits d'entretien de la maison et de nettoyage et chaque jour, nous produisons des millions de bouteilles de marques de confiance comme Ariel®, Lenor® et Febreze® pour servir nos consommateurs du monde entier. Vous serez à l'endroit idéal pour travailler sur des améliorations significatives en matière d'automatisation, de systèmes sophistiqués de contrôle d'usine et de technologies intelligentes et connectées qui sont le moteur de la quatrième révolution industrielle.
IT – ALTERNANCE INGÉNIEUR CYBERSÉCURITÉ (F/M/X)
Nous recherchons un(e) apprenti(e) ingénieur cybersécurité pour nous rejoindre dans de multiples activités de cybersécurité pour protéger nos infrastructures/applications et améliorer la résilience de notre système.
Pendant votre apprentissage, vous travaillerez en étroite collaboration avec le responsable de la cybersécurité du site pour :
• Participer aux activités de gouvernance de la cybersécurité du site ainsi que travailler à la mise en œuvre de nouveaux programmes et outils
• Réagir rapidement lorsque des failles de sécurité sont découvertes
• Travailler en partenariat avec les propriétaires d'applications du site afin de développer et d'améliorer leurs applications en suivant les directives et de résoudre les problèmes identifiés lors des processus d'audit
• Développer et mettre en œuvre un processus automatique pour les audits, le reniflage de réseau et la gouvernance des applications
Plus précisément, vous ferez partie d'une équipe appelée équipe IT/OT dans la plus grande usine européenne de P&G et la deuxième plus grande au monde fabriquant nos produits de lessive tels que Ariel, Dash, Lenor, etc.
Vous participerez activement à la routine quotidienne de l'atelier de production en apportant le meilleur de ce que l'informatique peut apporter aux opérations commerciales.
Qualifications
Vous correspondez à notre recherche si :
• Vous poursuivez un Master en informatique ou en Management avec une solide expérience en informatique
• Vous avez la passion de transformer le fonctionnement de l'entreprise grâce à la technologie
• Vous souhaitez acquérir une première expérience dans l'informatique en soutenant la production. Vous êtes curieux(euse) et prêt(e) à vous plonger dans le monde de la cybersécurité
• Vous possédez d'excellentes compétences en matière de collaboration et avez un succès démontré dans le leadership efficace, la résolution de problèmes et la gestion de priorités
• Vous faites preuve d'une grande passion et de solides compétences en matière de réseaux informatiques (commutateurs, routage, pare-feu), d'infrastructure de serveurs (VMWare ESXi, stockage), d'administration de bases de données et de cybersécurité
• Vous êtes à l'aise en anglais
A propos de P&G :
Nous produisons des marques mondialement reconnues et nous formons les meilleurs chefs d'entreprise du secteur. Avec un portefeuille de marques aussi solides et diversifiées que les nôtres, il est primordial que nos dirigeants soient capables de diriger avec courage le vaste éventail de marques, de catégories et de fonctions. Nous servons les consommateurs du monde entier avec des portefeuilles de marques leaders de confiance et de qualité, notamment Always®, Ariel®, Gillette®, Head & Shoulders®, Herbal Essences®, Oral-B®, Pampers®, Pantene®, Tampax® et bien plus. Nos sites de productions sont implantés dans environ 70 pays à travers le monde. 
Visitez notre site http://www.pg.com pour en savoir plus.  
Nos consommateurs sont diversifiés et nos talents - en interne - reflètent cette diversité pour mieux les servir. C'est pourquoi nous nous engageons à construire une culture gagnante basée sur l'inclusion.  Notre candidat idéal est passionné par les mêmes valeurs : vous vous joindrez à notre effort quotidien afin que nous fabriquions des marques et des produits pour améliorer la vie des consommateurs du monde entier maintenant et à l'avenir.  Nous voulons que vous nous inspiriez par vos idées !   
Standorte:
Amiens, Hauts-de-France, France Anstellungsart: Temps plein Req. Nummer: R000072544
Je postule maintenant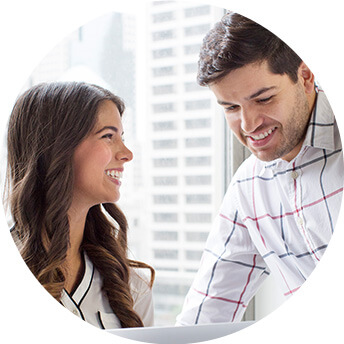 STAY INFORMED
Join our Talent Community to receive via email information about P&G, upcoming events, and job alerts.
SIGN UP FOR: