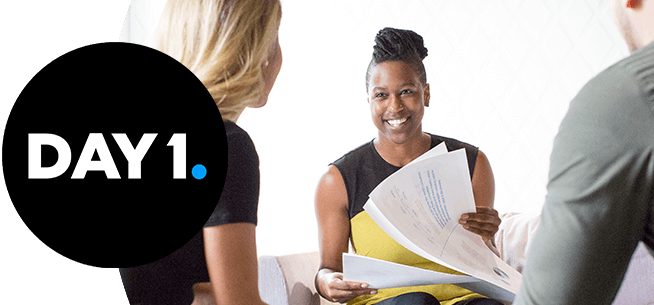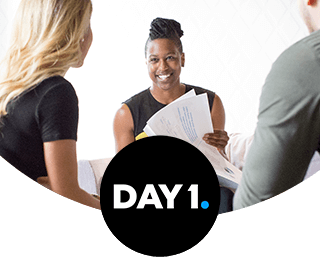 starten sie hier in eine sinnvolle karriere
Bist Du bereit, eine neue Herausforderung anzunehmen?
Procter & Gamble ist ein renommiertes globales Konsumgüterunternehmen mit einem einzigartigen Portfolio erfolgreicher weltweit führender Marken.
P&G Groß-Gerau ist ein hochmoderner und Hightech-Standort für Steuerungs- und Produktionstechnik und fertigt eine Vielzahl von Produkten für die Marken Oral-B und Vicks.
Wir sind auf der Suche nach einem Chemie-Ingenieur:in als Teil unseres innovativen Qualitätssicherungs-Teams im Werk Groß-Gerau.
Die Rolle umfasst:
Entwicklung undOptimierungund Einführungneuer analytischer Methoden und Verfahren

Planung, Durchführung und Optimierung von Analysen und Versuchsabläufen

Analyse und Entwicklung von Produktionsprozessen

Verbesserung vorhandener Produktionsprozesse bzgl. Digitalisierung/Automatisierung

Erstellund statistischer Auswertungen und Qualitätsreports

Projektbearbeitung/-leitung

Methodenvalidierung/-verifizierung und Unterstützung bei der Prozessvalidierung in unseren Herstellprozessen

Wachsende Personalverantwortung für die Linien-Teams
Qualifications
Hochschulstudium (Uni/FH) im chemischen BereichSehr gut abgeschlossenes Bacherlor oder Master

Sehr gute analytische Fähigkeiten und schnelle Auffassungsgabe

Außeruniversitäres Engagement

Starke Kommunikationsfähigkeit, Durchsetzungskraft, Teamfähigkeit und Führungsvermögen

Eigeninitiative, Flexibilität und Koordinationsfähigkeit

Praktika und/oder Auslandsaufenthalt

Gute Englisch- und Deutschkenntnisse
BEWERBUNGS TIPPS
Für die optimale Vorbereitung auf unser online assessment und interviews, stelle sicher, dass duunseren Bewerbungsprozessvollständig verstehst

Ladeallebenötigten Dokumente (siehe unten) in das "CV/Resume" Feld. Unvollständige Bewerbungen können zu Verzögerungen im Bewerbungsprozess führen.

Damit deine Bewerbung heraussticht, vergewissere dich, dass dein Motivationsschreiben einzigartig für die Stelle ist, auf die du dich bewirbst. Wenn du den Namen der Firma bzw. der Position mit jeder anderen erstezen kannst und dein Motivationsschreiben nach wie vor Sinn ergibt, ist es nicht einzigartig.
ERFORDERLICHE DOKUMENTE
Lebenslauf als separates Dokument

Anschreiben für die spezifische Rolle, die Sie bewerben

Kopie der Abitur -Noten (Baccalaureate) sowie eine Kopie des Bachelor- und Master-Diploms und des Notenspiegels (falls zutreffend)

Kopie der relevanten Arbeits-, Praktikums- und Freiwilligenzertifikate oder Referenzschreiben.
Ladeallebenötigten Dokumente in das "CV/Resume" Feld. Unvollständige Bewerbungen können zu Verzögerungen bei der Einstellung führen.
ÜBER P&G
P&G ist ein weltweit führendes Konsumgüterunternehmen, dessen erfolgreiche Marken auf dem Modell der Innovation basieren. Was auch immer Deine Leidenschaft ist, wir möchten Dein Potenzial entfalten, dein bestes Selbst zu werden. Wir halten an unseren Zielen, Werten und Prinzipien fest, wenn wir versuchen, die Welt um uns herum zu verbessern. Du wirst sinnvolle Arbeit leisten, die das Leben anderer berührt und einen echten Einfluss hat.
Alles bei P&G beginnt mit dem Verständnis - dem Verständnis unserer Verbraucher und unserer Kunden, wenn wir Innovationen entwickeln, um das Leben jetzt und für kommende Generationen zu verbessern.
Wir legen großen Wert auf Vielfalt und Chancengleichheit in unserem Unternehmen. Wir diskriminieren nicht aufgrund von Ethnie, Religion, Hautfarbe, Geschlecht, sexueller Orientierung, sexueller Identifikation, Alter, Familienstand, Veteranenstatus, Behinderungsstatus, oder anderer gesetzlich geschützter Aspekte.
Um Chancengleichheit bei Bewerbungen sicherstellen zu können, haben wir unseren Prozess flexibel und nahbar gestaltet. Vom Einreichen der Bewerbung bis zu den Interviews wird sich unser Team deinen Bedürfnissen anpassen, um dir zu helfen, dich von deiner besten Seite zu zeigen.Um mehr hierüber zu erfahren, klick hier.
Standorte:
Groß-Gerau, Hesse, Germany Anstellungsart: Vollzeit Req. Nummer: R000065732
Jetzt bewerben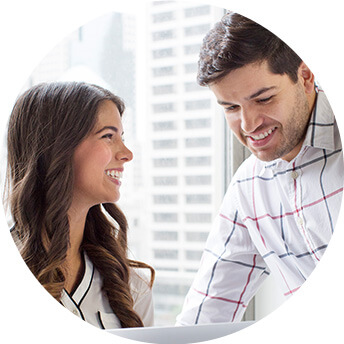 STAY INFORMED
Join our Talent Community to receive via email information about P&G, upcoming events, and job alerts.
SIGN UP FOR: