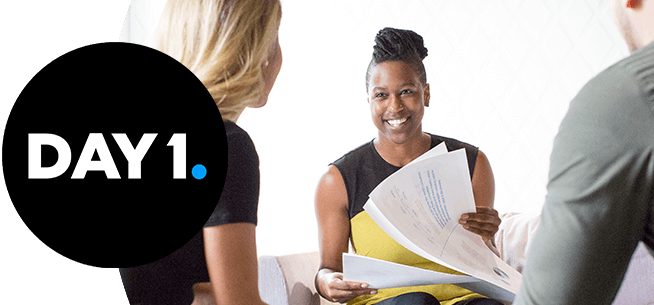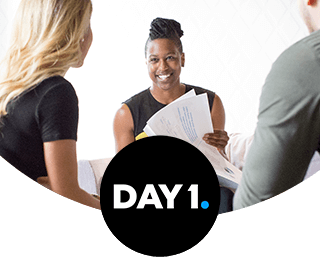 BEGIN A MEANINGFUL CAREER RIGHT HERE
SALES MANAGERIAL DEVELOPMENT PROGRAM
Práce pod hlavičkou jedné z nějvětších FMCG firem na světě? To, co se naučíš za těch pár měsíců u nás, se jen tak někde nenaučíš. A to je to teprve začátek!
V P&G máme něco, čemu říkáme "promotion from within". Znamená to, že většina z nás (v podstatě skoro všichni) začínali tak, jak teď můžeš Ty, jako Trainees. Dokonce i naši CEOs.
Traineeship u nás v Praze je v podstatě intenzivní příprava na business manažerskou roli. Zapojíš se do reálných projektů od 1.dne, uděláš si obrázek o tom, jak funguje business. Žádné jako. Prostě praxe!
Kdy Tě potřebujeme? Klidně hned, klidně později, podle toho jak se domluvíme.

Na jak dlouho? Smlouvu na Trainee dáváme ideálně na 9 měsíců a doufáme, že je to předzvěst smlouvy na dobu neurčitou, na kterou Tě posuneme v případě úspěšného Traineeshipu.
Je to part-time nebo full-time? To je vcelku na Tobě – ideální ale je, navázat na Traineeship program manažerskou rolí na 100%.

CO VLASTNĚ DĚLÁ TRAINEE V P&G?
Za těch devět měsíců si toho užiješ vcelku dost.
Na začátku Tě čekají 2—3 týdny onboardingu přímo "v trhu" – jedině tak důkladně pochopíš jak funguje retail, poznáš všechny naše značky a produkty.

Pak Tě uvítáme u nás "na office", kde už budeš mít na starost business v praxi

Budeš plánovat business, rozvíjet ho, naučíš se specifika kategorií a zákazníků a jak co komu prodávat. Ať už to budou zákazníci ze sektoru "Drugs" (DM, Rossman, Teta,...) a nebo třeba E-Commerce (Rohlík, Alza,...)

Budeš mít šanci se učit = od metod vyjednávání, přes vychytávky z Excelu a PowerBi, až k schopnostem. Které potřebuje mít každý správný lídr.

A co dál? To uz je na Tobě!
Qualifications
PRO KOHO TRAINEESHIP JE?
Jsi pro nás ten pravý/ta pravá, pokud je Tvoje odpověď na všechny tyto otázky ANO:
Studuješ v posledních ročnících VŠ nebo jsi čerstvý absolvent? Dokážeš si představit začít pracovat aspoň na 60%?

Nebojíš se mluvit anglicky, ale zároveň zvládáš pořád dobře i Češtinu nebo Slovenštinu?

Máš drive a chuť se neustále učit něco nového - plavat v hlubokých business vodách?

Máš business analytické myšlení, umíš se zorientovat v datech a interpretovat jejich výsledky?

Dokážeš si představit, že budeš jednou vést svůj tým nebo dokonce celý office?

Máš řidičák skupiny B (a jsi aktivní řidič 😊)?
A CO ZA TO?
Start kariéry, o které se Ti možná ani nesnilo.

Prostor pro realizaci od 1.dne -> žádné vaření káviček, ale zkušenost, která se počítá.

Neustálý on-the-job training.

Práce v partě mladých a skvělých lidí :).

Krásný nově zrekonstruovaný office v Karlíně (v nejvíc cool čtvrti v Praze!).

A CO JEŠTĚ ZA TO?
Samozřejmě plat 😊.

Nějaké ty body na stravenkové kartě a multisportka zadara.

Flexibilita v rámci pracovní doby, možnost home office.

P&G produkty za velmi příjemné ceny.
KDO JSME?
Jsme Procter & Gamble, jedna z nejvýznamnějších firem v oblasti vývoje a výroby rychloobrátkového zboží na světě. Z lidí, kteří se chtějí učit a růst, vychováváme ty nejlepší z nejlepších.
Značky, které zná každý : P&G je jednou z největších a nejprofitabilnějších společností s rychloobrátkovým zbožím na světě. Naše výrobky používá denně více než 5 miliard lidí ve 180 zemích světa.
Smysluplná práce od 1. dne: U nás máš zodpovědnost od prvního dne. Samozřejmě s podporou manažera a týmu. Věříme, že pokud někdo chce, můžeme ho naučit úplně všechno. A kdo ví, třeba to bude jednou náš budoucí CEO.
Naše "office" kultura: Neřešíme jenom business, máme toho společného mnohem víc. Ať už chceš pomáhat druhým skrze charitativní práci, máš vášeň pro Sustainability, u nás se rozhodně nudit nebudeš a Tvé kreativitě necháme dveře otevřené. Přes oběd si jít zaběhat, po práci na Pivo ke Dvěma Kohoutům? I to jsme my. 😊
Sleduj nás na FB: http://www.facebook.com/PGCentralEurope

Navštiv naše kariérní stránky: http://pgcareers.com/

Please apply by submitting your CV in English.
We are an equal opportunity employer and value diversity at our company. We do not discriminate on the basis of race, religion, color, national origin, gender, gender identity, sexual orientation, age, marital status, veteran status or disability status.
Job locations:
Prague, Prague, Czech Republic Job Type: Full time Job categories: Sales Req No: R000038438
Apply Now
Recently Viewed Opportunities
You have not viewed any jobs recently.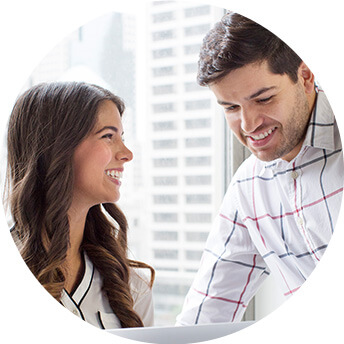 STAY INFORMED
Join our Talent Community to receive via email information about P&G, upcoming events, and job alerts.
SIGN UP FOR: