TOGETHER FOR THE BEST POSSIBLE TOMORROW.
Procter & Gamble is one of the leading consumer goods companies with 100,000 employees worldwide, serving over 5 billion consumers.
In Germany, Austria and Switzerland around 10,000 employees at 12 locations develop, design, test, produce and bring to market some of our proven brands such as Ariel®, Pampers®, and Gillette®.
P&G in the DACH-region is heavily supporting bringing the company's global sustainability goals to life and reaching NetZero by 2040.
To manage this, we are constantly looking to grow our teams in areas as Brand Management, Analytics & Insights, Engineering, Finance, HR, IT, Legal, Manufacturing, Research & Development, Sales and Supply Chain Management.
​
​
​
Leading Brands
In Germany, P&G brands have been delighting consumers for over 50 years. More than 30 P&G brands are available in Germany. From Day 1, you'll help fulfil our purpose of improving lives in 180 countries. We always begin with the consumer in mind, and then we see how our brands can go beyond and help make life better for everyone, everywhere.
Click the images below to view some examples.
​
Career Areas
From Brand Managers to Engineers to Scientists and more, it takes a lot of very different people to bring our products to life! Every career area matters, every team makes an impact, and every single person does something that matters, from Day 1 and every day.
​
Commercial Functions

Technical Functions

ANALYTICS & INSIGHTS
BRAND MANAGEMENT
COMMUNICATIONS
FINANCE
HUMAN RESOURCES
LEGAL
PURCHASES
SALES
SUPPLY NETWORK OPS & LOGISTICS

DESIGN
ENGINEERING & MANUFACTURING
INFORMATION TECHNOLOGY
PLANT TECHNICIANS
QUALITY ASSURANCE
RESEARCH & DEVELOPMENT
​
Our Locations
Procter & Gamble was founded in Germany in 1960. From a small office in downtown Frankfurt with only a few employees, P&G's largest Research & Development center outside the USA was established with approximately 750 employees.
Today in Germany we have:
Our German Innovation Center (Schwalbach & Kronberg) is the home of Research & Development in the areas of Baby Care, Feminine Hygiene, Oral Care, Shaving and Hair Care, and Health Care.
Kronberg is home to our Product Supply Innovation Center - one of three worldwide innovation centers for greater sustainability in the supply chain.
Germany is one of the biggest production locations outside of the US with plants and distribution centers in Berlin, Crailsheim, Euskirchen, Groß Gerau, Kronberg, Altfeld/Marktheidenfeld, Walldürn and Worms.
Commercial Sites are based in Schwalbach, Vienna and Schlieren.
Click on the buttons to find out more about each location:
​
​
Working at P&G - what we offer

Attractive Compensation and Benefits - As a P&G employee, you receive more than just a paycheck. Total compensation includes a competitive base salary, yearly performance-based compensation reviews, and a wide range of social benefits and high future earnings potential.
Variety of assignments - We offer diverse career perspectives with new job assignments typically every 2-3 years to gain experience in different areas of your expertise and with the opportunity to work abroad.
Professional Training and Development - We customize a program around your needs early in your career and help you design your career path to become a world-class leader. With a growth mindset we have a driving spirit of exploration to unlock creativity, fail and learn and collectively develop as an organization.

Innovation and exciting products - We provide a creative environment to fuel exciting innovations for our consumer products and the possibility to continuously learn with advanced technologies.
Life balance – Work conditions and flexibility at P&G - We trust our people to use their judgement and agility in the best interest of P&G and their teams. At the same time, we believe that frequent, in-person interactions are an important part of our culture.
Responsibility from Day 1 - We empower you to go head-on into the business right from the start and you are trusted to lead from Day 1.

Career & Leadership opportunities  - Our leadership pipeline is just as important as our innovation pipeline. We are building our future leaders from within. You are inspired and enabled to make an impact and meet high
Friendly work environment and strong culture – Ownership, trust, respect, integrity and equality & inclusion - We want to be a force for good and a force for growth. We believe that everyone can and wants to contribute to their fullest. We respect each other, we value differences, and we care about each other. 
Global Company - From its foundation more than 185 years ago, P&G today is a leading consumer goods company. We are home to iconic, trusted brands that touch 5 billion consumers worldwide. We work across countries and continents and the vibrant international spirit can be sensed everywhere.
Success, consumer-centric - We always begin with the consumer in mind and help to make life better for everyone, everywhere.
​
Making an impact
SUSTAINABILITY

P&G has set a goal of zero greenhouse gas emissions across its operations and supply chain by 2040. In addition, P&G has set new interim targets for 2030 to make significant progress during this decade.

EQUALITY & INCLUSION

At P&G, we aspire to create a company and a world where equality and inclusion is achievable for all; where respect and inclusion are the cornerstones of our culture; where equal access and opportunity to learn, grow, succeed and thrive are available to everyone.

#GEMEINSAMSTÄRKER

With the #GemeinsamStärker initiative, P&G supports campaigns and projects for social responsibility, equality, inclusion, and sustainability, and together with its consumers and partners sets an Acts of Good.

INNOVATIONS

Since P&G was founded in 1837, innovation has been our lifeline. Our scientists at the German Innovation Center have developed many innovative products, including the Oral-B® iO Series toothbrush, the Braun Series 9 Pro (test winner Stiftung Warentest 2021), Gillette recyclable cardboard packaging and Ariel Allin1 Pods.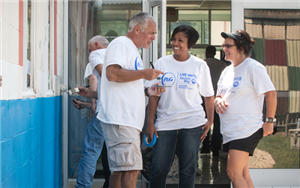 Our Culture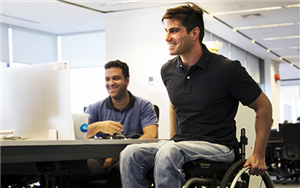 People With Disabilities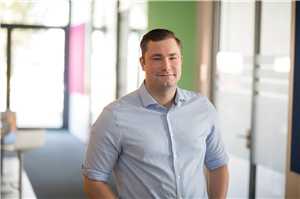 Marcel's Day1