ABOUT US
At P&G, we share the spirit and values: Assuming responsibility, having an impact, developing professionally, and owning your career. For example, we assume our environmental and societal responsibility as a global FMCG company by redesigning products & creating new business models (e.g. loop, H&S beach plastic bottles), and using our voice in advertising to address issues (e.g. "share the load", "like a girl"). We also commit ourselves to promote from within our own ranks, which means that we invest heavily into the development of our employees – and your journey to become one of them starts right here!
P&G Germany employs about 9,600 employees across 11 sites where we design, test, produce, and market some of our most iconic leading brands, including Ariel, Pampers, and Gillette.
P&G Germany is heavily supporting bringing the company's global sustainability goals to life - be it by setting up innovative CO2-efficient energy solutions at our plants or by researching resource-efficient new products. To manage all of this we are constantly looking to grow our teams in areas as Brand Management, Analytics & Insights, Engineering, Finance, HR, IT, Manufacturing, Research & Development, Sales/Customer Business Development and Supply Chain Management.
​
OUR LOCATIONS
What started with a few employees in a small office in downtown Frankfurt in 1960, has become the largest collection of Research & Development Centres and the biggest Innovation Centre for P&G outside the U.S. Here, 900 R&D experts work on designing products that delight consumers, while maximizing resource conversation, thus, leveraging innovation to drive our sustainability efforts.
OUR INNOVATION CENTRES INCLUDE:

Schwalbach – R&D Research Centre for Hair Care and Paper products
Darmstadt - R&D centre for our Health Care products
Kronberg – R&D Research Centre site for Hair Removal and Healthy Teeth, P&G Global Device Centre and Plant for Shaving and Plastic Finishing

OUR OFFICES IN THE DACH REGION INCLUDE:

Schwalbach – P&G DACH Headquarters
Kronberg – P&G Headquarters for Braun/Gillette
Schlieren – P&G Switzerland sales office
Vienna – P&G Austria administration office
Darmstadt - P&G Health Germany

GERMANY IS ONE OF THE BIGGEST PRODUCTION LOCATIONS OUTSIDE OF THE US WITH PLANTS AND DISTRIBUTION CENTRES IN:

Berlin – Plant for Men's and Women's Wet-Shaving System Blades
Crailsheim – Plant for Household Towels & Hygiene Products, and DC
Kronberg – Plant for Razor cutting systems for all Braun razors
Euskirchen – Diapers and Wet Wipes plant and DC
Groß-Gerau – Plant for Cold and Dental Care products
Altfeld/Marktheidenfeld – DC for Braun, Gillette, and Oral-B & Oral-B Electrical Oral Care Plant
Walldürn – Braun Plant for Foil Shavers and Epilators
Worms – Industrial Perfumes and Intermediates for Detergent production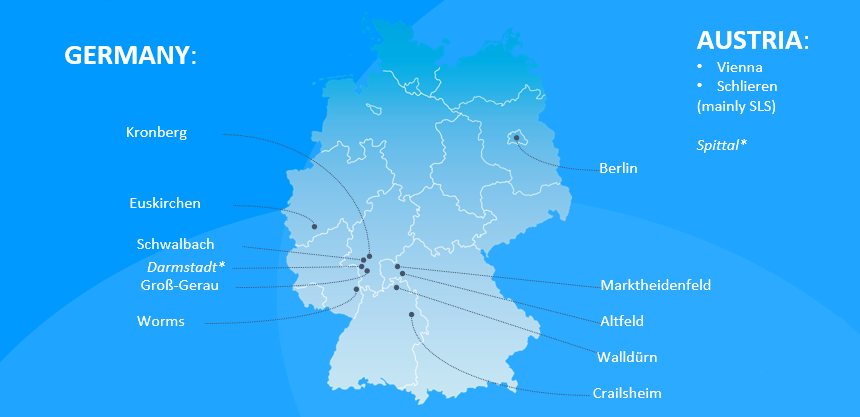 Click on the buttons to find out more about each location:
​
WORKING AT P&G GERMANY - you can expect :
Personal Development and Professional Training

At P&G, we value the development of our employees. Therefore, professional training and development are taken seriously right from the start. We make sure to never stop learning by providing a variety of assignments with lots of leadership opportunities.

Responsibility from DAY 1

This can be felt everywhere, from a quick coffee chat to a more formal meeting, networks make us stronger and feel connected. We are always interested in your opinion and will be happy to turn any great idea into reality. We can do this by giving you responsibility right from DAY 1. Of course, nobody is perfect from the beginning, but we will assist you and equip you with everything you need to be empowered right from the start.

Internationality

Our teams innovate everywhere, and each breakthrough we make improves people's lives. We're committed to making the world a better place, and at P&G, you'll be empowered to do that from Day 1. We work across countries and continents and the international spirit can be sensed everywhere.

Work Life Balance, Flexible Working Conditions

Work life balance is very much appreciated here at P&G. We understand that everybody's life looks a little different and we do our best to accommodate all life-models. We achieve this by realizing flexible working hours, home office and part time working. Meanwhile leadership and a part time role are not mutually exclusive. We think everybody can do their best when they're feeling their best. Therefore, we make sure we support our employees wherever we can. Providing training, mentoring or just a quick exchange of ideas. We take care of each other and know that our employees are our most valuable asset.

Exciting Products and Tasks

P&G teams work on exciting, technical projects from the beginning of their careers. This could involve small developments or improvements. Or it could mean researching, designing, building, testing, marketing, and launching a brand-new product. We work creatively and technically from start to finish. From Day 1. We develop breakthrough marketing campaigns as a P&G brand builder. The #LIKEAGIRL empowered girls worldwide and changed the way the term was used from a negative to a positive.

Impact, Culture & Diversity

We see our brands improving the lives of the world's consumers now and for generations to come. We want to be a force for good and a force for growth. We protect the environment and provide an appealing place to work where our employees are treated well and are given the opportunity to be all that they can be. We believe that therefore Diversity and Equality are at the base of us as global corporate citizens. If you want to know more about culture and citizenship at P&G, please click on the links at the bottom of this page.

Work Atmosphere and Mindset

In our friendly work environment, we support each other and see mistakes as a learning opportunity. We are fans of the Growth Mindset and when facing a new challenge, we don't give up, but we tell ourselves maybe we don't know how to respond … yet!

Career possibilities

Just like our CEO, a lot of our employees start as interns and then work their way up to become experts, managers or the next creative superstar. We strongly encourage you to Make An Impact.

Success, Consumer-Centric

Speaking of impact, our leading, billion-dollar brands can be found in the homes of 5 billion consumers in 180 countries! We always begin with the consumer in mind and then we see how our brands can go beyond this and help to make life better for everyone, everywhere.
​

OUR OPPORTUNITIES
In Germany we are looking to grow our teams in the areas of Brand Management, Analytics & Insights, Engineering, Finance, HR, IT, Manufacturing, Research & Development, Sales/Customer Business Development and Supply Chain Management.
We are looking for interns as well as full-time hires.
Click on the image to find out more about our Career Areas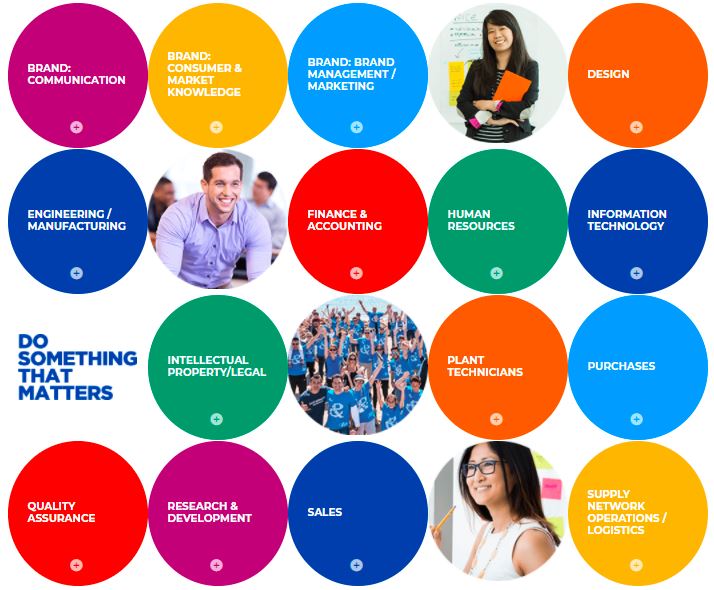 SEARCH OPPORTUNITIES FOR:
INTERNSHIPS RECENT GRADS/ENTRY LEVEL EXPERIENCED PROFESSIONAL
CLICK ON THE VIDEO TO FIND OUT MORE ABOUT R&D: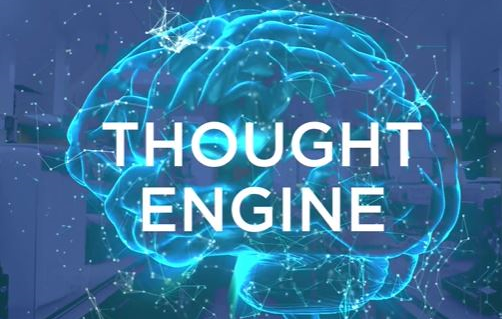 LEADING BRANDS:
From Day 1, you'll help fulfil our purpose of improving lives in 180 countries through leading, billion-dollar brands. We always begin with the consumer in mind, and then we see how our brands can go beyond and help make life better for everyone, everywhere.
​MAKING AN IMPACT:
P&G is driven to make life better—not just within the company, but out in the wider world. From Day 1, we've been committed to doing the best by each other—our employees, our consumers, and all people of the world. And you will be, too.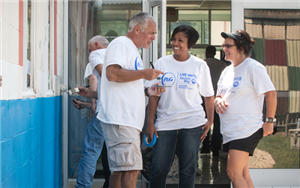 Our Culture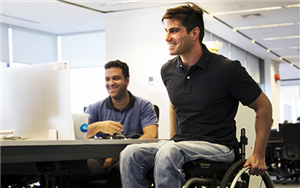 People With Disabilities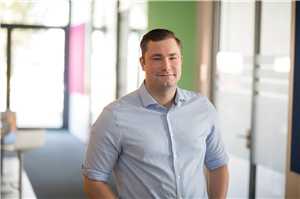 Marcel's Day1