​
ABOUT US
P&G started its operations in Poland in the early 90s to delight Polish consumers with leading global brands such as Ariel, Lenor and Pampers any many more. For nearly 30 years, P&G brands have served families in Poland making their lives just a little bit better every day. 9 out of 10 households in the country use at least one P&G product, and many of our brands have become market leaders in their categories. Over these three decades, P&G has created more than 3,500 jobs in Plants, in the General Office and in Distribution Centres, as well as in the two Centres of Expertise – our Global IT Service Centre and the European Planning Service Centre. With its foot firmly in Poland, P&G is rated one of the most respected consumer goods companies there. Poland is also the heart of P&G's operations in the Central European region which includes 10 markets, such as Baltic countries, Czech Republic, Croatia, Hungary, Slovakia, Slovenia, and Ukraine.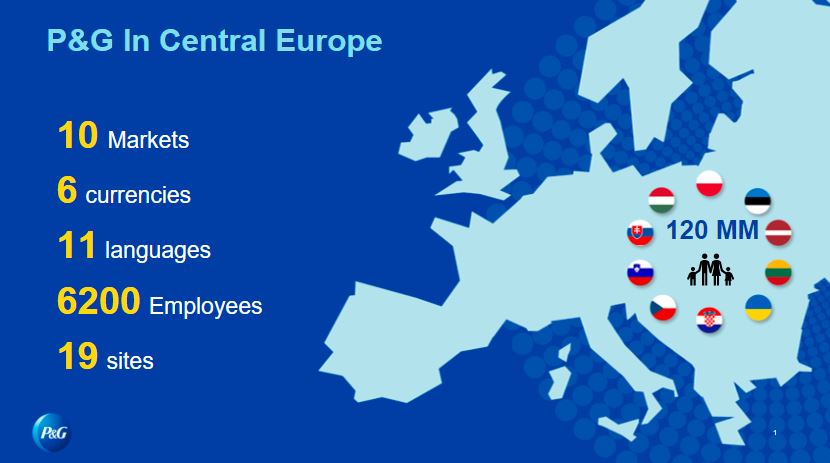 At P&G, we share the spirit and values of: Assuming responsibility, having an impact, developing professionally, and owning your career. For example, we assume our environmental and societal responsibility as a global FMCG company by redesigning products and creating new business models (e.g. loop, H&S beach plastic bottles), and using our voice in advertising to address societal issues (e.g. "share the load", "like a girl"). We also commit ourselves to promote from within our own ranks, which means that we invest heavily into the development of our employees – and your journey to become one of them starts right here!
P&G Poland is part of our Central Europe region: we operate in 10 markets, using 11 different languages. Company employs more than 6200 employers located in 19 different sites (Offices, Centres of Expertise, Distribution Centres, and Plants). We join forces and proudly serve 120 million consumers with our leading brands in over 90% of the households across the region. P&G Central Europe is at the forefront in bringing the company's global sustainability goals to life. For example all our Plants in Central Europe are sending ZERO manufacturing waste to landfill, giving waste a second life. To manage all of this we are constantly looking to grow our teams in areas as Brand Management, Analytics & Insights, Engineering, Finance, HR, IT, Manufacturing, Research & Development, Sales/Customer Business Development and Supply Chain Management.
​
OUR LOCATIONS
P&G Poland is home to a General Office, the European Planning Service Centre (PSC), Global Business Services and three Plants. Our Polish sites consist of people from more than 30 nationalities who work with more than 100 markets:
The Warsaw General Office located in the Targówek District is the place where business strategies are created and decisions are made. It is a home for departments such as Sales, Brand Management/Marketing, Finance & Accounting, Consumer & Market Knowledge, Supply Network Operations, and many more. It is also the heart of the P&G's market operations in the Central Europe region, including in total 10 markets that serve over 120 million consumers!
The European Planning Service Center in Warsaw consolidates all planning activities required to coordinate all elements of Supply Chains: Suppliers, Production Plants, Warehouses, Distribution Centres, and Transportation. We are supporting major P&G businesses across Europe: Hair Care (Pantene), Paper (Pampers), Shave Care (Gillette), and Beauty Care (Olay, Old Spice).
Our Global Business Services (GBS), which is also located in Warsaw, focuses on designing and implementing IT tools and systems. A big part of our GBS IT organization develops brand new solutions in the area of Business Intelligence (BI) and Big Data which are used by P&G employees all around the globe. It is the second largest P&G Global Centre, after Cincinnati, providing this type of service. With three Plants in Poland, the country is also key for P&G's global Supply Chain operations. The Gillette Plant located in Łodz is the biggest Manufacturing Centre of Blades and Razors, exporting its products to more than 90 countries across the world! The neighbouring Plant in Aleksandrów Łódzki, where we manufacture our Olay, Gillette and Olds Spice Skin Care products, is the Company's largest Cosmetic Plant in Europe. Last but not least, there is also the Pampers Plant in Warsaw (Targowek), where we produce diapers that are shipped to 37 countries in Europe, Asia and Africa – serving babies from Kapstad to Vladivostok.
​
WORKING AT P&G POLAND - you can expect:
​
Personal Development and Professional Training

At P&G, we value the development of our employees. Therefore, professional training and development are taken seriously right from the start. We make sure to never stop learning by providing a variety of assignments with lots of leadership opportunities.

Responsibility from DAY 1

This can be felt everywhere, from a quick coffee chat to a more formal meeting, networks make us stronger and feel connected. We are always interested in your opinion and will be happy to turn any great idea into reality. We can do this by giving you responsibility right from DAY 1. Of course, nobody is perfect from the beginning, but we will assist you and equip you with everything you need to be empowered right from the start.

Internationality

Our teams innovate everywhere, and each breakthrough we make improves people's lives. We're committed to making the world a better place, and at P&G, you'll be empowered to do that from Day 1. We work across countries and continents and the international spirit can be sensed everywhere.

Work Life Balance, Flexible Working Conditions

Work life balance is very much appreciated here at P&G. We understand that everybody's life looks a little different and we do our best to accommodate all life-models. We achieve this by realizing flexible working hours, home office and part time working. Meanwhile leadership and a part time role are not mutually exclusive. We think everybody can do their best when they're feeling their best. Therefore, we make sure we support our employees wherever we can. Providing training, mentoring or just a quick exchange of ideas. We take care of each other and know that our employees are our most valuable asset.

Exciting Products and Tasks

P&G teams work on exciting, technical projects from the beginning of their careers. This could involve small developments or improvements. Or it could mean researching, designing, building, testing, marketing, and launching a brand-new product. We work creatively and technically from start to finish. From Day 1. We develop breakthrough marketing campaigns as a P&G brand builder. The #LIKEAGIRL empowered girls worldwide and changed the way the term was used from a negative to a positive.

Impact, Culture & Diversity

We see our brands improving the lives of the world's consumers now and for generations to come. We want to be a force for good and a force for growth. We protect the environment and provide an appealing place to work where our employees are treated well and are given the opportunity to be all that they can be. We believe that therefore Diversity and Equality are at the base of us as global corporate citizens. If you want to know more about culture and citizenship at P&G, please click on the links at the bottom of this page.

Work Atmosphere and Mindset

In our friendly work environment, we support each other and see mistakes as a learning opportunity. We are fans of the Growth Mindset and when facing a new challenge, we don't give up, but we tell ourselves maybe we don't know how to respond … yet!

Career possibilities

Just like our CEO, a lot of our employees start as interns and then work their way up to become experts, managers or the next creative superstar. We strongly encourage you to Make An Impact.

Success, Consumer-Centric

Speaking of impact, our leading, billion-dollar brands can be found in the homes of 5 billion consumers in 180 countries! We always begin with the consumer in mind and then we see how our brands can go beyond this and help to make life better for everyone, everywhere.
AWARDS
​Gartner, a leading industry consulting firm, has once again recognized P&G's Supply Chain excellence in its prestigious 'Supply Chain Top 25' list. Gartner named P&G as one of five Supply Chain 'Masters' – for the seventh consecutive year. P&G has been recognized for adapting to new ways of operating and supply planning, especially in the challenging pandemic environment.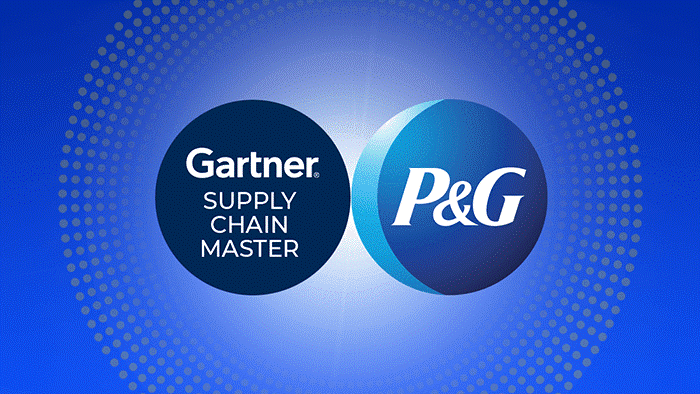 P&G is also being recognized for its contribution to the Community, and for its Citizenship efforts. Our best practices are appreciated by leading opinion polls and associations, such as the "Responsible Business Forum" in Poland. Our engagement in improving the wellbeing of the community has been listed in the annual reports of the organization, summarizing the best examples from the industry. We received numerous recognitions for our Covid-19 relief efforts like our partnership with Caritas Ukraine, Unicef, SOS Villages or Red Cross organizations in the entire region to help people most affected by the pandemic.
Our efforts in the are of environmental sustainability have been recognized in numerous markets of the cluster. In the Czech Republic P&G was included in the ranking of the "Top 25 Sustainable Companies", in Hungary one of our flagship brands, Ariel, has been granted the "Symbol of Sustainability Award" and in Poland, the CEE Retail Summit has recognized the Company and the H&S beach bottle for leading in sustainable innovations.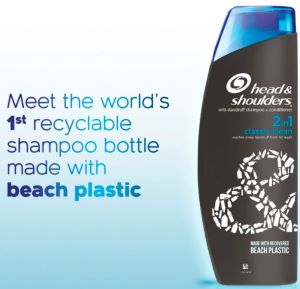 OUR OPPORTUNITIES
P&G Central Europe is constantly looking to grow our teams in areas as Brand Management, Analytics & Insights, Engineering, Finance, HR, IT, Manufacturing, Research & Development, Sales/Customer Business Development and Supply Chain Management.
We are looking for interns as well as full-time hires.
CLICK ON THE IMAGE TO FIND OUT MORE ABOUT OUR FUNCTIONS

SEARCH OPPORTUNITIES FOR:
INTERNSHIPS RECENT GRADS/ENTRY LEVEL EXPERIENCED PROFESSIONALS
​
LEADING BRANDS:
From Day 1, you'll help fulfil our purpose of improving lives in 180 countries through leading, billion-dollar brands. We always begin with the consumer in mind, and then we see how our brands can go beyond and help make life better for everyone, everywhere.
​
​MAKING AN IMPACT:
P&G is driven to make life better—not just within the company, but out in the wider world. From Day 1, we've been committed to doing the best by each other—our employees, our consumers, and all people of the world. And you will be, too.
Warsaw HQ, Targówek Plant and GBS

Zabraniecka 20, Warsaw

Warsaw PSC and GBS

Konstruktorska 13, Warsaw

Łódź Gillette Plant

Nowy Jozefow 70, Łódź

Prosta Office

Prosta 20, 00-850 Warsaw

Aleksandrow Plant

11 Listopada 103A, Aleksandrów Łódzki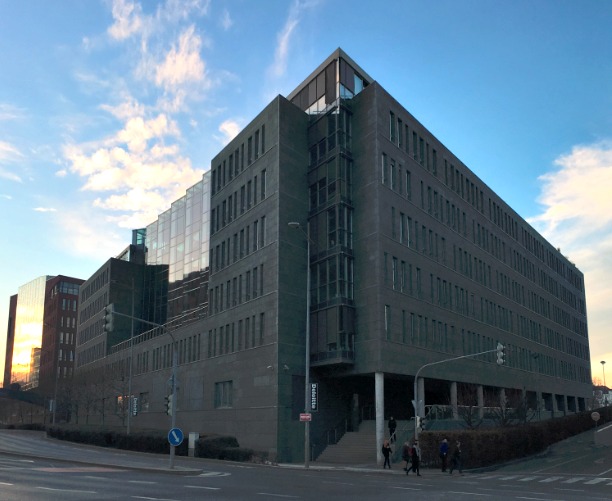 P&G Czech Rep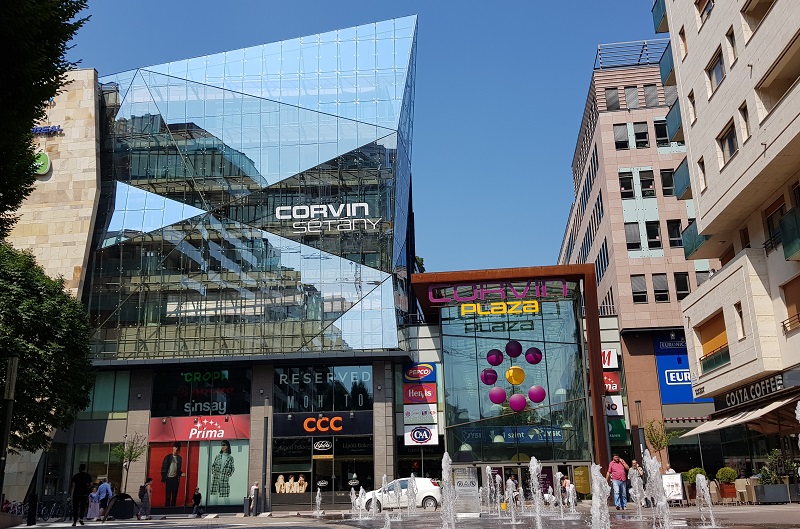 P&G Hungary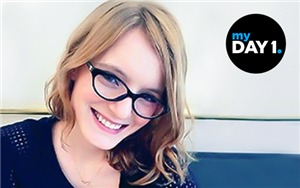 Bianka's Day1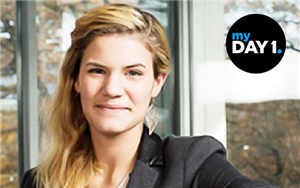 Stella's Day1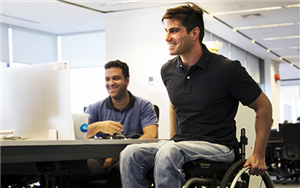 People With Disabilities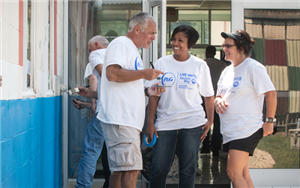 Our Culture