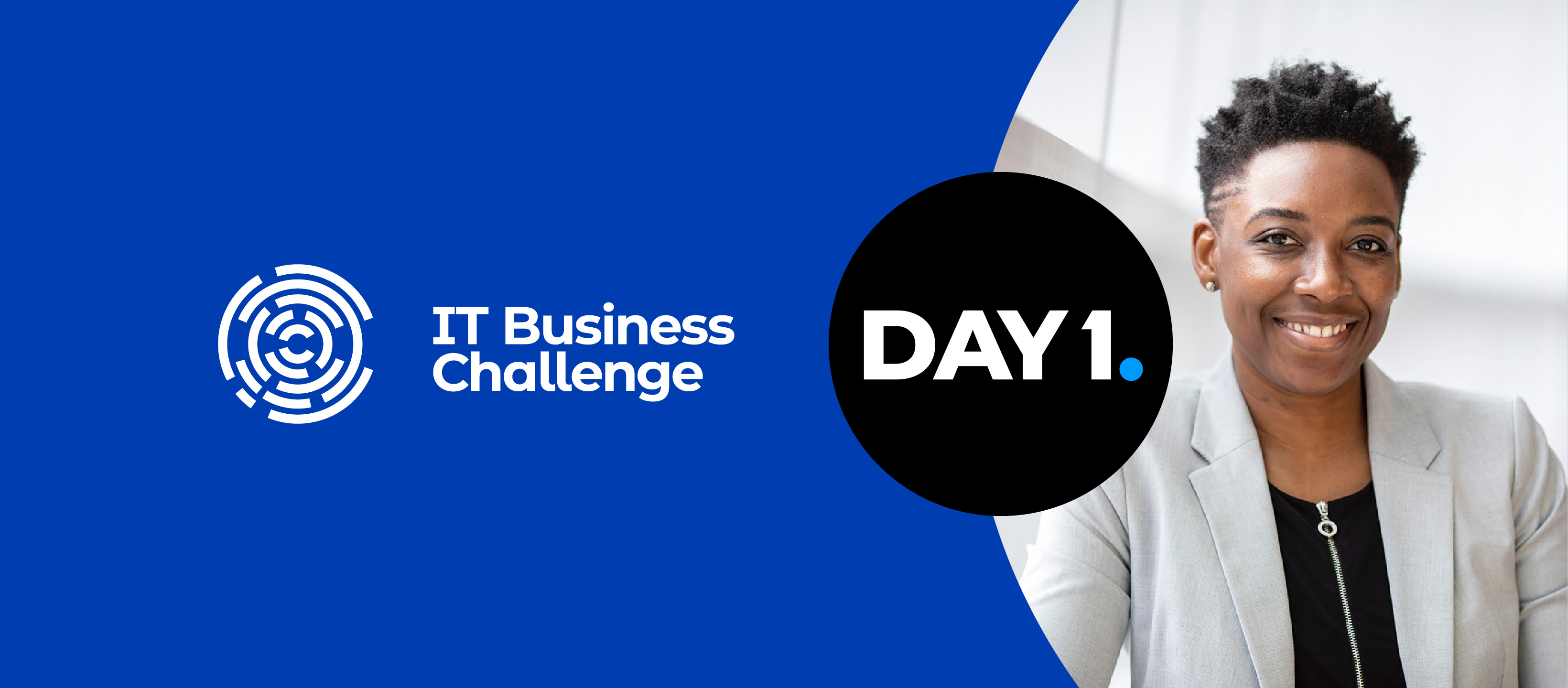 The past year has brought about a lot of change, with "virtual" becoming the new norm and the workplace becoming digital. P&G, just like everybody else, has had to embrace this change. We have adjusted quickly, maintaining very strong business results while doing our best to ensure the safety of our employees and customers, and their families.
ITBC had to change, too. The "IT Business Challenge – Virtual Edition 2021", powered by ITBC, will be an online experience, aimed at empowering students to become more competitive in their local, digital labour market.
Registration deadline: January 31, 2021
​
What's in it for you?
We invite you to virtually meet fellow top students from across Europe as well as P&G IT leaders, and discover what it means to work as an Information Technology Manager in a digital workspace within a multibillion dollar company like P&G. Throughout the event, you will work to solve real life business problems, attend trainings and get a glimpse of how business, innovation and technology come together at P&G, to foster a competitive advantage amidst a global pandemic.
You will receive coaching from our highly skilled managers, learn what it means to work in a dynamic work environment, and get the opportunity to grow your personal skills at the same time as increasing your understanding of P&G.
​
How does it work?
1) QUALIFICATION STAGE Before January 31, 2021
- Submit your application, CV and answer some pre-qualification, assessment questions.
2) ONLINE ASSESSMENT STAGE Until February 7, 2021
- Complete the Online Assessment.
3) COUNTRY STAGE Until February 24, 2021
- Successful participants will take part in the country selection stage
4) SEMI-FINAL & FINAL CHALLENGE Spring 2021
- Top students from all over Europe will be invited to a virtual 2 day event where they will go through the semi final business case challenge, attend trainings and presentations from P&G IT leaders and have the opportunity to network with P&G IT managers through 1:1 sessions. The best students, our finalists, will receive 3 additional days of business challenges, as well as professional coaching for the ultimate in personal growth experiences with P&G IT.
REGISTER NOW via the buttons below for the ITBC Virtual Edition 2021, and embark on an unforgettable learning journey!
Click here if you are located in Europe Click here if you are located in Russia